server
Seagate's Application Platform (AP) series of servers have targeted the market segments requiring tightly coupled storage and compute capabilities. The currently available SKUs - The Exos AP series with HDDs, and Nytro AP series with SSDs - are all based on Intel CPUs. That is changing today with the introduction of the Seagate Exos AP 5U84 based on the AMD EPYC Embedded 7292P processor. The Exos AP 5U84 equipped with the 2nd Gen. AMD EPYC platform enables a high-density building block for private clouds and on-premises equipment, with 84 3.5" HDD bays capable of storing up to 1.344PB (using Exos X16 HDDs) in a 5U form-factor. Capacity can further be expanded with EXOS E SAS expansion units. The platform includes redundancy options and all the...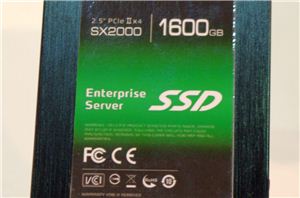 Our trip to the ADATA booth at Computex this year revealed something rather special – this 1.6 TB SSD from ADATA called the SX2000. Details of the NAND...
11
by Ian Cutress on 6/7/2013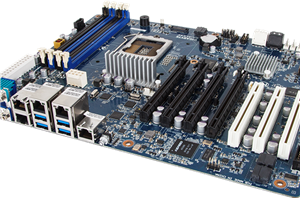 On the back of the Haswell launch a Gigabyte email dropped in our inbox regarding a pair of new single socket workstation motherboards they are launching for Haswell Xeons...
13
by Ian Cutress on 6/2/2013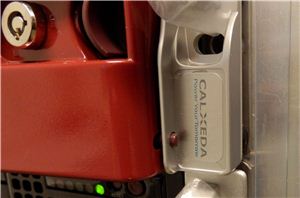 ARM based servers hold the promise of extremely low power and excellent performance per Watt ratios. It's possible to place an incredible amount of servers into a single rack—there...
102
by Johan De Gelas on 3/12/2013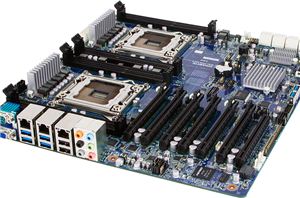 We recently reviewed a dual processor setup using the Gigabyte GA-7PESH1 and a pair of socket 2011 Xeons, with varied reactions from the point of view of a need...
13
by Ian Cutress on 1/29/2013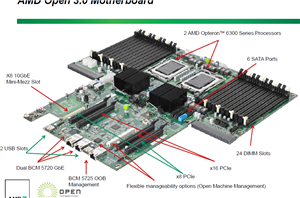 Remember our review of Facebook's first OpenCompute Server? Facebook designed a server for their own purposes, but quickly released all the specs to the community. The result was a...
10
by Johan De Gelas on 1/16/2013