Ryzen 5000
In September 2020, AMD released its Ryzen 3000 C-series for Chromebooks, a line up of budget-priced chips based on the 12nm Picasso (Ryzen+) architecture that featured up to 4 cores and 8 threads and up to 11 Radeon Vega compute units. Nearly two years on and AMD has just announced four new Ryzen 5000 C-series SKUs designed to bring the performance benefits of its Cezanne (Zen 3) architecture to the Chromebook space. The four new Ryzen 5000 C-series processors range from 8C/16T to 2C/4T, all with a 15 W TDP and designed to improve productivity and battery life over existing Ryzen 3000 C-series processors and Intel's 11th Gen Tiger Lake chips. Aimed at the premium area of the Chromebook market, the new AMD Ryzen 5000 C-series...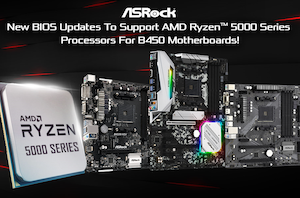 One of the big unknowns for the newest AMD Ryzen 5000 processors is whether or not there will be support on all 400 series chipset-based motherboards. After initially saying...
25
by Dr. Ian Cutress on 11/19/2020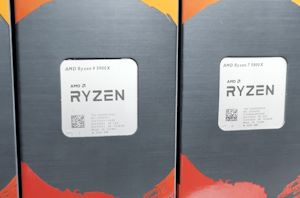 When AMD announced that its new Zen 3 core was a ground-up redesign and offered complete performance leadership, we had to ask them to confirm if that's exactly what...
339
by Dr. Ian Cutress on 11/5/2020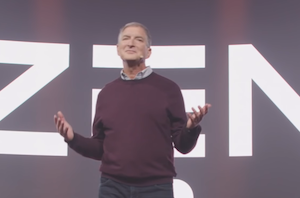 The announcement of the new Ryzen 5000 processors, built on AMD's Zen 3 microarchitecture, has caused waves of excitement and questions as to the performance. The launch of the...
202
by Dr. Ian Cutress on 10/16/2020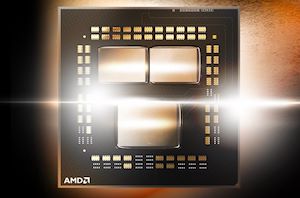 Dr. Lisa Su, the CEO of AMD, has today announced the company's next generation mainstream Ryzen processor. The new family, known as the Ryzen 5000 series, includes four parts...
510
by Dr. Ian Cutress on 10/8/2020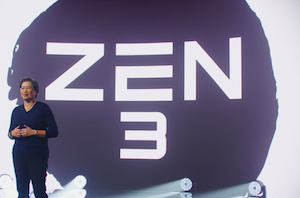 One of the most anticipated launches of 2020 is now here. AMD's CEO, Dr. Lisa Su, is set to announce and reveal the new Ryzen 5000 series processors using...
90
by Dr. Ian Cutress on 10/8/2020