Mini-Tower
At CES 2013, the PC boutique iBuyPower announced a product that's in many ways much more than the sum of its parts. They announced the Revolt, a small form factor gaming PC that's riding the same wave of small gaming PCs that includes Alienware's X51, DigitalStorm's Bolt, and the review pending Steiger Dynamics LEET. These products are essentially about the move of PC gaming into the living room, something arguably predicated by the continued miniaturization of PC hardware, a very mature gaming platform that's had time to sand off its harsh edges just as gaming consoles continue to develop more and more of their own, and the convergence of games for all three main gaming platforms. The iBuyPower Revolt isn't just another indicator of a...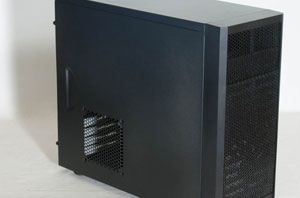 Extreme budget enclosures are interesting creatures. While the best balancing acts usually show up around the $100 price point, and going north of $150 will generally get you the...
53
by Dustin Sklavos on 4/13/2012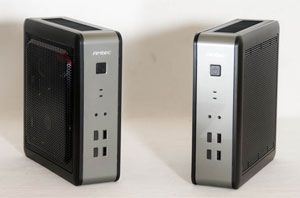 Just about anyone can put together a solid computer using a decent midtower and the right parts. What we don't see as often is just how fast a computer...
62
by Dustin Sklavos on 3/21/2012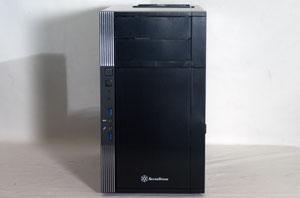 We were big fans of SilverStone's Temjin TJ08-E when we reviewed it back in August. Who wouldn't be? Even SilverStone was surprised at just how effective the little enclosure...
27
by Dustin Sklavos on 1/3/2012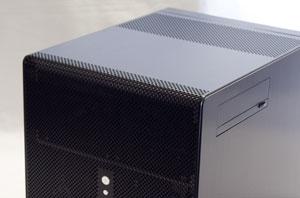 We've been wanting to get Lian Li enclosures in house for review for a while now, and we're pleased to report we finally have a contender on hand (with...
57
by Dustin Sklavos on 9/28/2011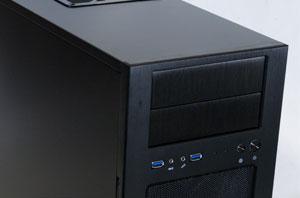 While vendors have been all too happy to send us larger enclosures (and we've been all too happy to receive them), our coverage of Mini-ITX and Micro-ATX cases has...
47
by Dustin Sklavos on 8/4/2011