HEDT
Stepping out of its supposed 'exclusivity deal' with Lenovo, who had the first rights to Threadripper Pro in the ThinkStation P620, motherboard vendors have started showing off some of its WRX80 motherboard models designed for AMD's Ryzen Threadripper Pro processors. Some of the benefits of the new platform over standard Threadripper include eight-channel memory and up to 128 x PCIe 4.0 lanes, which is double that of the non-Pro variants. While this sounds like EPYC, it sits between the two with only 2 TB DRAM support. It's time to showcase what we know, including three new models based on the WRX80 chipset. The AMD WRX80 chipset benefits from eight-channel memory for increased bandwidth when compared to quad-channel Threadrippers and dual-channel Ryzen configurations, with capacity for...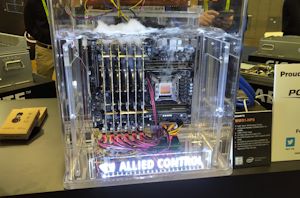 Sometimes choosing a CPU is hard. So we've got you covered. In our CPU Guides, we give you our pick of some of the best processors available, supplying data...
19
by Dr. Ian Cutress on 12/1/2020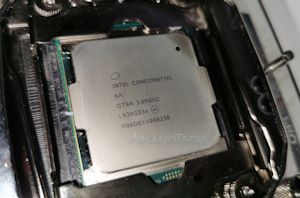 Earlier in October, Intel announced that it would be launching its next generation high-end desktop processors in November. That day has come, and Intel expects its hardware to be...
41
by Dr. Ian Cutress on 10/25/2019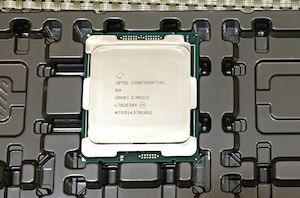 With someone in the press having broken their embargo earlier today, Intel is lifting the lid earlier than planned on their upcoming Cascade Lake-X family of processors for the...
162
by Dr. Ian Cutress on 10/1/2019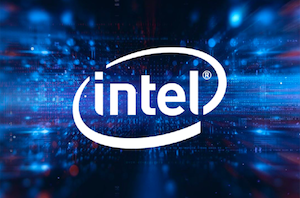 Intel said Wednesday that its next-generation codenamed Cascade Lake-X processors for high-end desktops will be revealed next month. The company says that the new CPUs will provide a significant...
65
by Anton Shilov on 9/4/2019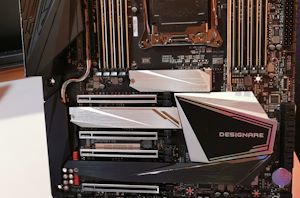 GIGABYTE has released only a handful of its professional focused and creator-driven Designare branded motherboards, one for X299 and X399 for HEDT, as well as a Z390 version for...
7
by Gavin Bonshor on 6/14/2019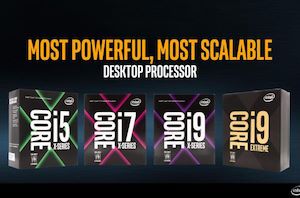 With Intel's announcement this week that they will be releasing a new generation of Core X-series high-end desktop (HEDT) processors this fall, the company has also begun working on...
3
by Anton Shilov on 5/31/2019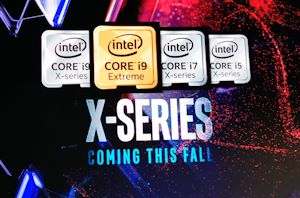 Today at the Intel Keynote at Computex, SVP and GM Gregory Bryant announced that Intel is set to bring new X-Series CPUs to the high-end desktop (HEDT) market during...
37
by Ian Cutress on 5/28/2019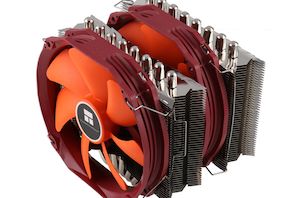 Announcements of new high-performance air CPU coolers tend to get rare these days. On the one hand, many enthusiasts switched to closed loop liquid coolers in the recent years...
30
by Anton Shilov on 3/22/2019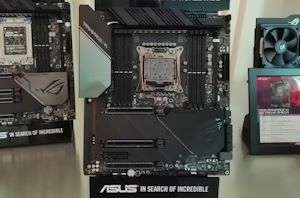 At CES 2019 ASUS is looking to push the boundaries of Intel Skylake-X processors even further than ever before with the announcement its ROG Rampage VI Extreme Omega X299...
11
by Gavin Bonshor on 1/14/2019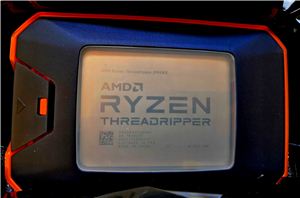 If you live by the workstation, you die by the performance. When it comes to processing data, throughput is key: the more a user can do, the more projects...
171
by Dr. Ian Cutress on 8/13/2018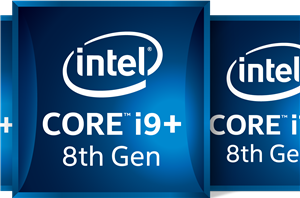 From Intel's announcements today, two new unannounced codenames come to the front of the list: Whiskey Lake and Amber Lake. These are new U-series and Y-series processors respectively, and...
16
by Ian Cutress on 6/5/2018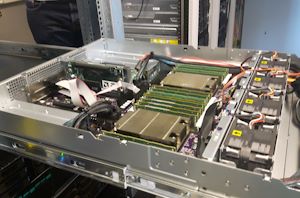 In our series of Best CPU guides, here's the latest update to our recommended workstation CPUs list. All numbers in the text are updated to reflect pricing at the...
3
by Ian Cutress on 10/2/2017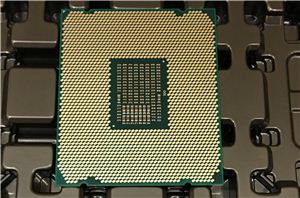 The buzz since Intel announced it was bringing an 18-core CPU to the consumer market has been palpable: users are anticipating this to be Intel's best performing processor, and...
152
by Ian Cutress on 9/25/2017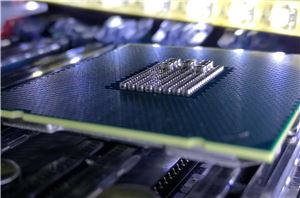 What would you do with more CPU cores? This is a question I see posted from an Intel employee on a yearly basis, and it actually is a difficult...
207
by Ian Cutress on 5/31/2016