GeForce GTX 680
The folks at Kotaku spotted a video of Epic's Unreal Engine 4 demo from GDC on YouTube. The video is really a tech demo of Epic's UE4 technology and not any upcoming IP, but in usual Epic fashion it looks downright impressive. Even more exciting is the fact that the demo was run entirely on a single GeForce GTX 680. With the next generation of game consoles targeting GPU performance under that of a 680, the performance target makes sense. Fortnite will be Epic's first game to use Unreal Engine 4. We can also expect UE4 to make its way onto mobile devices as well thanks to the excellent UDK for Android and iOS.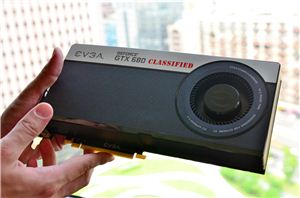 As one of the most well known NVIDIA partners we were expecting a heavily overclocked, very custom take on the GeForce GTX 680. At Computex EVGA brought its GeForce...
9
by Anand Lal Shimpi on 6/8/2012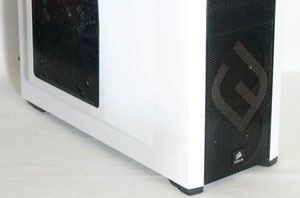 We've had a few boutiques come through here, but what V3 Gaming PC wanted to approach us with was something different than we're used to seeing. Many of the...
32
by Dustin Sklavos on 5/16/2012
If the numbers are true, then most of you have already read our Kepler review, and you know that the card has made quite a splash - it's the...
29
by Andrew Cunningham on 3/24/2012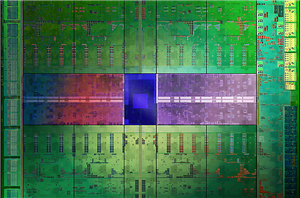 The road to any new microprocessor design is by no means simple. Planning for a major GPU like NVIDIA's Kepler starts four years prior to the chip's debut. In...
31
by Anand Lal Shimpi on 3/22/2012