Fiji
With the launch of their Polaris family of GPUs earlier this year, much of AMD's public focus in this space has been on the consumer side of matters. However now with the consumer launch behind them, AMD's attention has been freed to focus on what comes next for their GPU families both present and future, and that is on the high-performance computing market. To that end, today AMD is taking the wraps off of their latest combined hardware and software initiative for the server market: Radeon Instinct. Aimed directly at the young-but-quickly-growing deep learning/machine learning/neural networking market, AMD is looking to grab a significant piece of what is potentially a very large and profitable market for the GPU vendors.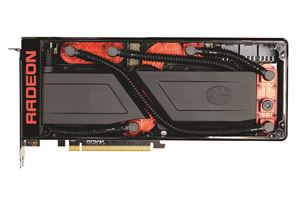 These recent years we have seen a slow but steady buildup of VR from both technological developments to growing enthusiasm shown by consumers and the industry. Today AMD is...
63
by Daniel Williams on 4/26/2016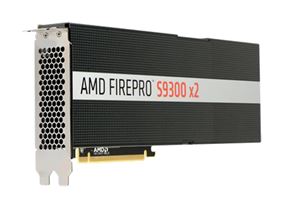 One of the more interesting consequences of GPUs being built on TSMC's 28nm process for an extended period of time is that it has forced both vendors to compensate...
19
by Ryan Smith on 3/31/2016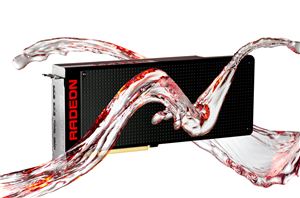 At AMD's GDC 2016 "Capsaicin" event, the company has announced their long-awaited dual Fiji video card. Being released under the name Radeon Pro Duo, the new card is a...
56
by Ryan Smith on 3/14/2016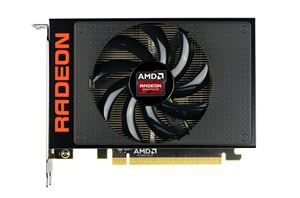 Word comes from AMD via a press release this morning that they are giving the Radeon R9 Nano a price cut. AMD's diminutive flagship, which launched in September 2015...
74
by Ryan Smith on 1/11/2016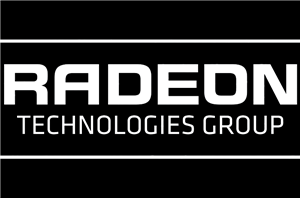 I'm going to start off this post a little differently tonight. Since our DX12 Ashes of the Singularity article back in October, I have been looking for an opportunity...
43
by Ryan Smith on 12/22/2015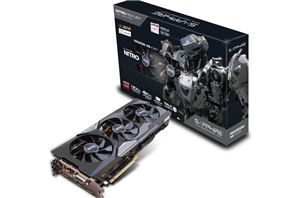 Sapphire Technology is preparing to release its new graphics card — the Nitro R9 Fury — based on AMD's Fiji graphics processing unit that features its own custom printed...
25
by Anton Shilov on 12/17/2015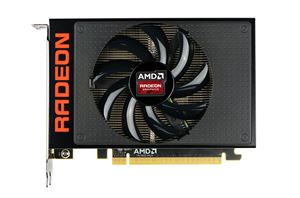 While there never really was an era where video cards were small, the focus on size and power efficiency over the last couple of years feels a bit like...
284
by Ryan Smith on 9/10/2015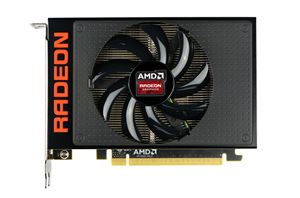 Back in June at AMD's R9 Fury X/Fiji GPU launch event, the company unveiled that there would be four products based on Fiji. Fury X and Fury – which...
95
by Ryan Smith on 8/27/2015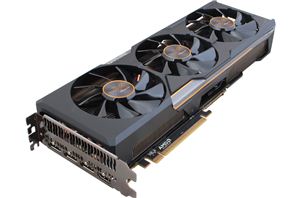 A bit over two weeks ago AMD launched their new flagship video card, the Radeon R9 Fury X. Based on the company's new Fiji GPU, the R9 Fury X...
288
by Ryan Smith on 7/10/2015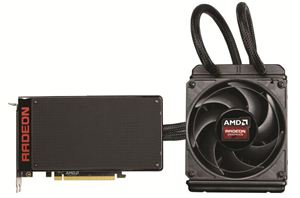 On a meta note this evening, over the last week I have received a number of questions about last week's Radeon R9 Fury X review. Several of these questions...
47
by Ryan Smith on 7/9/2015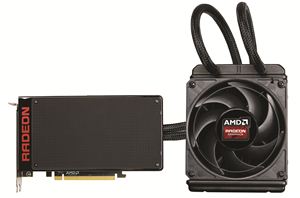 Having launched last week and being reviewed today is AMD's Radeon R9 Fury X, the company's new flagship single-GPU video card. Featuring a fully enabled Fiji GPU, the R9...
458
by Ryan Smith on 7/2/2015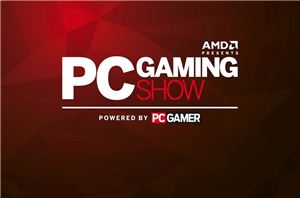 Briefly announced and discussed during AMD's 2015 GPU product presentation yesterday morning was AMD's forthcoming dual Fiji video card. The near-obligatory counterpart to the just-announced Radeon R9 Fury X...
133
by Ryan Smith on 6/17/2015