AnandTech Storage Bench - The Destroyer
The Destroyer is an extremely long test replicating the access patterns of heavy desktop usage. A detailed breakdown can be found in this review. Like real-world usage and unlike our Iometer tests, the drives do get the occasional break that allows for some background garbage collection and flushing caches, but those idle times are limited to 25ms so that it doesn't take all week to run the test. Those pauses of up to 25ms are sufficient for the drive to complete a reasonable amount of background processing and return to idle, but they don't give the drive much time to cool off.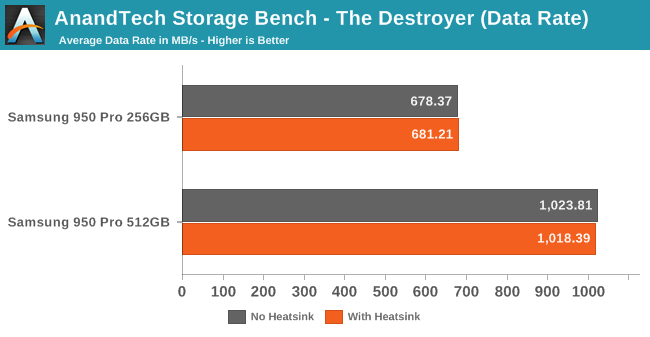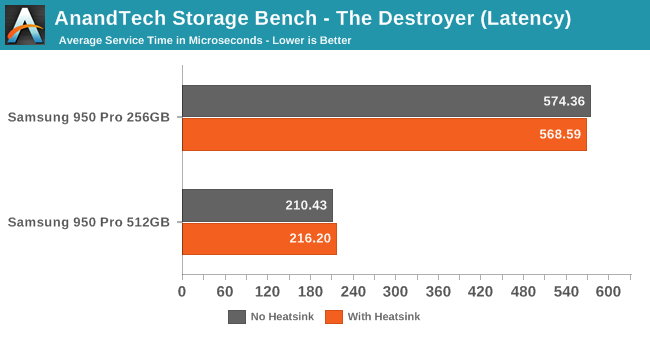 Average data rate on The Destroyer was essentially unchanged by the addition of the heatsink. The difference measured for average service time was slightly higher, but still insignificant. In both cases, the heatsink helped the 256GB drive and hurt the 512GB drive.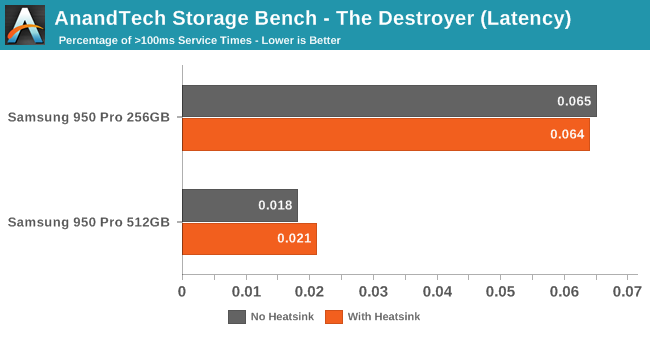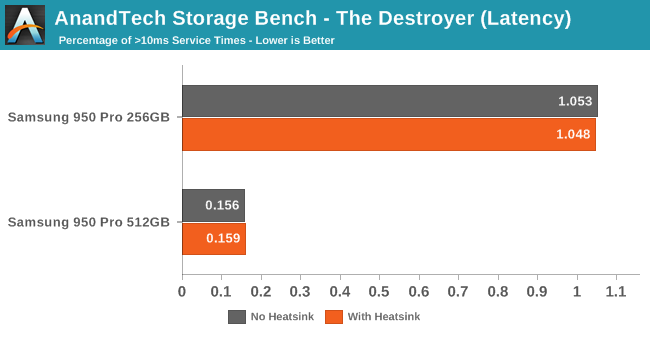 The frequency of latency outliers was also subject to some variation between runs, but its hard to attribute it to the influence of the heatsink since the effect was in the opposite direction for the two drives. With or without the heatsink the 950 Pro is posting great scores, and the 512GB drive outperforms the 256GB drive by a wide margin.