AnandTech Storage Bench - Heavy
While The Destroyer focuses on sustained and worst-case performance by hammering the drive with nearly 1TB worth of writes, the Heavy trace provides a more typical enthusiast and power user workload. By writing less to the drive, the Heavy trace doesn't drive the SSD into steady-state and thus the trace gives us a good idea of peak performance combined with some basic garbage collection routines. For full details of the test, please refer to the this article.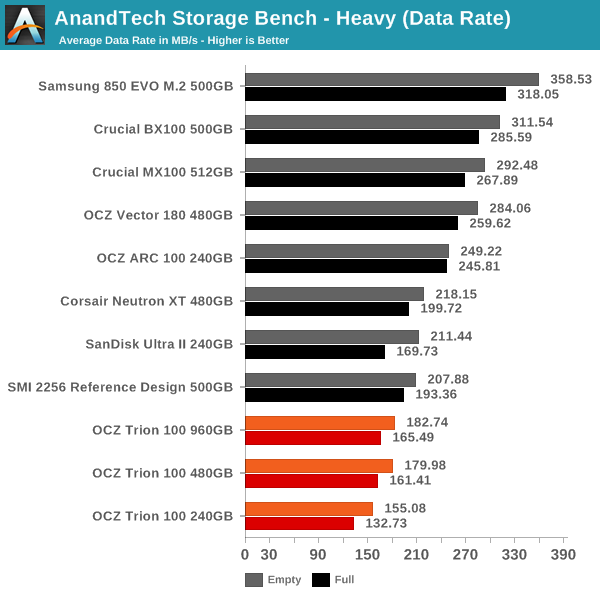 Ouch, this doesn't look too good. Even out of the TLC drives the Trion 100 is the slowest of the bunch and the difference isn't marginal either (~25% drop in data rate at 240GB compared to the Ultra II).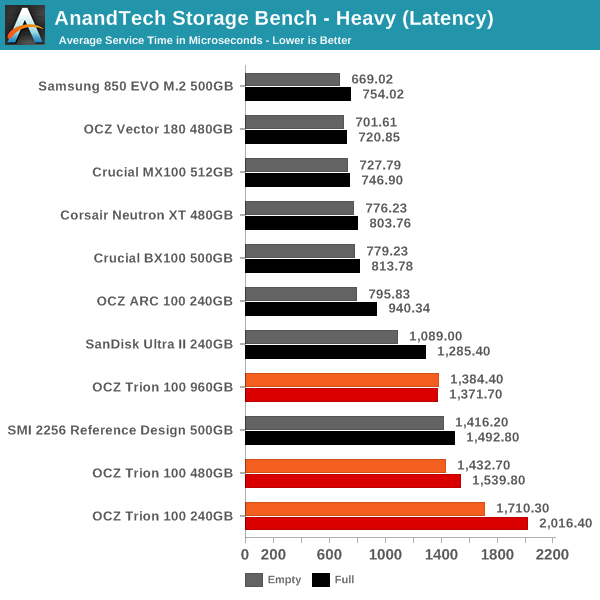 The latencies actually show a worse phenomenon as MLC based drives (even the Neutron XT) all easily stay below 800µs, whereas TLC drives start at 1,000µs and the Trion even goes above 1,500µs.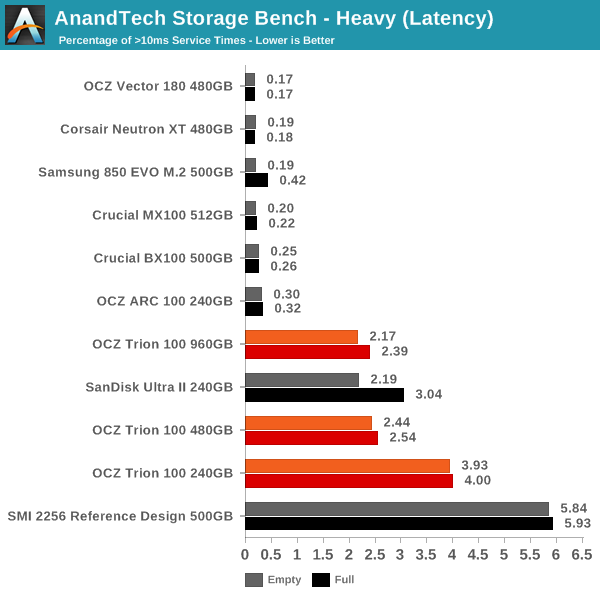 Unsurprisingly, the high average latency shows up as an increased share of high latency IOs.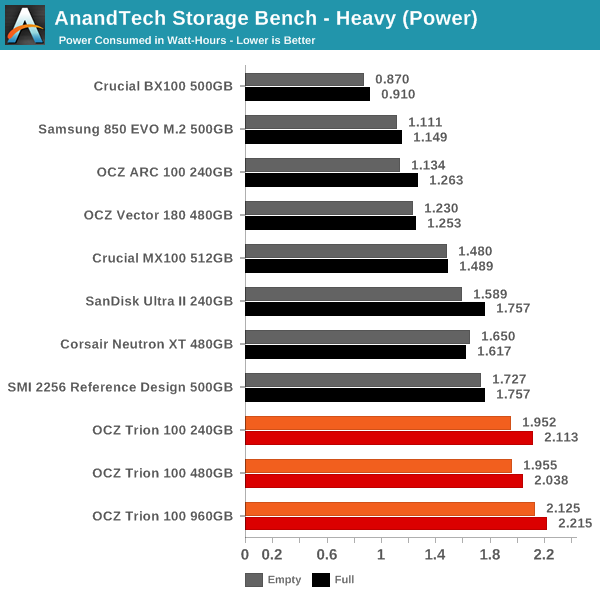 Not only is the Trion slower than the rest, it also consumes more power. To be honest, I don't mind a lower performance drive if the decreased performance translates to lower power consumption, but if that doesn't happen then the whole design is simply inefficient like in Trion's case. As I've mentioned before, TLC is inherently less power efficient so increased power consumption over MLC SSDs is expected, but I still think the Trion could use some better optimization.