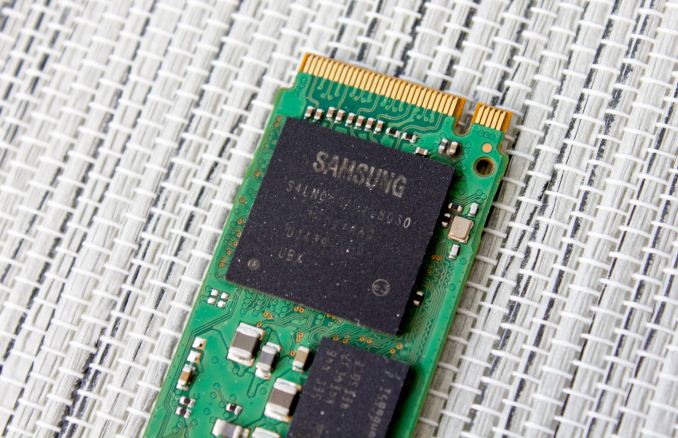 We reviewed Samsung's SM951 PCIe 3.0 x4 SSD a little over a month ago and it ended up being clearly the fastest client-level SSD, beating its predecessor XP941 by a large margin. Our initial review sample was pulled from a Lenovo laptop as it was the only way to get early access to the drive, but RamCity just received its first batch last week and the drive is now available for purchase.
EDIT: RamCity will also be selling the SM951 through Amazon and I just got the pricing details. With today's exchange rate it's actually cheaper to buy from RamCity's online store despite the shipping fees, although the downside is longer shipping time (about a week versus free two-day shipping for Amazon Prime members). The SM951 isn't listed on Amazon yet, but the 128GB and 256GB versions will be up early next week once stock arrives to the US.
Since RamCity is located in Australia, the shipping costs to US and other parts of the world are ~$18 with today's exchange rate. The pricing is comparable to the XP941 and overall pretty fair when taking the performance gains into account. As the SM951 is an OEM part, there's no official warranty on behalf of Samsung, but RamCity is giving the drive a three-year warranty.
Currently the 512GB model is out of stock, but RamCity should be receiving another 150 units next week and you're also able to pre-order one today. The 128GB and 256GB units are both in stock and available immediately. I'll also be getting the 'vanilla' versions that RamCity sells in for review as our initial sample has a Lenovo-specific firmware in it and I want to ensure that our scores represent an actual product that's available for purchase.
Additionally, you will likely need an M.2 to PCIe adapter because M.2 PCIe 3.0 x4 slots are rather rare (most I've seen have been PCIe 2.0 x2). There are various adapters available online, but personally I've been using Lycom's DT-120 and can vouch for it as it hasn't given me any trouble.
All in all, there are many PCIe SSD coming during this summer and some will undoubtedly be able to challenge the SM951, but for now it's one of the only PCIe SSDs available. Intel's SSD 750 is a serious contender especially for very intensive IO workloads, but if you're looking for 256GB or smaller drive the SM951 is the best option.