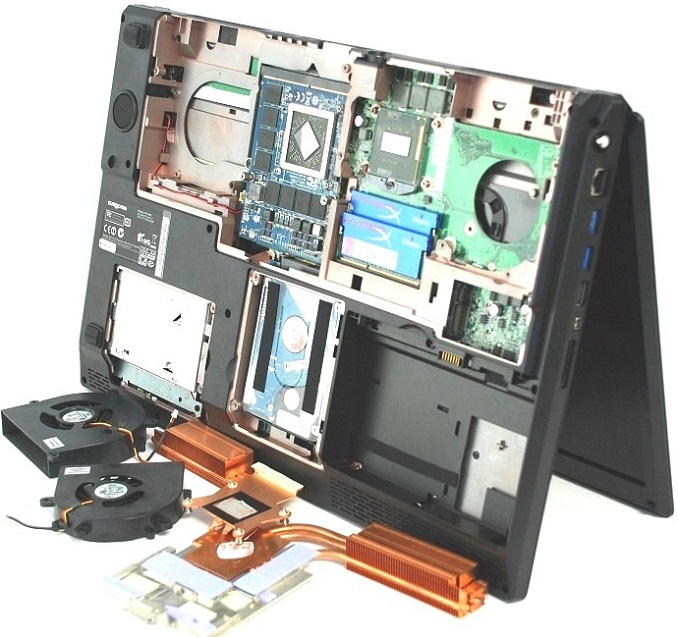 Today Eurocom announced some interesting news. They are now selling new upgrade kits for existing laptops which feature a MXM 3.0b graphics card. This will let owners of older laptops, who are not interested in a complete upgrade, obtain the power of the new Maxwell 2 based GPUs from NVIDIA in their laptop.
MXM, or Mobile PCI Express Module, is a standard graphics interface for low power and small form factor systems, and was introduced to make it easier for OEMs to integrate a GPU into a system. They feature up to 16 PCIe Gen 2 lanes, up to a 256 bit memory interface, up to 4 dual mode Display Ports with HDMI support, in a standard package.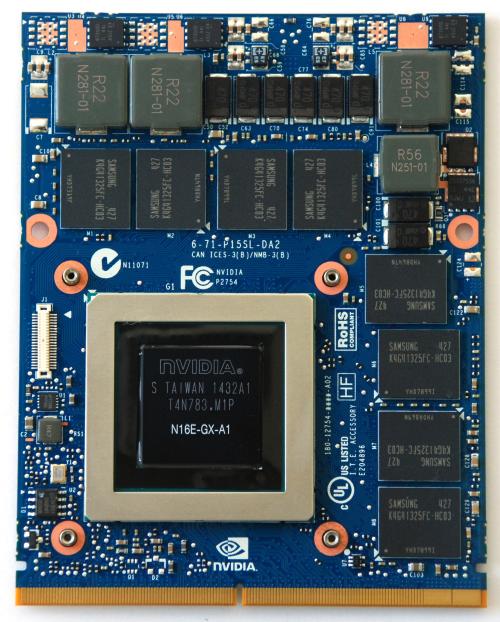 Although not inexpensive, it will allow customers to get some extra mileage out of their laptop, especially with the major improvements in performance we have seen with the Maxwell 2 based GTX 980M and GTX 970M. And overall while MXM was designed to allow just this kind of upgradability, it's actually fairly rare that we see upgrade cards released in this fashion, so it's nice to see this upgrade offered.
The kits come with all of the required hardware to make the swap, and each kit is tailored to a specific laptop make and model. Obviously this will only apply to systems that utilize MXM 3.0b card for the GPU.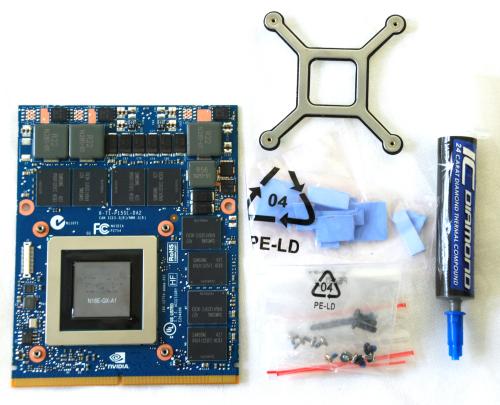 If you are not afraid to open up your laptop, and you are looking for a graphics boost, you may want to check out the kits which can be found at Eurocom's site.
Source: Eurocom