It seems company sponsored live events are becoming more popular. Not long after AMD hosted their own gaming celebration, NVIDIA is upping the ante with a 24 hour live streamed event with several physical locations around the world, which they're calling GAME24.
NVIDIA describes GAME24 as a celebration of gaming, and several gaming studios will also be involved in the event. However, NVIDIA has not yet announced the studio names. GAME24 will feature eSports competitions, record-breaking gaming stunt competitions, exclusive game demos, prizes, and developer interviews. And of course, along with a focus on gaming products and partnerships, there will be a significant amount of actual gaming taking place both remotely and in-person.
The event will take place starrting 6 PM PST on Thursday, September 18th, and it will last until the same time the next day. Streaming will be provided from start to finish via Twitch. To attend the event, register at http://www.game24.nvidia.com/. Attendance and registration are free. Registration ends at 5 PM PDT the day of the event but NVIDIA warns seats are limited, so it's first come first served.
Confirmed locations include:
Los Angeles: Hangar 8, 3021 Airport Avenue, Santa Monica, California. 18 and up only.
Chicago: Ignite Gaming Lounge, 3341 N. Elston Ave., Chicago, Illinois.
Indianapolis: eBash Indianapolis Video Game Center, 6609 East 82nd St., Indianapolis, Indiana.
Mission Viejo, California: 27741 Crown Valley Pkwy, Ste. 223, Mission Viejo, California.
London: Location TBA
Shanghai: Location TBA
Stockhom: Location TBA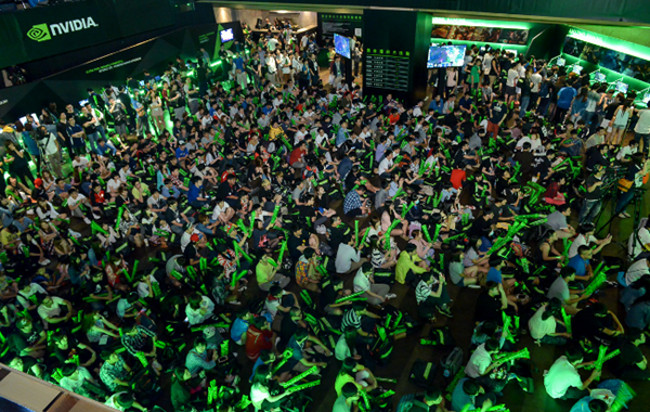 I have personally attended a few regional celebration events like this before, and I've always had a good time. Between the gaming, merchandise giveaways, and just the social aspects it should be a fun event.
Source: NVIDIA