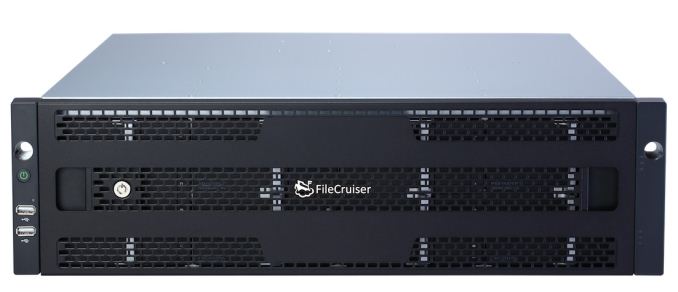 PROMISE Technology launched a private Dropbox-like cloud storage solution for enterprise file synchronization and sharing last week. Dubbed 'FileCruiser', this is a comprehensive solution targeting SMBs and SMEs (particularly those who still rely on FTP as a mode of data exchange between users).
As the BYOD (Bring Your Own Device) trend proliferates, mobile apps become an essential part of the enterprise file sharing solution. FileCruiser's apps provides access and sync capabilities across a variety of devices (Android / iOS, Mac / Windows). The IT administrator can set limits on file types and sizes that users can upload to the FileCruiser storage. The platform also provides support for team collaboration, link sharing with password protection and expiry dates. Data security is also important in this market segment. In addition to the standard 256-bit AES encryption, we also have two-factor authentication for mobile apps, audit trail and remote wiping capabilities for lost devices. The FileCruiser app also supports streaming of media files. This avoids the need to download the complete stream to the mobile device prior to playback.
FileCruiser can be implemented on multiple hardware platforms, but PROMISE also provides dedicated SKUs combining both hardware and software. The specifications of the FileCruiser VA2600 and VR2600 are presented below.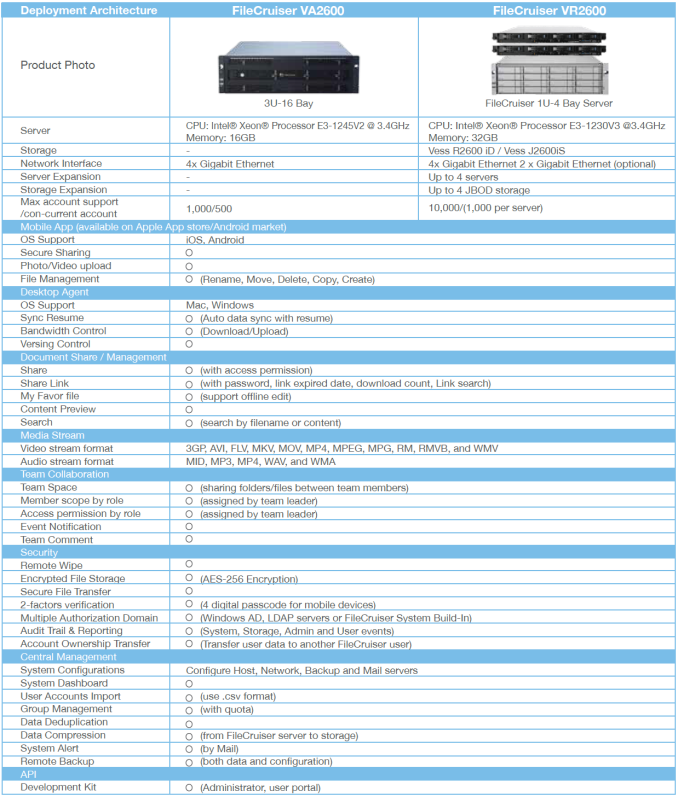 Source: PROMISE Technology