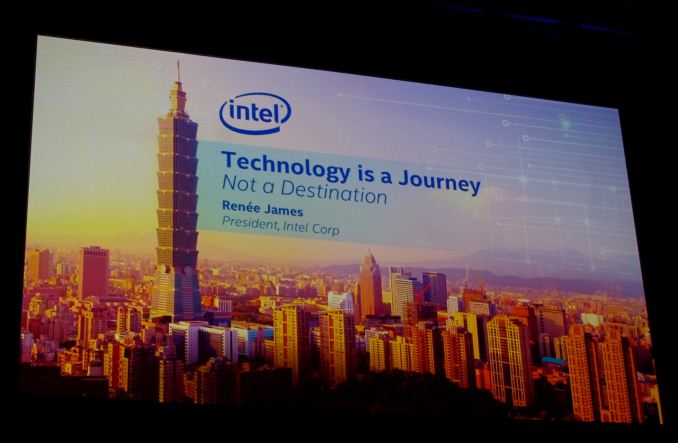 While we were unable to run a live blog of the Intel Keynote this year, there were still a number of interesting announcements made by Renée James, President of Intel. First job of a Keynote is to explain part of the past and the future, and we were told that the scope of the 'Internet of Things' is predicted to be in the region of 50 billion units by 2020. Intel's specific focus in the semiconductor part of the equation Moore's Law, and as a result they showed us the first device with a 14nm part, the ASUS Transformer T300 Chi that we saw yesterday at the ASUS Press Conference. Jonney Shih from ASUS was on the Intel stage showcasing the T300 Chi.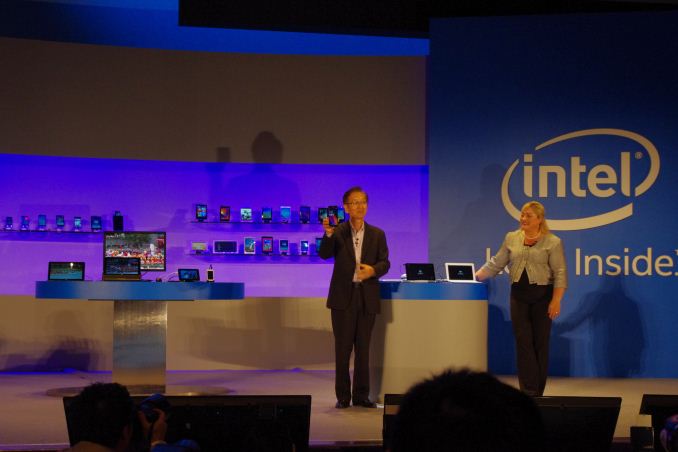 The heart of the 14nm processors is under the new Core-M branding. While clock speeds and core counts were not mentioned, the 'Core' part of the name means that this should be a Broadwell derived component. Echoing what CEO Brian Krzanich said earlier in the year, Renée confirmed that Core-M would be in the hands of end-users by the holiday season.
Also on show were tablets based on the Core-M technology, in the 10W range but also fanless.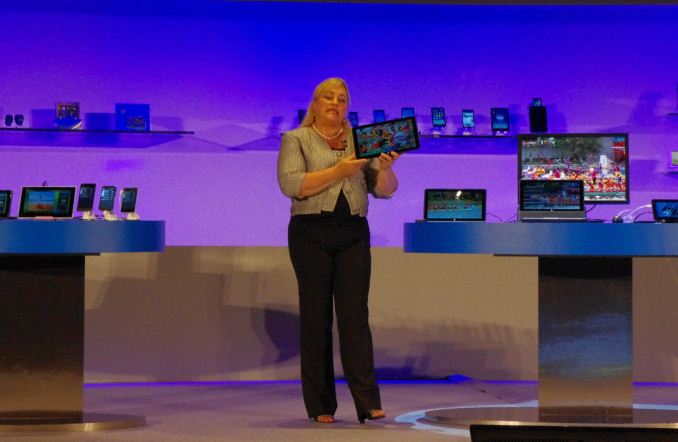 As part of Intel's LTE strategy, Mr Shih also demoed the ASUS Transformer Pad 303 with integrated LTE, showing HD streaming of a film.
Intel's SoFIA platform, the combined quad-core Atom and 3G modem for entry and value markets, will be shipping in Q4. This is the primary purpose of the deal with Rockchip, with derivatives of SoFIA being sold by both parties. Intel's strategy in this is to get into more markets more quickly and spread the brand.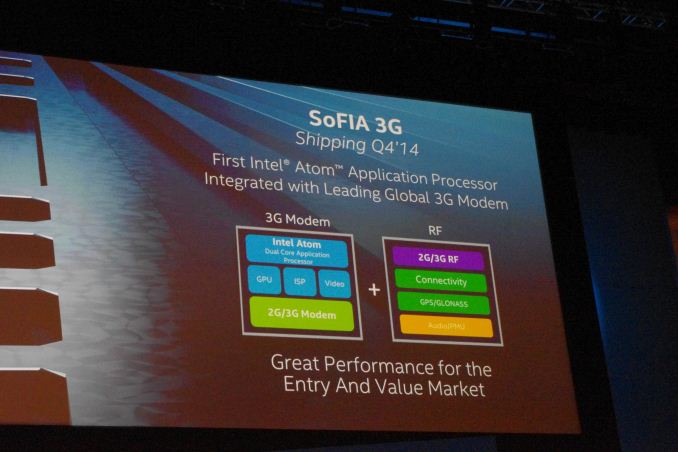 As an enthusiast, news about Devil's Canyon being launched was expected, and Intel delivered a brief statement regarding the top SKU having four cores at 4 GHz, as well as the Pentium Anniversary model. Details about these processors came through Intel's PR channels, but we are still awaiting a retail date. Review samples should be with us when we get back from Computex.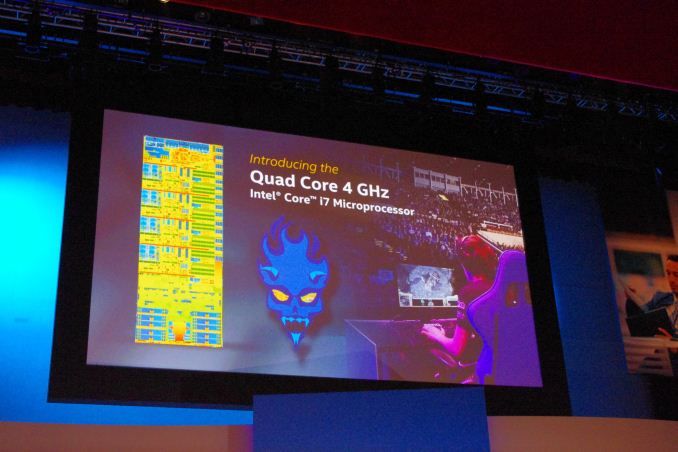 Another element to the presentation was the official launch of the Intel DC P3700, an enterprise SSD for datacenters.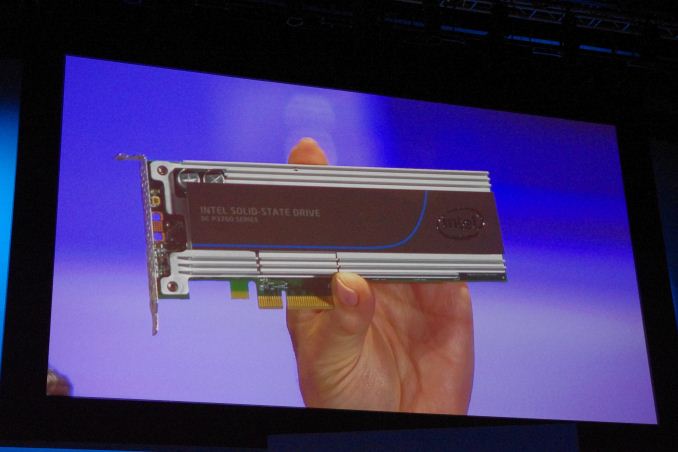 Intel also showed their RealSENSE camera - a camera with a 60 fps depth map sensor to allow interaction in real time. As part of the RealSENSE ecosystem, Intel is releasing an SDK kit with a camera and offering a $1m prize for the best app created with the device. It actually looks like an upgraded kinect sensor.
The onscreen demo of RealSENSE was a laptop with the camera installed and an avatar moving in real time. The software was programmed to track fifty different elements and muscles of the face, including the direction in which the eyes were looking.