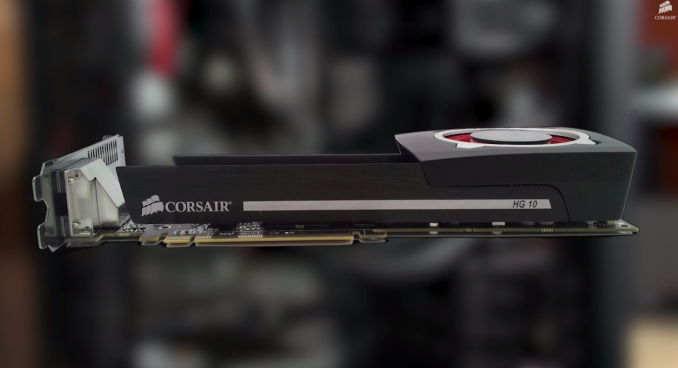 In its endless rampage of new product releases today, Corsair has also presented the Hydro Series HG10 GPU cooling bracket, a solution for those that want to install an all-in-one (AIO) liquid cooling kit on a graphics card. This approach is not new, as other companies have presented similar solutions (some may remember our recent review of the NZXT Kraken G10); however, such solutions would focus on the GPU core and leave the VRM and RAM with just airflow from the fan installed on the bracket, which could become a problem if the VRM heatsinks of power-hungry cards are removed alongside the stock cooler.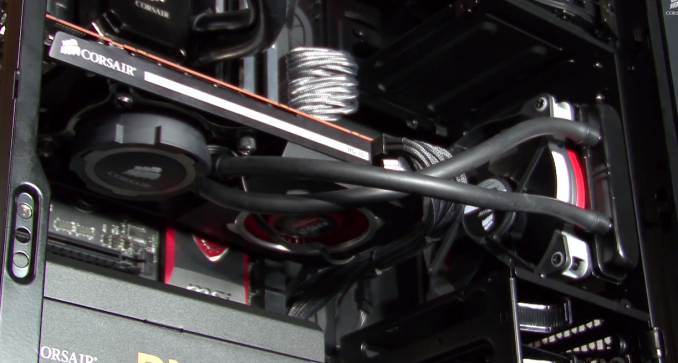 Corsair's press release suggests that the Hydro Series HG10 will not only cool the GPU core but the VRM and RAM chips of your card as well. This is done by keeping the stock cooler's radial fan and parts of its body, which are still being powered by the graphics card's fan control circuitry. Essentially, the HG10 seems to be replacing parts of the stock cooler in order to add support for the liquid cooler core. Compatibility wise, there are both good and bad news. The good news are that the HG10 is compatible with all of Corsair's Hydro series, from the H55 and H80 to the H100i and H110; therefore, it will most likely be compatible with the vast majority of AIO liquid cooling kits from many companies. The bad news are that it requires specific card models, limiting its compatibility with only AMD Radeon R9 290X/290 reference cards (A1 Edition) or NVIDIA GeForce Titan, 780 Ti, 780, 770 cards (N1 Edition). Corsair hinted that there will be more versions for other AMD cards soon, although they did not specify for which models.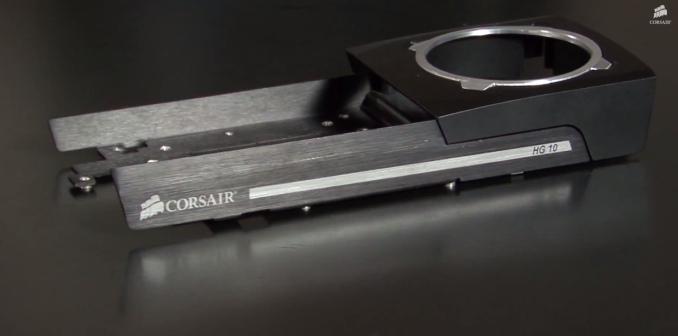 The first versions (A1 Edition) will be available this June for $39.99.