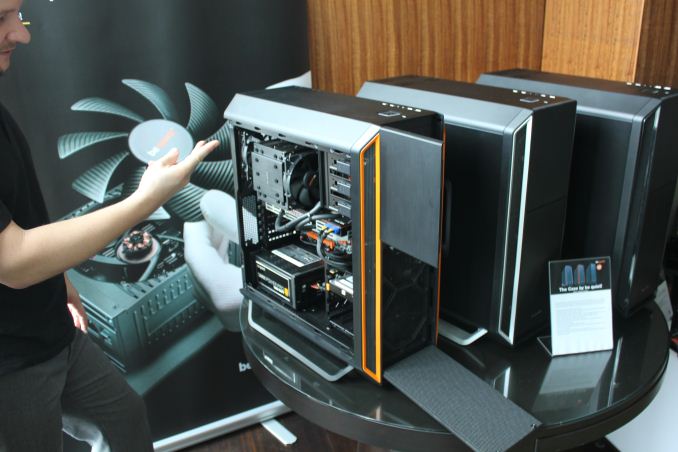 Our first meeting this week at Computex is with Be Quiet! and we were shown a new case aimed at low noise output, due for the market in September. The Case With No Name (they are still deciding) will be around $130 and in orange, silver and black. Both of the side panels and the front fan grill is lined with a sound absorbent foam, and the case comes with four fans preinstalled.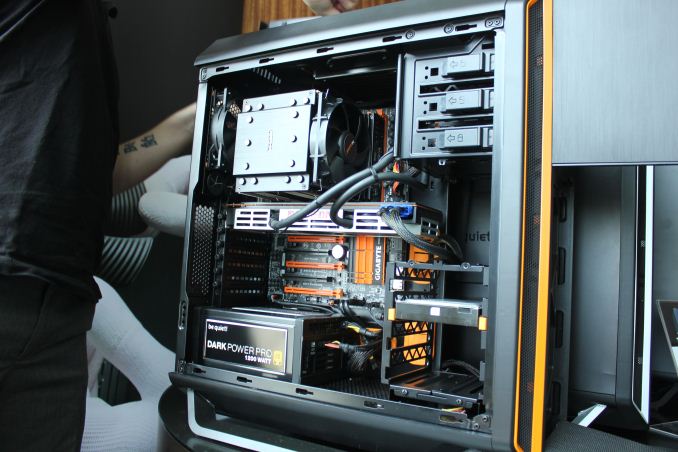 The side panels use a latch mechanism so users who want more air flow can open them up by about 1cm, and the case also provides room for cable management. The extra space at the bottom is to aid airflow through the power supply which is also fitted with a rubberized shim to reduce vibrations. Interestingly enough one of the hard drive combination bays can also migrate to the set of ODD bays depending on the user. There is space for a dual radiator cooler at the top, with space in the top segment to also equip the fans. The power button and USB ports are on the top, along with special vents to minimize the fan noise out of the top of the case.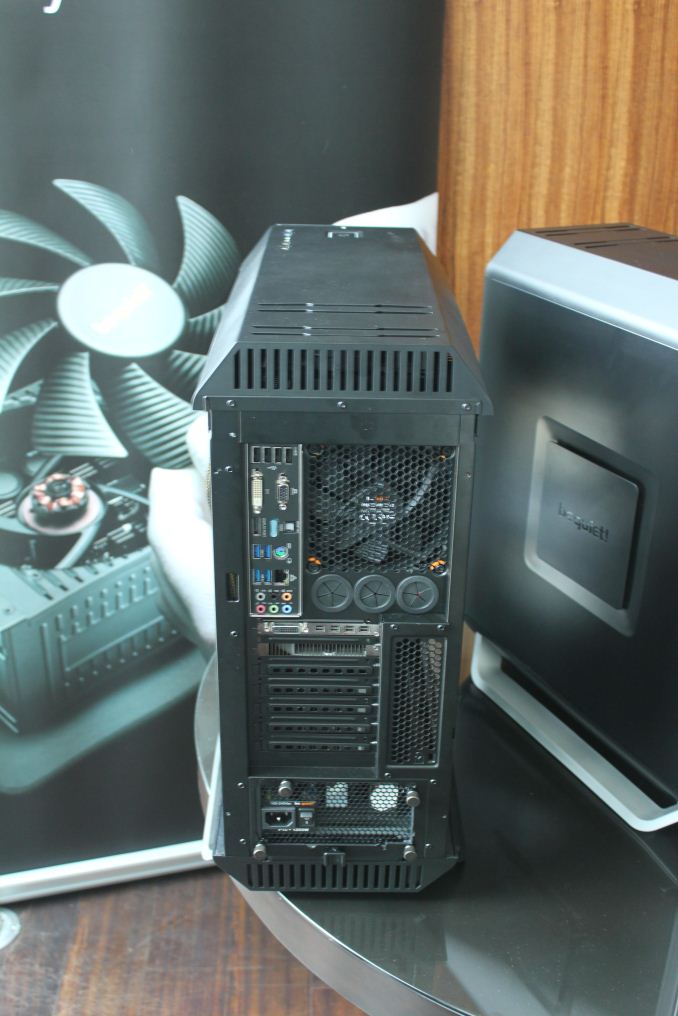 On the power supply front Be Quiet! has two new models, the Straight Power 10 and the Straight Power 10 CM (cable management), featuring their new 135mm Silent Wings 3 fan. The fan has an upgraded motor to reduce the noise, and Be Quiet are working on a consumer model aside from their power supply designs. For the PSUs, they will be rated at 80 PLUS Gold and offered in 400W-700W for the Straight Power 10 and 500-800W for the Straight Power 10 CM. The later should be coming to North America, whereas the former has focus in other markets.