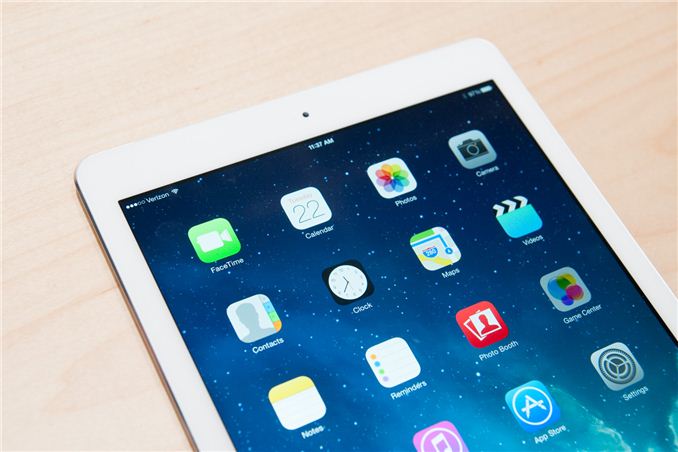 We've had a few days to digest everything announced at Apple's recent event, and one of the remaining questions was whether the iPad Air and iPad Mini with Retina Display have faster cellular connectivity. Apple dramatically increased the number of LTE bands supported on the new iPads, and this time has a single FDD-LTE SKU for the Americas, EMEA, and a few other markets, with bands 1, 2, 3, 4, 5, 7, 8, 13, 17, 18, 19, 20, 25, and 26 supported on the cellular-enabled models that have been announced so far.
Of course the immediate question was what cellular stack is inside, and thankfully we can easily get this without a teardown by looking at the software already made available by Apple for restoring the new iPads. I strongly suspected shared platform between 5s/5c and the new iPads given the 1.02.02 baseband version I saw on the iPads in the demo room and subsequent update to baseband version 1.02.02 on the 5s and 5c with iOS 7.0.3, but dug a bit deeper.
I went ahead and looked around inside, and can confirm that the new iPads have the strings and certificates I'd expect to indicate MDM9615. I can confirm the new iPads use Qualcomm's 2nd Generation MDM9615 multimode LTE baseband which we've covered extensively before.
iPad Cellular Speeds
Property
iPhone 3G/3GS/iPad 1 3G
iPhone 4 / iPad 2 (GSM/UMTS)
iPhone 4 / iPad 2 (CDMA)
iPad 3
iPad 4/iPad Mini
iPad Air/iPad Mini w/Retina
Baseband
Infineon X-Gold 608
Infineon X-Gold 618
Qualcomm MDM6600
Qualcomm MDM9600
Qualcomm MDM9615 w/RTR8600
Qualcomm MDM9615
w/WTR1605L
Max 3GPP Release Feature
Release 5
Release 6
Release 7
Release 9
Release 9
Release 9
HSDPA Category
Cat.8 - 7.2 Mbps
Cat.8 - 7.2 Mbps
N/A
Cat. 24 - 42 Mbps
Cat. 24 - 42 Mbps
Cat. 24 - 42 Mbps
HSUPA Category
None - 384 Kbps WCDMA only
Cat.6 - 5.76 Mbps
N/A
Cat.6 - 5.76 Mbps
Cat.6 - 5.76 Mbps
Cat.6 - 5.76 Mbps
EVDO
N/A
N/A
1x/EVDO Rev.A
1x/EVDO Rev.A
1x/EVDO Rev.A
1x/EVDO Rev.A
LTE
N/A
N/A
N/A
100/50 UE Cat. 3
100/50 UE Cat. 3
100/50 UE Cat. 3
That means LTE Category 3 speeds of up to 100 Mbps on the downlink if you're in a 20 MHz market. It looks like it will still be a while before we see Apple move to MDM9x25 and be able to enjoy Category 4 speeds of 150 Mbps on a 20 MHz LTE channel. I'm also confident that the increased band set also is partially thanks to transceiver moving up to WTR1605L.
It isn't news, but I've also confirmed that there are the appropriate references to Apple's S5L8960X SoC (otherwise known as Apple's A7) in the iPad Air and iPad mini with Retina Display software bundles, same as the iPhone 5s. There's no funny buisness from what I can tell, at least as far as we can get superficially without a teardown it appears it's indeed the same A7 silicon in there.