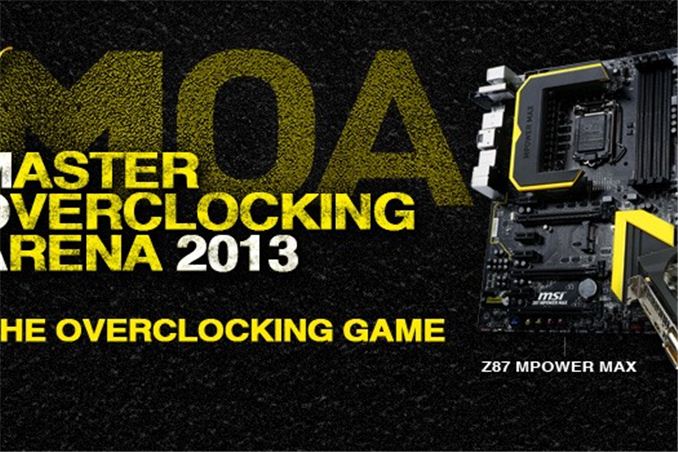 These past few days MSI has held their annual competitive overclocking event, the 'Master Overclocking Arena', in Taipei. Following a preliminary overclocking competition online, with tickets evenly distributed throughout EMEA, APAC and the Americas, sixteen finalists were invited to show their sub-zero talent in front of an audience, the cameras, and a livestream. As far as international overclocking tournaments go, MSI have held MOA since 2008, and have publicly stated via their Executive Vice President, Charles Jiang, that "This is the 6th consecutive year of MOA and we have no intention to stop."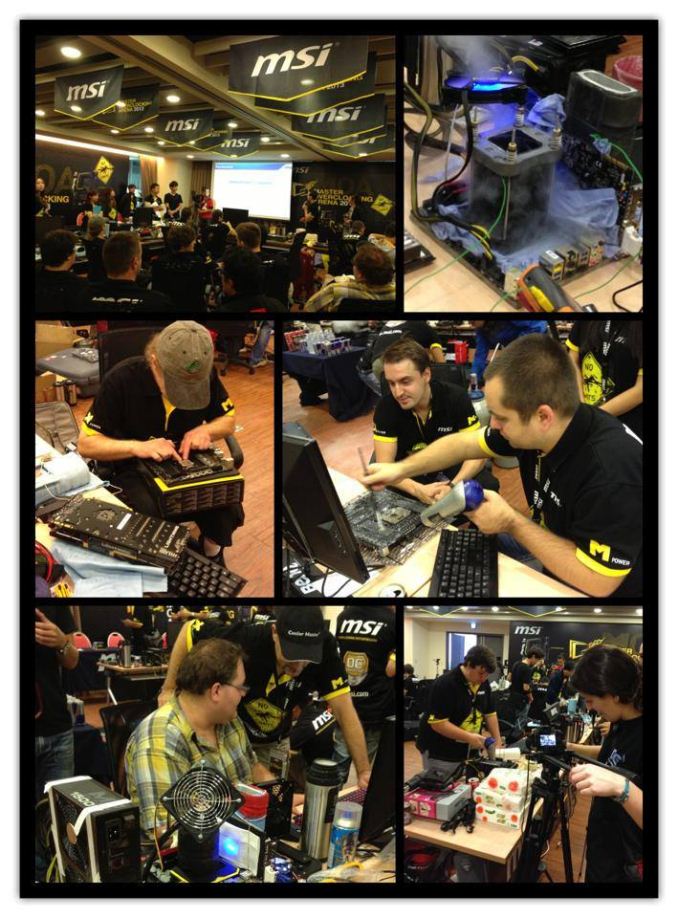 Final competition was relatively simple: two days of contest. The first day was the Classic Battle, using well known benchmarks SuperPi 32M, Cinebench R11.5 and 3DMark Firestrike, using provided i7-4770K CPUs, MSI Z87 MPower Max motherboards, MSI GTX 780 Lightning GPUs and other sponsored hardware from Corsair, Plextor, Cooler Master and BenQ. Scores at the event were compared to a base stock system, given as a percentage of the overall score, and weighted by a predetermined factor.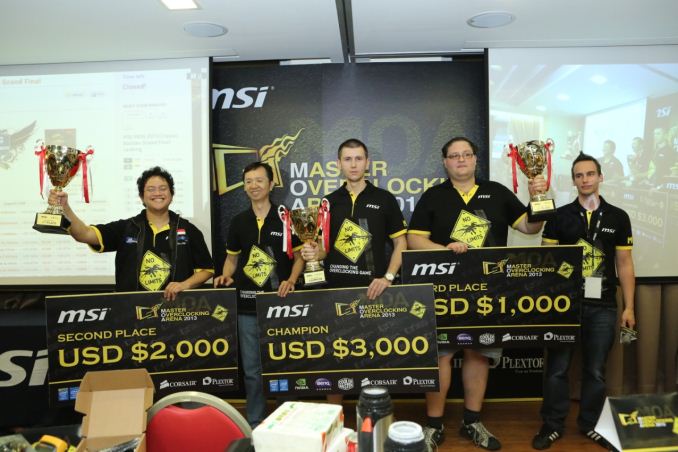 The winner of this first day was T0lsty from Ukraine, fresh from a win the previous month in another live overclocking contest and MOA 2010 runner-up. He achieved first in FireStrike with a final score of 14736 which translates as a +48.98% overclock over stock, as well as high results in SuperPi and Cinebench. MOA 2008 winner Lucky_n00b from Indonesia finished an overall second despite winning both the SuperPi and Cinebench stages, but T0lsty's lead in FireStrike was too much. Third was Xtreme Addict from Poland who was hot on the tails in each round, including matching Lucky_n00b in Cinebench. Australia had a good showing, with both of their qualifiers SniperOZ and JJJC finishing 4th and 5th respectively.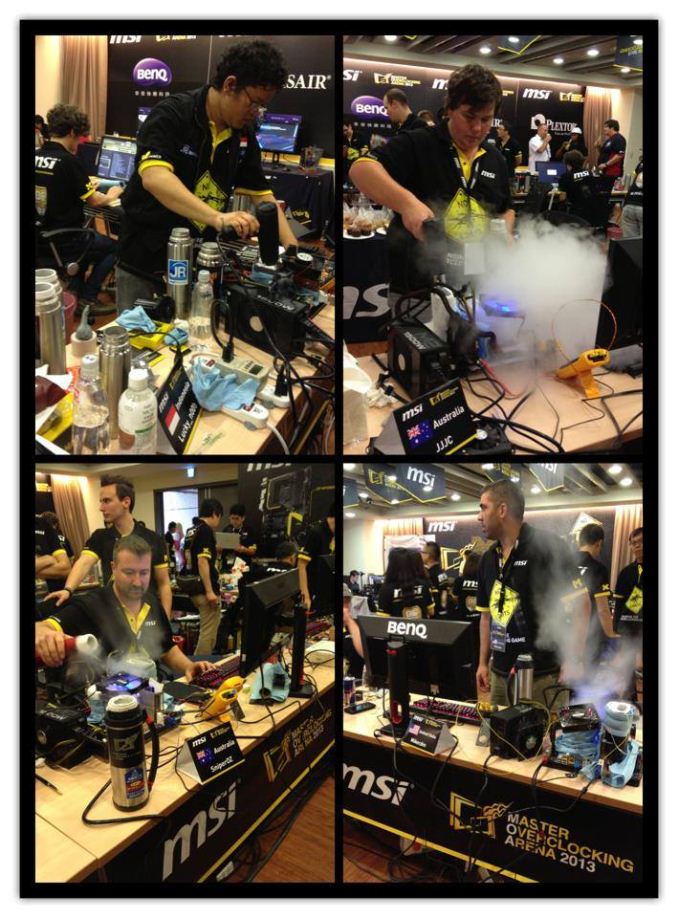 The second day was more a freestyle event: all the overclockers had a day to break any one of ten world records in specified benchmarks. Any competitor who claimed a new world record received $1000, and contestants were given time to prepare as well as discuss between them the best way to modify components to squeeze out the extra few MHz. As world records can take large amounts of preparation (some GPU benchmarks require 10+ hours of modifications on each graphics card in order to provide the right power), offering only eight hours in order to do so requires an expert hand. At the end of the day, three records were broken; a couple of them were broken several times by repeated improvements:
MOA 2012 winner oc_windforce from Korea beat the 6-core Intel XTU world record, scoring 1891 marks with an i7-4960X at 6047 MHz
Vivi from South Africa beat the 4-core Cinebench R11.5 world record with 13.91 points using an i7-4770K at 6300 MHz
Rbuass from Brazil broke the 1xGPU Unigine Heaven world record five times (!) with a final score of 4697.82 DX11 Marks using an i7-4770K at 5900 MHz and a modified GTX Titan at 1700 MHz (memory at 1930 MHz).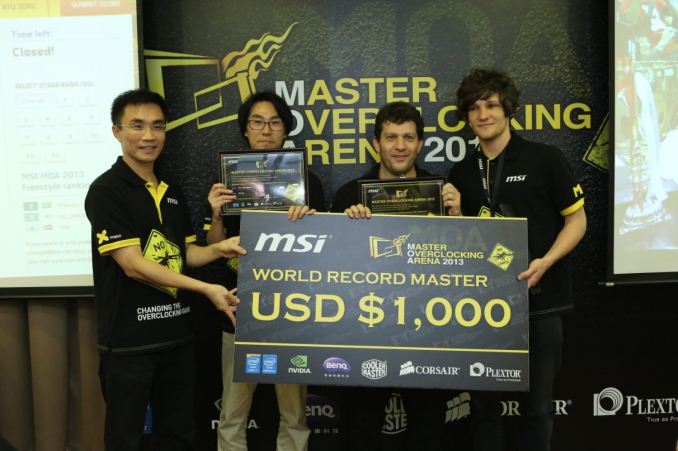 Needless to say I tried entering the contest but with little success as I was not able to prepare sufficiently for the qualifiers (There's a skill element I lack as well!). Congratulations to each of the winners, they put in a lot of hard work and it was well deserved.