System and Futuremark Performance
There's a lot of information that we can cull from our standard suite of system benchmarks when it comes to the MSI GX60 in its stock configuration. We can place its performance against the last generation GX60, featuring an almost identical configuration save a theoretically slower APU, we can determine how much of a performance hit there is from only having single-channel memory operation, and we can get an idea of how much performance is getting left on the table by using an AMD A-series APU instead of an Intel i7 quad core CPU.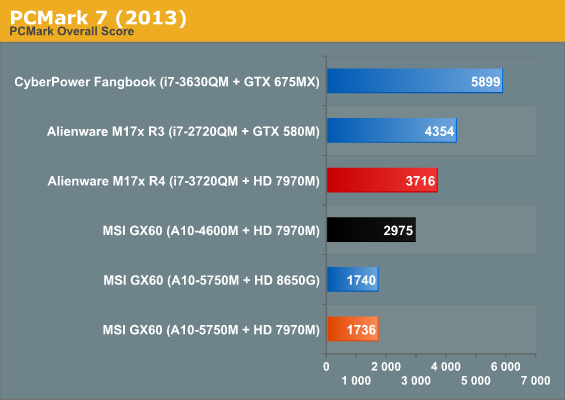 PCMark 7 will always favor systems with SSDs, so there's not a whole lot to learn here unless you compare the GX60 with the 7970M to the IGP and dual-channel memory (listed as the A10-5750M + HD 8650G). On the CPU side there's either almost nothing lost, or the 7970M is picking up slack.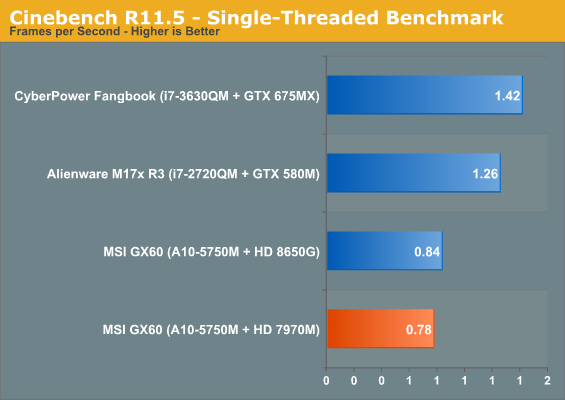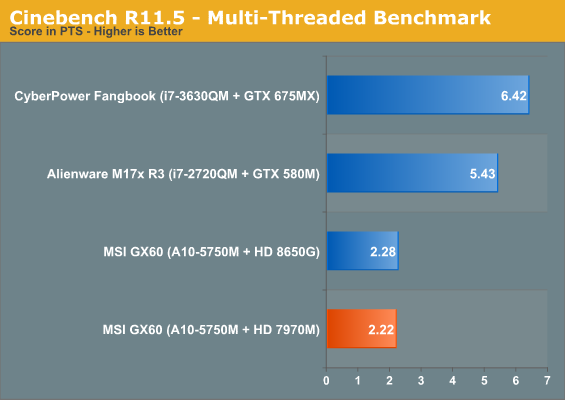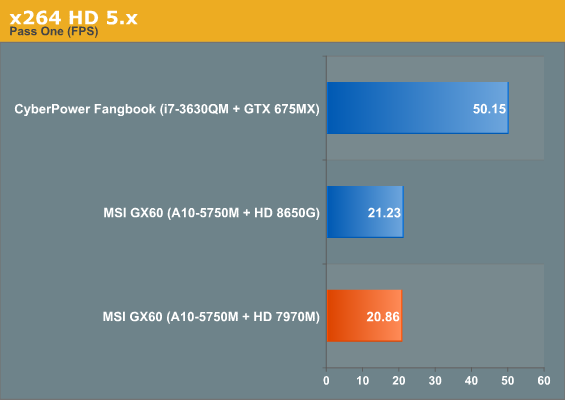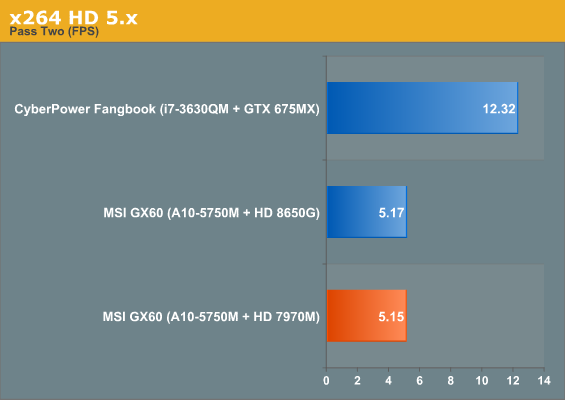 MSI was right in that the single-channel memory operation doesn't really impact the GX60 in CPU-isolated tasks. It's consistently slower, but just barely so. Unfortunately we also get to see just how rough the drop down to an A10-5750M from an entry-level Ivy Bridge quad core really is; the i7-3630QM is never less than twice as fast as the A10. It's true that the i7 is rated to draw ~30% more power, but it gets at least 100% more performance.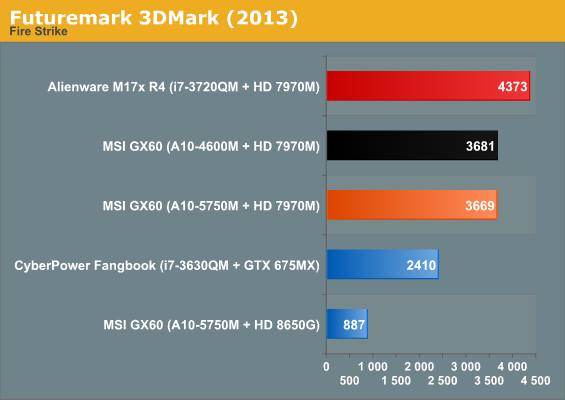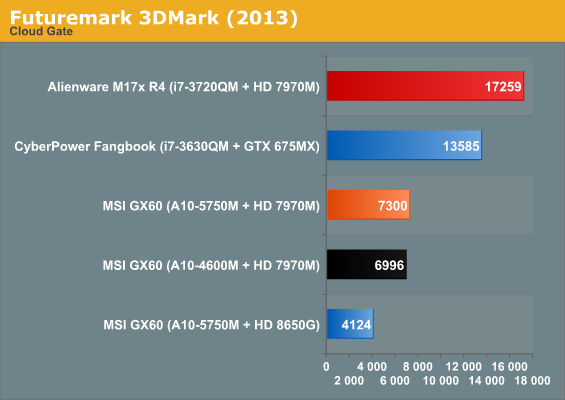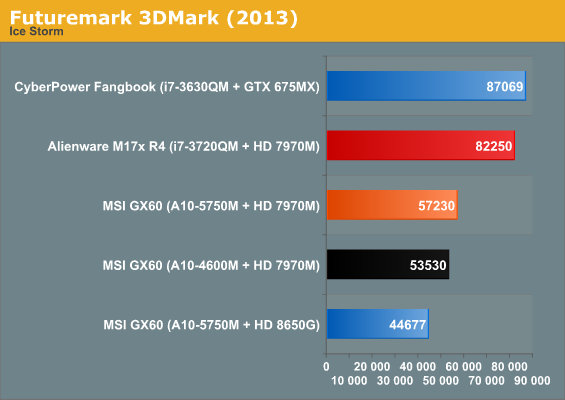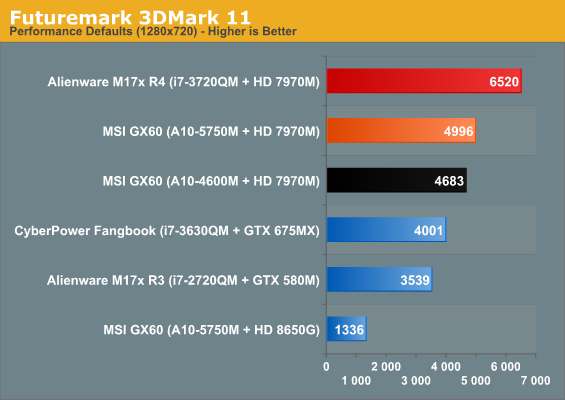 Even when trying to isolate GPU performance with 3DMark, it's pretty clear the AMD APU is holding back the Radeon HD 7970M. The newer generation GX60 is able to eke out a fairly consistent, measurable lead over its predecessor, but a substantial amount of the 7970M's performance is clearly being left on the table. I'd say the 7970M is just too much GPU for the A10-5750M, but unfortunately AMD doesn't have any good substitutes for the 7970M/8970M; the 7870M and 8870M are both based on Cape Verde, which has half the GCN cores and memory bus width the Pitcairn-based 7970M/8970M does. And there's no 7950M/8950M based on the cut-down Pitcairn used for the desktop 7850, nor even any mobile chips based on Bonaire (HD 7790).
This highlights a glaring hole in AMD's mobile lineup; NVIDIA's only using the GK104 in their top end chips (GTX 680M and 780M), but they have the beefy GK106 to fall back on. Bonaire needs to make its mobile debut in a hurry.