System Performance
The new benchmark suite has left us in a bit of disarray, but thankfully we did have the CyberPowerPC Fangbook in recently. The Fangbook sports an Ivy Bridge CPU with exactly the same clocks as the i7-4700MQ powering the MSI GT70 Dragon Edition, and that gives us an excellent baseline for comparison.
I'd also like to personally thank NVIDIA for furnishing us with an Alienware M17x R4 equipped with a GTX 680M at the eleventh hour so we can get proper comparative results. Unfortunately, as you'll see the 780M in the GT70 Dragon Edition gets hamstrung by the CPU (more on this later) when tested playing games that hit the GPU and the CPU especially hard.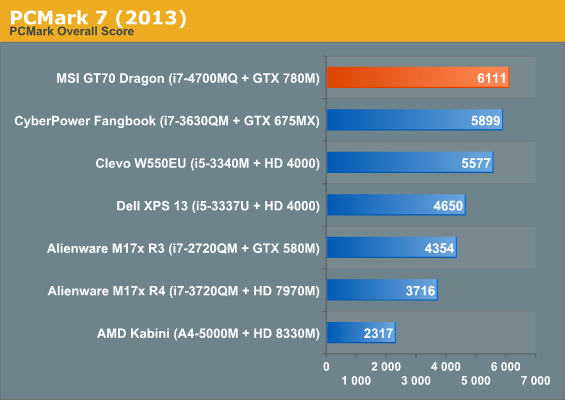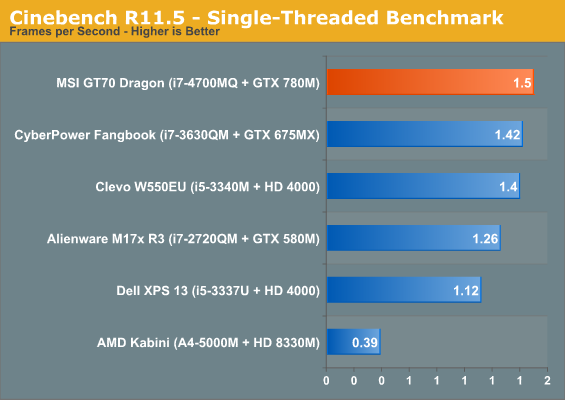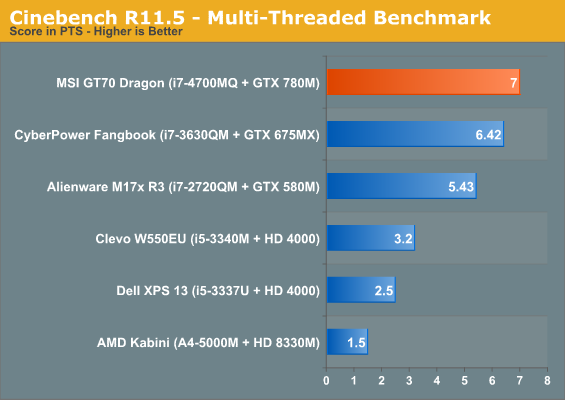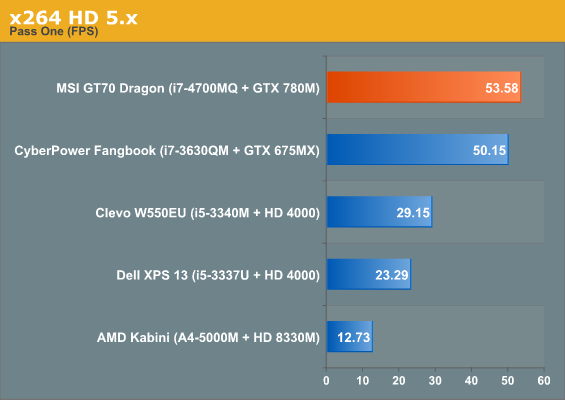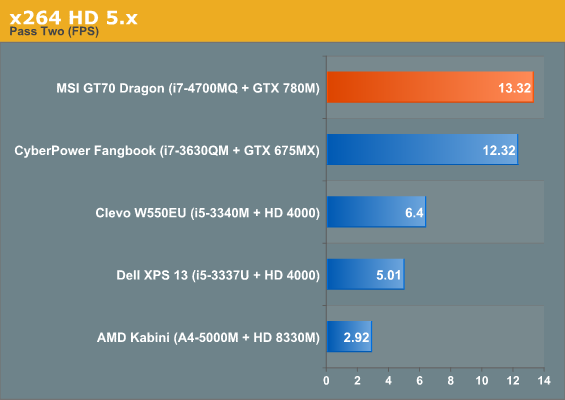 Haswell is certainly faster clock for clock, but obviously owners of Ivy Bridge-based notebooks shouldn't be chucking their old kit. Under most circumstances, the i7-4700MQ is less than 10% faster than the i7-3630QM.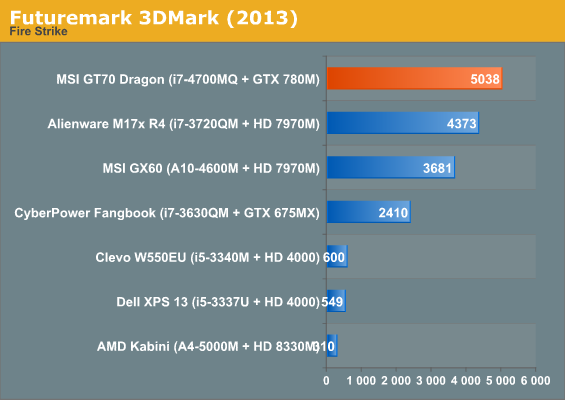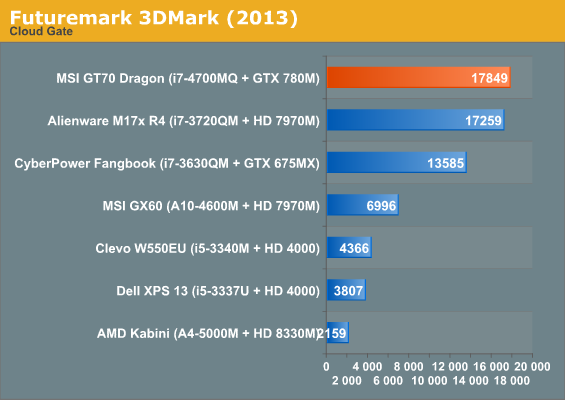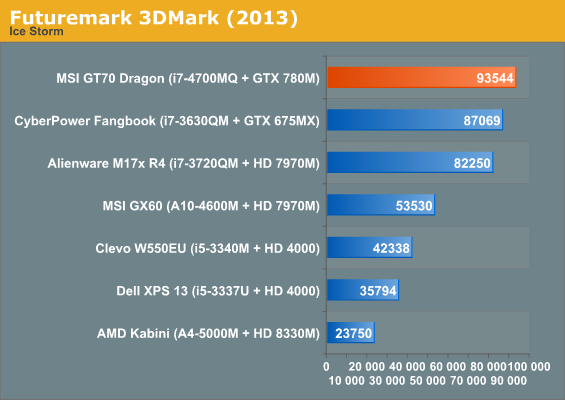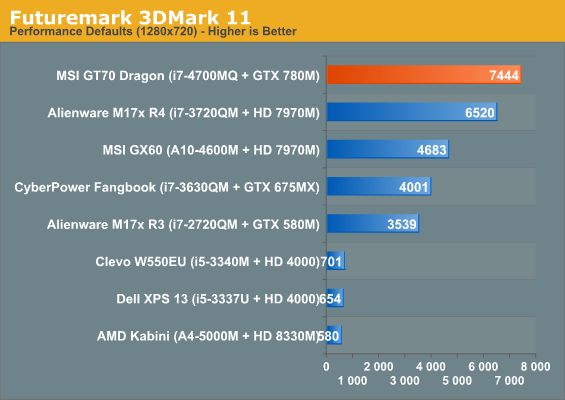 Pop on over to the 3DMarks and the 780M looks good, but unusually, not quite as good as it ought to. It has a commanding lead over the GTX 580M, and it should, but on Cloud Gate and Ice Storm it should also be blowing right past the 7970M. You'll get a better idea of what I'm talking about on the next page, when we look at actual gaming performance.