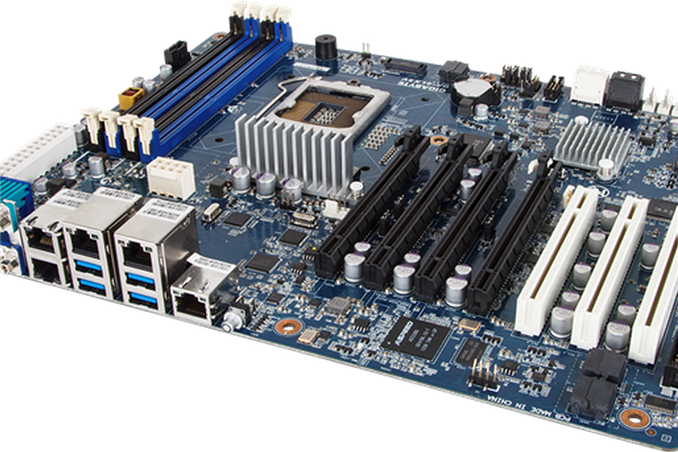 On the back of the Haswell launch a Gigabyte email dropped in our inbox regarding a pair of new single socket workstation motherboards they are launching for Haswell Xeons. Asides from the IPC gain of Haswell, the new Intel NIC as well as TSX are primary components for upgrading.
First up is the GA-6LXSV, a tower and rack capable ATX motherboard featuring Intel's C224 chipset, support for up to 32GB of ECC/nonECC, and quad Intel gigabit Ethernet (I210).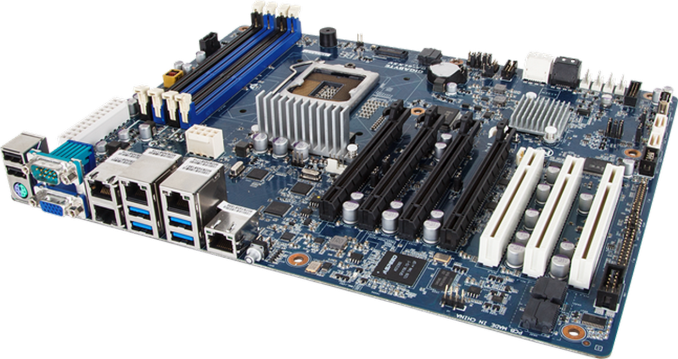 Aside from the integrated ASpeed AST2300 2D display adaptor, we have PCIe slots all bunched up in a PCIe 3.0x x16/x8/x4 arrangement followed by a PCIe 2.0 x1 from the chipset, and a trio of PCI slots. SATA connectivity is also a little different to other Haswell products, with four SATA 6 Gbps and two SATA 3 Gbps on board. We also get an integrated USB port for software validation dongles inside the chassis.
Next up is a motherboard clearly named by a northern British designer, being called the GA-LASS. This is a micro-ATX motherboard for compact systems, again listed as both for rack and tower. By contrast to the GA-6LXSV, the connectivity is significantly reduced – a single Intel NIC, two SATA 6 Gbps, four SATA 3 Gbps and a single PCIe 3.0 x16.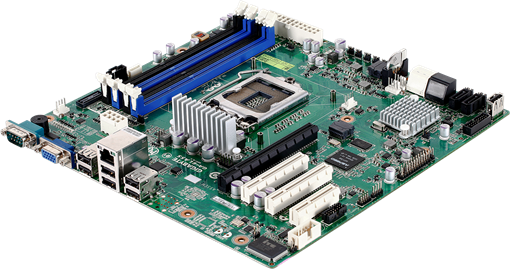 There is also a PCIe 2.0 x4 and a pair of PCIe 2.0 x1 (one in an x4 width slot) and a USB 2.0 port on the motherboard. Like the larger model, memory support is for ECC and non-ECC modules, but limited to 32 GB.
Specific launch dates and pricing are as yet unannounced. Typically Gigabyte server boards do not enter general sale, but with enough interest we might see some cropping up on official e-tailers. System integrators should get in contact with their local Gigabyte server sales team for information.
Over recent months we have had a look at a couple of Gigabyte's motherboard server range, and I am speaking to their Server guys this week while in Computex. Is there any particular model anyone would like to see reviewed at AnandTech?