Razer Blade (late 2012) - Design Changes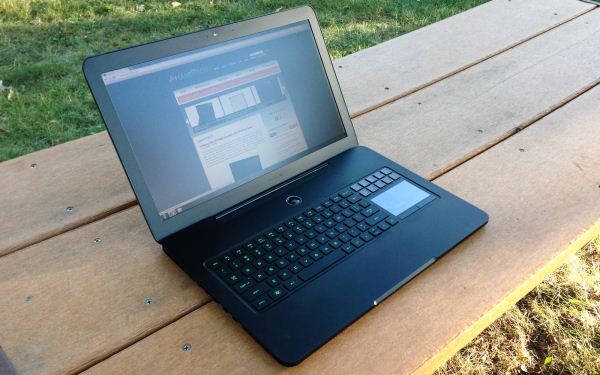 I was a huge fan of the Blade's design, so I'm perfectly alright with it carrying over mostly untouched. It's just better looking and better built than a vast majority of other 17" gaming notebooks out there. I've used the 17" Ultrabook term before to describe the Blade, and it still applies—it's got the form factor and design detailing (and the price) that we've come to expect from Ultrabook class PCs.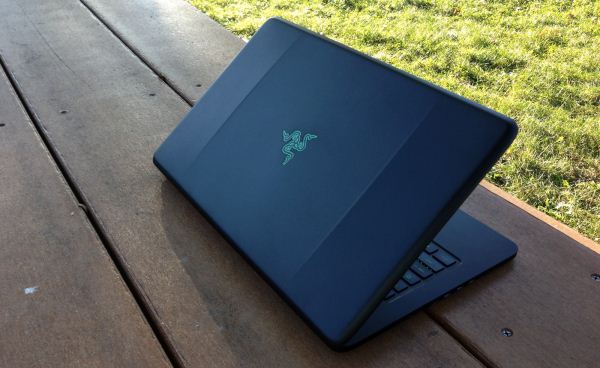 The anodized aluminum unibody is as gorgeous as ever. I spent about a thousand words describing it last time around, and that page of my review perfectly sums up the exterior of the new Blade as well. This is one of the most striking notebook designs to hit the market in recent years. I've always loved the detailing on the Blade, from the uniformly green accents (including the USB 3.0 ports) to the two ridges on the back, which interestingly enough, were apparently inspired by the styling of Japanese samurai swords. It's clean and elegant, but still makes a powerful visual statement. There are few systems out there with the awe factor of the Blade—it's beautiful and menacing, all at once.
But with that said, there are some changes, predominantly at the bottom of the system. The venting has been changed considerably, with larger vents on the bottom—still the beautiful machined slots with polished aluminum edges and a lighter metal mesh, just with more surface area covered—as well as raised feet in the rear of the system.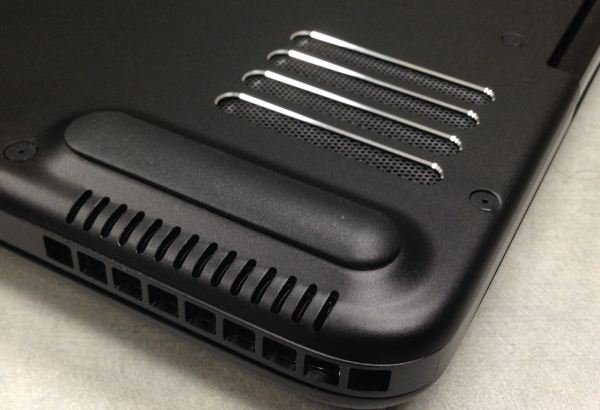 This serves two purposes, the obvious one being improved heat dissipation from the bottom of the system due to the presence of significantly more air and airflow underneath. To aid in this, Razer has put in a secondary set of vents on the edge of the underside, next to the raised feet. The other is that adding a space there has allowed Razer to move the CPU heatpipe there, underneath the heatsink. Previously, the copper heatpipe went through the heatsink, impeding airflow, so the change brings about a much freer breathing cooling system.
Every bit of thermal headroom helps with a system as thin as the Blade, and the new thermal design has allowed Razer to add 10-12 watts to the system while still having it run cooler than before. Razer has also changed the fans it used, after complaints from us and others about the noise of the fan when it spooled up, so it's quieter as well.
The raised feet also give the Blade an ergonomic tilt when set on a flat surface. Of course, it also adds thickness to Razer's claimed 0.88" height figure, which appears to cover only the body. Including the feet, the Blade is probably closer to 1-1.05" thick.