Application and Futuremark Performance
At a very substantial 4.6GHz (roughly as fast as Ivy Bridge can really get without serious cooling and certainly a touch beyond what our own Ian Cutress suggests is common), the Intel Core i5-3570K in our review unit threatens to offer the fastest single-threaded and lightly-threaded performance of all the systems we've tested. On the flipside, it's using a lot of voltage to get there (1.4V); I'm a bit antsy about this for obvious reasons, but I'll get into that in more detail later on.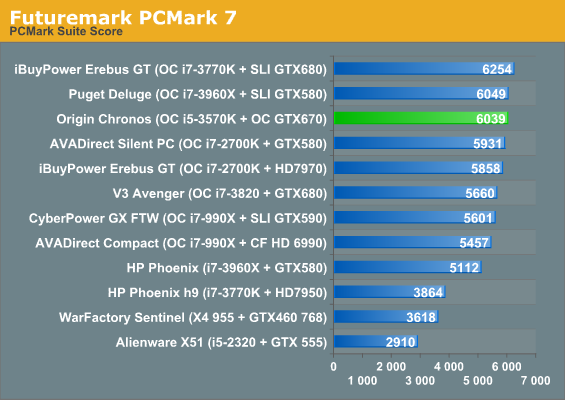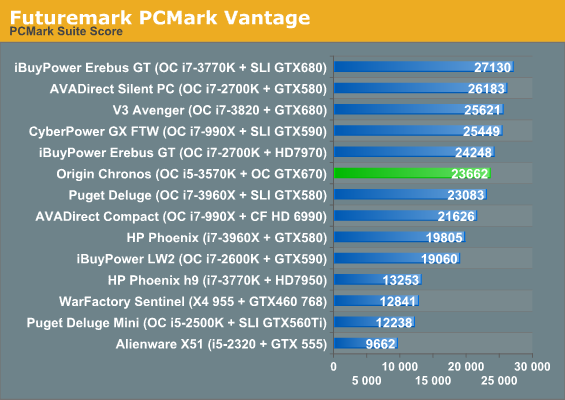 The robust overclock and fast Samsung SSD give the Chronos pretty solid footing. iBuyPower's Ivy Bridge-based Erebus GT is really the one to beat, with its 4.4GHz i7-3770K and SLI'ed GeForce GTX 680s. In terms of raw clock speed, the Erebus has a slight disadvantage, but boasts substantially better threaded and GPU performance elsewhere.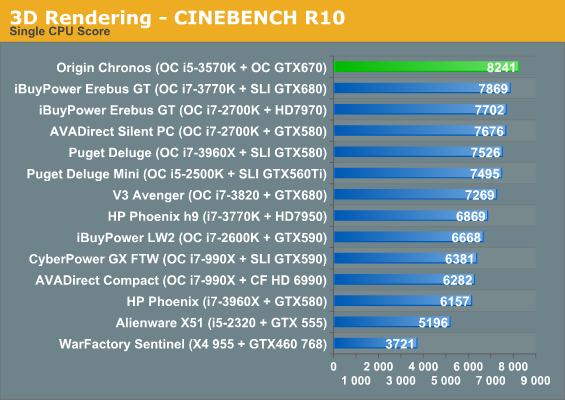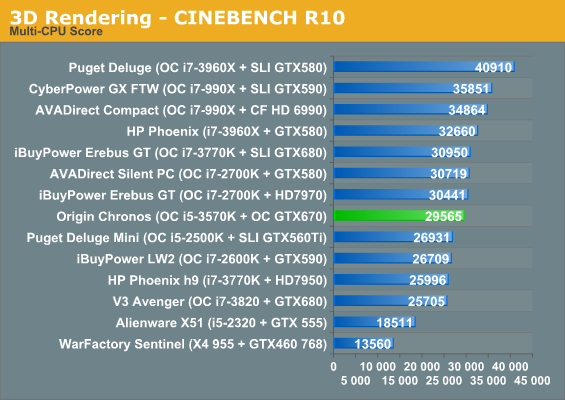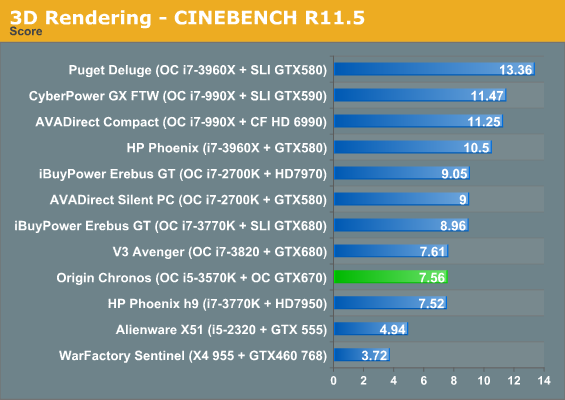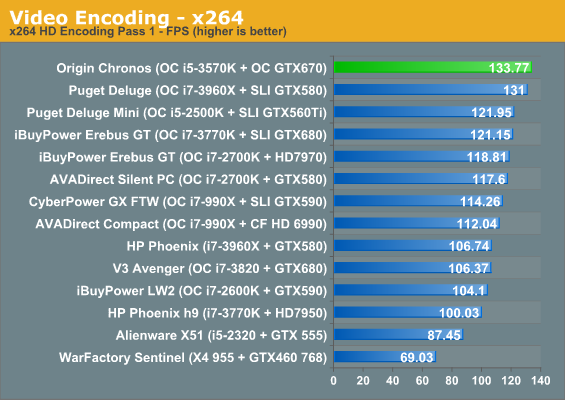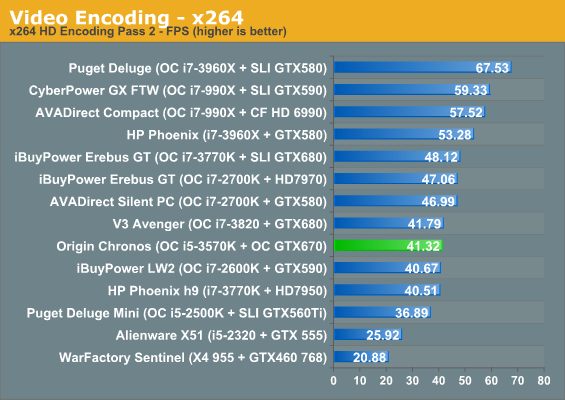 The massive 4.6GHz overclock on the i5-3570K gives it fantastic performance in single-threaded tasks, but once software that can leverage the superior threading power of the hexa-core and/or hyper-threading enabled processors comes into play, the 3570K loses some steam. That's fine, though; most games aren't going to see any advantage from more than four physical/logical cores, making the robust single-threaded performance more relevant.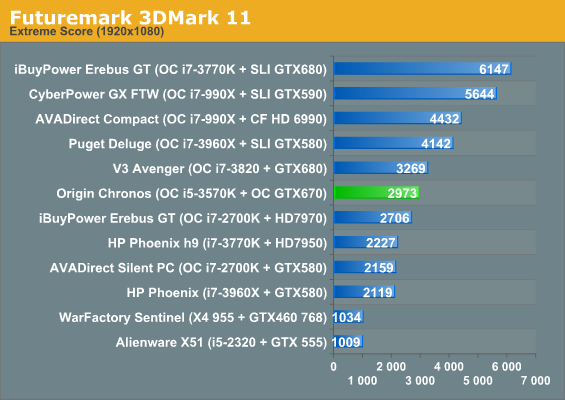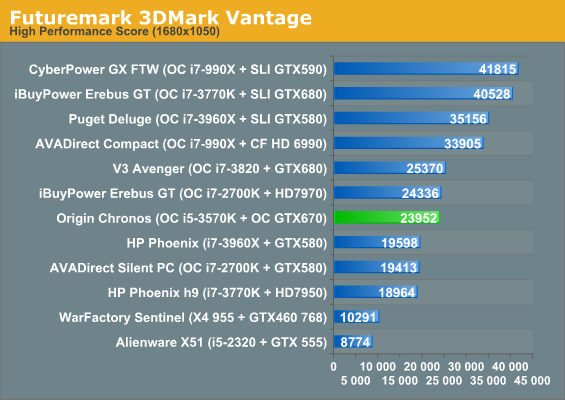 The fast CPU and respectable GeForce GTX 670 give Origin's system a strong showing in 3DMark. You really need to go multi-GPU to make a substantial break away from the GTX 670, especially after even a minor overclock is applied. It's essentially competitive with AMD's Radeon HD 7970 and nips at the heels of NVIDIA's own flagship GTX 680.