We recently had a chance to take a meeting with Toshiba representatives in San Francisco, California, where we were previewed their upcoming releases for 3Q12. Toshiba is essentially targeting the back-to-school crowd with their refreshed notebook lines, while their new tablets aim to take both a more aggressive and a more out-of-the-box approach to the market.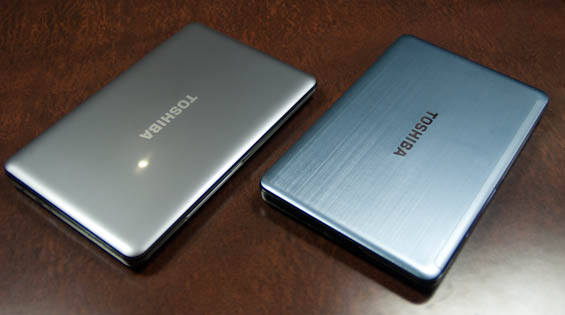 Fusion X2, Begone
As far as notebooks go, the news can essentially be distilled down to "almost every line refreshed, Fusion X2 is gone for good." Toshiba will continue to offer notebooks with hardware from both AMD and Intel, and their new machines will sport Ivy Bridge hardware from Intel and Trinity hardware from AMD, as expected. The action going on under the hood is expected and unsurprising, but in this editor's opinion, the bigger news is the death of the Fusion X2 finish in favor of what Toshiba simply calls "Fusion II."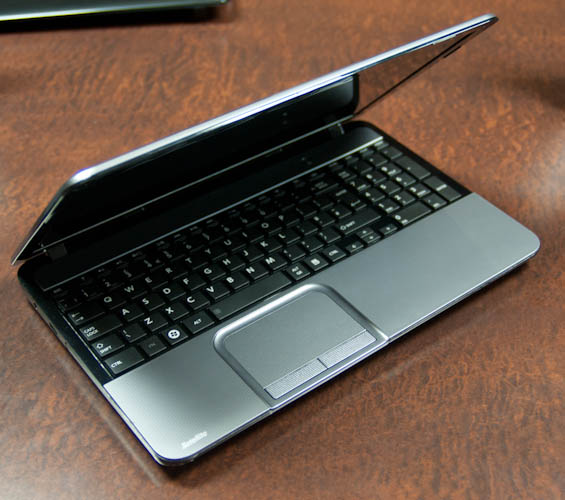 I've mentioned in multiple reviews that the bulbous, glossy design was one of the big things keeping Toshiba back compared to the competition, and I'm pleased to report their Satellite and Qosmio systems have been radically redesigned with a much sleeker, more attractive, more modern shell. Gloss is mostly gone, replaced with textured matte finishes. The new Qosmio in particular continues its gentrification with what Toshiba calls their "Black Widow" finish, which takes a page out of HP's Beats Edition playbook by using a keyboard backlit with red LEDs.
Weeding through the press releases for the more interesting notes beyond what's expected, Toshiba will apparently be offering the Satellite S800 series with AMD's Trinity APUs...and optional discrete Radeon graphics. Hopefully this means that either AMD's current APU/GPU Crossfire technology is getting some much needed refinement, Trinity will be potent enough on the CPU side to warrant a dedicated GPU, or both.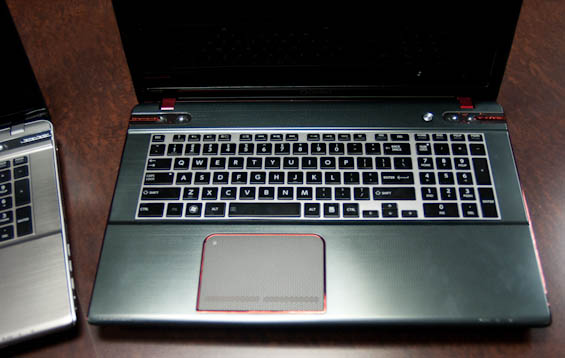 Meanwhile, the new Qosmio line will be running Ivy Bridge alongside NVIDIA's GeForce GTX 670M with 3GB of GDDR5; the GTX 670M is essentially a rebadged GTX 570M, but that's not a terrible thing as that GPU still offers excellent performance at the high end. Qosmio will be offered in a 17.3" shell with either a 1600x900 screen or a 120Hz 1920x1080 screen and NVIDIA's 3D Vision 2 glasses.
As for pricing, the Satellite P845 (14") and P855 (15") will start at $799 while the P875 (17") will start at $849. These models will be available at the beginning of 3Q12. The Satellite S800 series will start at $699 and is planned to be available beginning on June 24, 2012. The Satellite L845 (14" value) will start at $449, the L855 (15" value) will start at $499, and the L875 (17" value) will start at $599. The Satellite C800 (14" through 17") extreme value line will start at just $399. Both of these lines are planned to hit at the beginning of 3Q12. Finally, the Qosmio X875 line will start at $1,299 and is planned to be available at the beginning of 3Q12.