Application and Futuremark Performance
Of the enterprise systems we've tested so far, out of the gate the HP Compaq 8200 Elite Ultra-Slim (whew, that's a mouthful) is equipped with the "slowest" processor. The Intel Core i5-2500S is a quad-core with a nominal clock speed of 2.7GHz, andit doesn't support Hyper-Threading. However, under single-threaded loads it should be as fast as a Core i5-2500/2500K, and honestly it ought to be more than enough for any user this desktop is geared towards.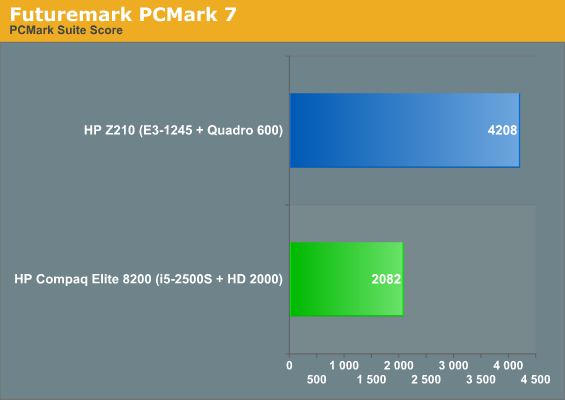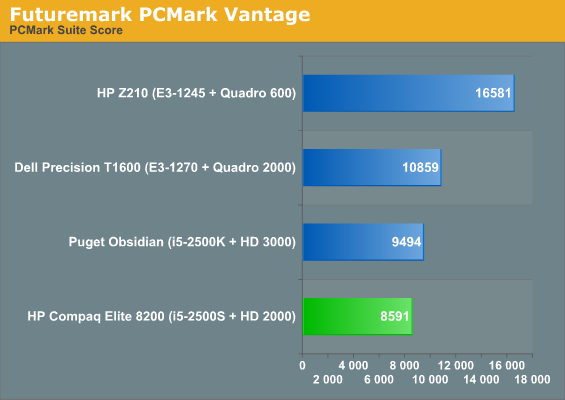 In the PCMarks, the Z210 benefits substantially from being equipped with an SSD. The i5-2500S does take a hit from its weaker GPU core than the i5-2500K (6 EUs instead of 12), but for general use they're both sufficient. For basic office work, performance is still excellent on all of these systems.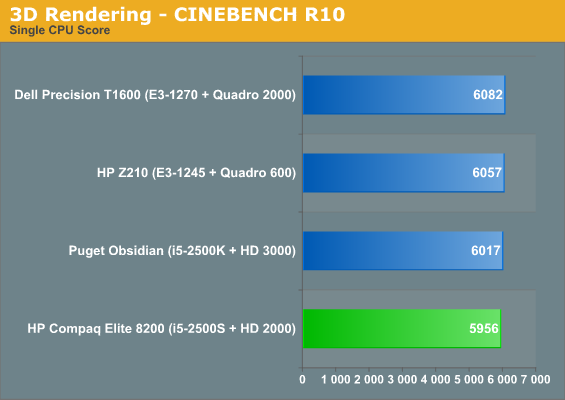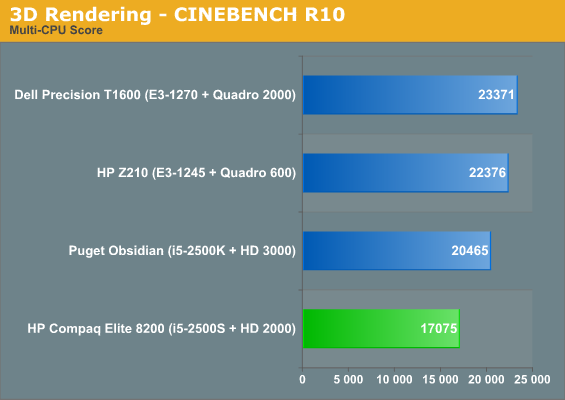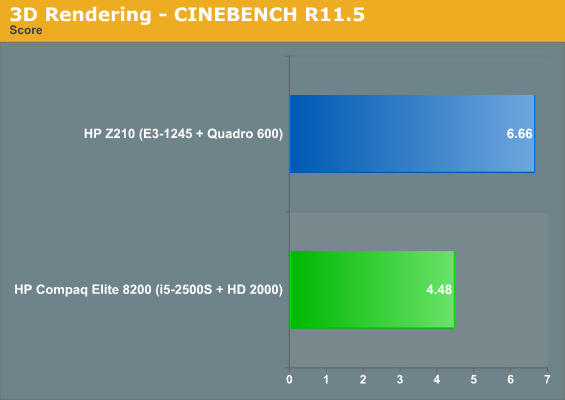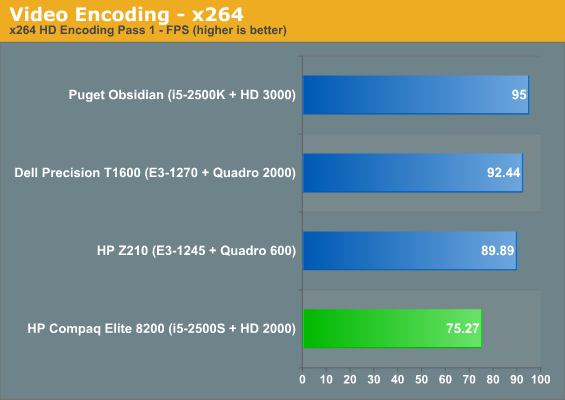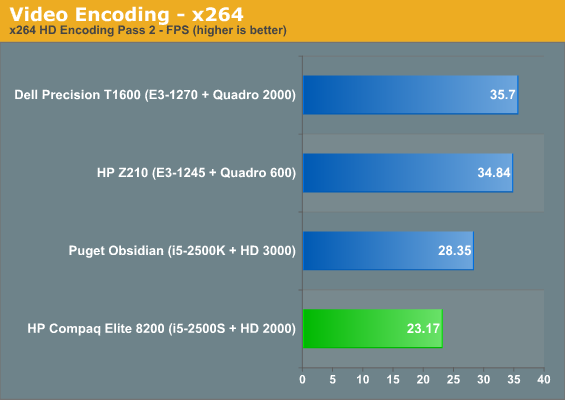 Cinebench R10 at least shows off the i5-2500S's (and by extension, Sandy Bridge's) acumen at single-threaded tasks. The instant extra cores are taken into account, though, it loses a bit of traction due to its reduced clock speed compared to a full 95-watt i5-2500. The more expensive i7-2600S build would certainly help close the gap if you need more multi-threaded processing power.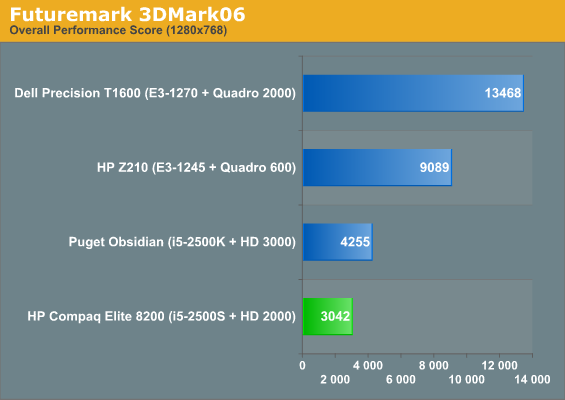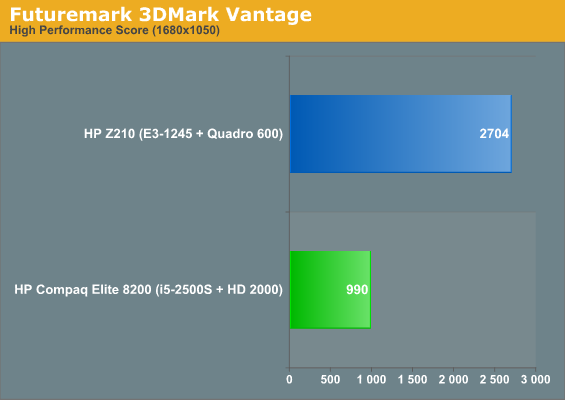 Since the 8200 uses just the integrated graphics core on the i5-2500S, graphics performance is comparatively quite slow. This isn't a major issue: the 8200 isn't meant to be playing Crysis, it's meant for managing spreadsheets and writing memos. It can handle most video as and photo work as well, but it will do most of its number crunching on the CPU.
Overall, performance may be a touch behind the other configurations we've tested, but the HP Compaq 8200 Elite Ultra-Slim is also the least expensive desktop we've tested out of the entire lot. It's also about a third the size of even the diminutive Z210 and weighs less than half as much, and as you'll see on the next page, it also has another ace up its sleeve.