Application and Futuremark Performance
The overclock of the Intel Core i7-2600K in the LAN Warrior II review system is comparatively mild. While a quad-core processor at 4GHz is nothing to sneeze at, Sandy Bridge tends to sail right on by that speed when overclocking. Unfortunately this is about the best our engineering sample with locked multiplier can do, and scores will reflect that accordingly.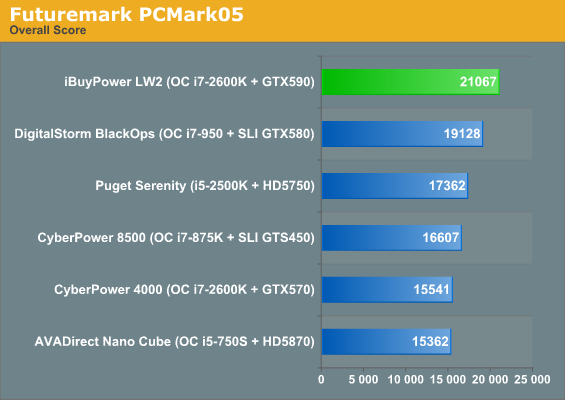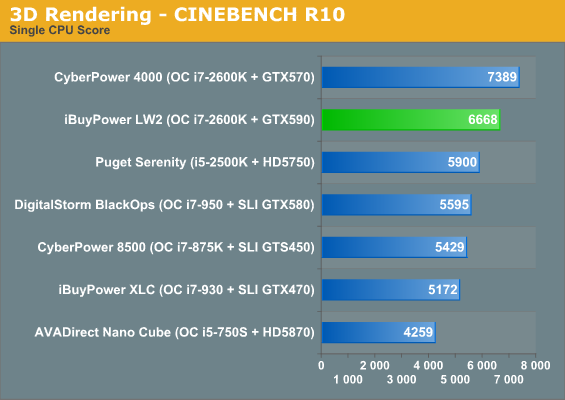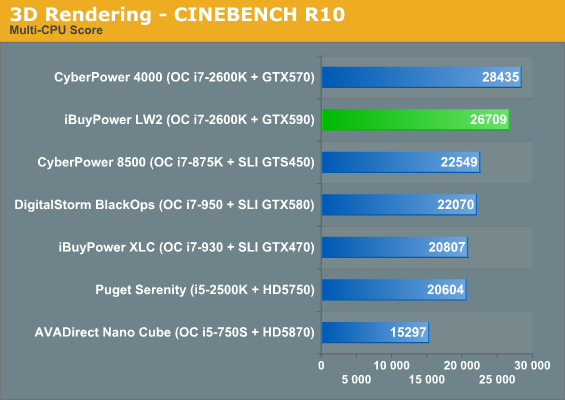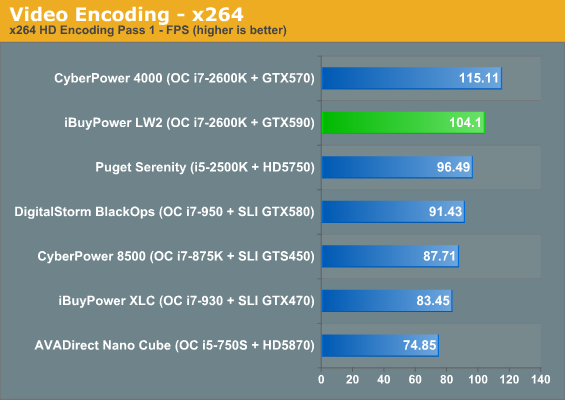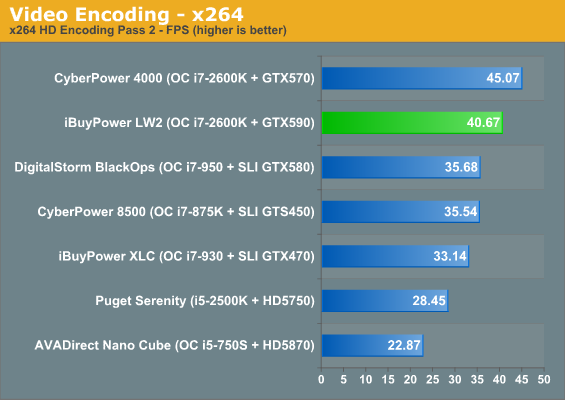 PCMark's bias towards SSDs makes itself painfully obvious here, but at least there's a takeaway: a good SATA 6Gbps SSD is going to produce noticeably better performance and happily there are a few of those en route. Still, it's hard to say if the A-DATA drive the LAN Warrior II will ship with is going to compare to the Crucial RealSSD C300 in the review unit, so we can look at the other results and make a healthy determination of overall CPU performance from those. And sure enough, the 4GHz i7-2600K blows by all of the last generation processors as well as the stock-clocked Core i5-2500K in the Puget Serenity. Meanwhile, the 4.4GHz i7-2600K in CyberPower's Gamer Xtreme 4000 remains more representative of the kinds of overclocks we can expect to see from boutique builders, and maintains a healthy lead on the LAN Warrior II.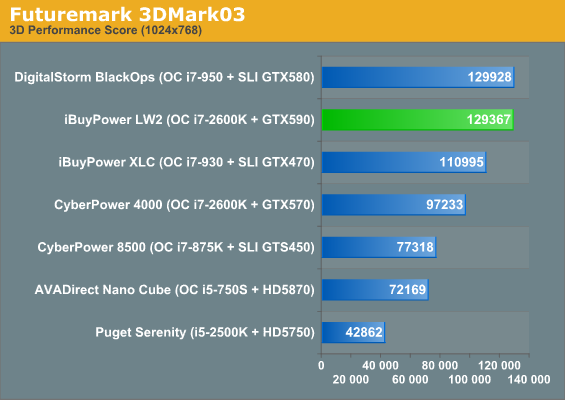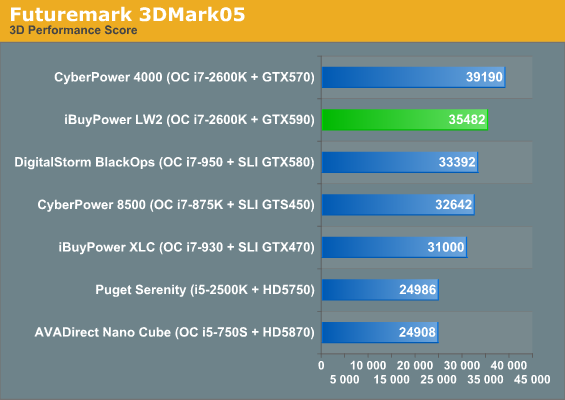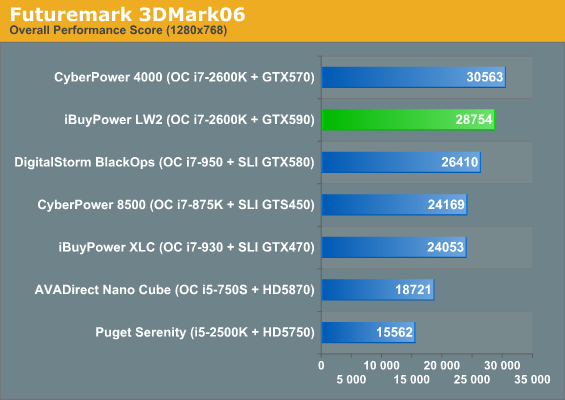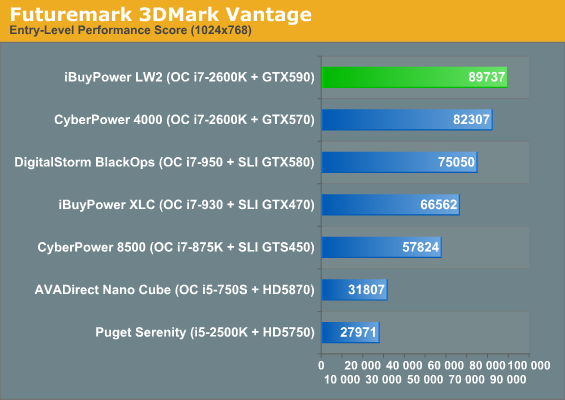 It's hard not to argue that 3DMark is getting long in the tooth (even with 3DMark11 running around), and 05 and 06 are both heavily CPU-limited. Still, it's not surprising to see the GeForce GTX 590 placing near or at the top of the heap every time. That the single GTX 570 in the CyberPower scores higher in several of the 3DMark versions is nothing to worry about, as the games will tell the real story.