FB-DIMMs and Servers
IBM's newest x3950 M2 server is an innovative design: it includes a 4GB flash drive (the same as in some of their blade servers) which runs the ESX 3i virtualization layer. The new X4 chipset tries to combine the best of FB-DIMMs (high capacity, easy routing of the serial bus) with the advantages of normal DDR2 DIMMs (low power) by using one buffer - which is serially connected to the main chipset - for up to eight DDR2 DIMMs.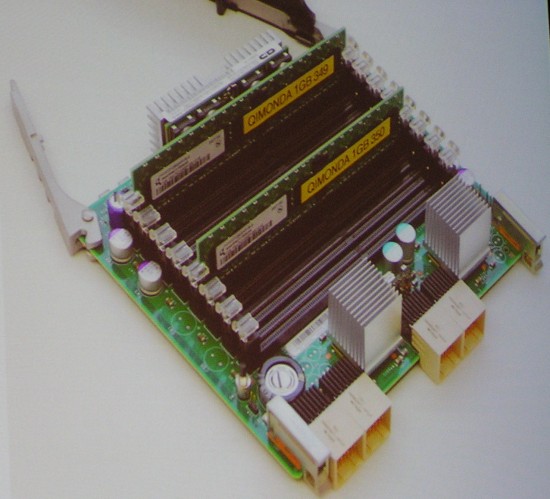 Intel is going to introduce DDR2 support in its DP server line later this year. We talked to Diane M. Bryant, Vice President of the Digital Enterprise Group, and she expressed her firm belief that FB-DIMMs still have a bright future ahead. The power consumption of the AMB has already gone down from 4-5W to 3W.
Qimonda, alias "Infineon", has another solution to further drive down the power requirements of FB-DIMMs.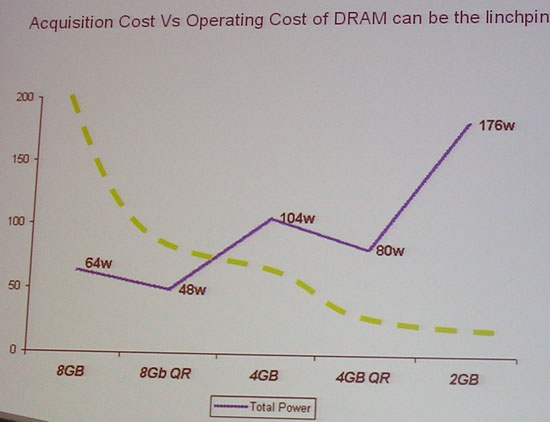 They propose to use quad-rank (QR) FB-DIMMs. The price of a 4GB QR-DIMM should be lower than two dual-rank 2GB DIMMs. More importantly, given a certain capacity, you have only half the number of AMBs which reduces power significantly.