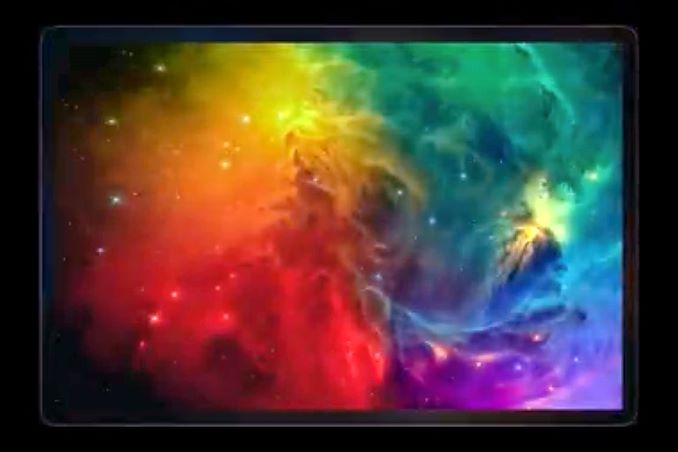 Having received worldwide recognition for its compact desktop computers, Minisforum is looking beyond PCs to grow its business. Earlier this year the company introduced its first tablet and is prepping a tablet with AMD's Zen 4-based accelerated processing unit (APU) inside.
The tablet that Minisforum plans to introduce will be a 2-in-1 device with a detachable keyboard and a stylus, according to the company's presentation in China, which was caught by Liliputing. For now, Minisforum plans to use AMD's eight-core Ryzen 7 7840U APU with Radeon RX 780M GPU as the foundation for the device, though by the time the product shows up the form might decide to go with something else.
Specifications of the device have not been touched upon, which is not particularly surprising given that it is at its early stages of development. Meanwhile, the company stressed that it will take advantage of AMD's AI-co-processor built into Ryzen 7 7840U processor and will therefore use Windows AI capabilities.
For now, it is hardly a good business to speculate what to expect from Minisforum's tablet, though the company is known for offering products with decent specifications at moderate price points.
While we do not know much about Minisforum tablets, the very fact that the company is going this route is remarkable. Keeping in mind that Minisforum is known primarily for PCs, notebooks were arguably the most logical way to expand its business. Yet, the market of notebooks seems to be too crowded, so the company opted for Windows tablets, an untapped market largely because Microsoft's platform is not particularly popular among tablet users.
The choice of AMD's Ryzen platform for a tablet is also noteworthy since we have not seen tablets based on AMD for quite a while. Perhaps, because the company makes so many systems based on AMD's APUs, it knows the platforms so well that it decided to use AMD's Ryzen 7840U for tablet, a form-factor that has not been tapped by this processor just yet.
Source: Liliputing