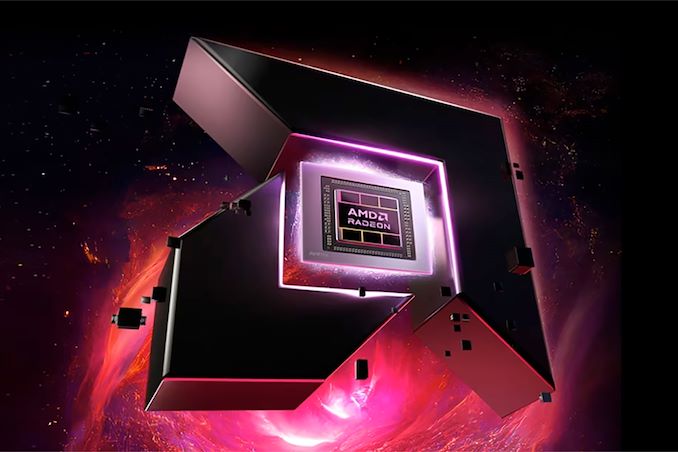 Earlier this month, AMD said that it would refresh its lineup of Radeon RX graphics cards for gamers this quarter, and apparently, the new products are set to be announced next week at Gamescom in Cologne, Germany.
"Please join the @AMDRadeon team at Gamescom next week for our next major product announcements," said Scott Herkelman, senior vice president and general manager graphics business unit at AMD, in an X post.
Frank Azor, chief architect of gaming solutions and marketing at AMD, linked Herkelman's post and reaffirmed that the company has 'some news coming next week.'
Indeed, Gamescom is a good place to announce new products. The trade show traditionally attracts hundreds of thousands of visitors, making it one of the biggest gaming events in the world. The fair is aimed at the general public and industry professionals. The event is split between an Entertainment Area for the public, where fans can try out upcoming games, and a Business Area for trade visitors to communicate and conduct deals. AMD plans to hold its AMD Gaming Festival 2023 on Friday, August 25, at Hall 7, which starts at 12:00.
While AMD does not disclose what exactly it plans to announce at Gamescom, it is about time for AMD to fill a gap in its Radeon RX 7000-series product line that spans from the Radeon RX 7600 ($270) and goes all the way to the Radeon RX 7900 XT ($900). This void is currently being filled by the older Radeon RX 6000-series and the Radeon RX 7900 GRE ($650), which is hard to get. Essentially, AMD does not have a direct answer to NVIDIA's reasonably popular GeForce RTX 4070 at the moment.
It's speculated that AMD's next move is to unveil the Navi 32, a GPU from its RDNA 3-based lineup which would position itself between the existing Navi 31 and Navi 33 GPUs. AMD's Navi 32 is anticipated to be the foundation for the Radeon RX 7700 and Radeon RX 7800 series, which will compete against Nvidia's performance mainstream and higher-end GeForce RTX 40-series products.
Source: Scott Herkelman's Post on Twitter