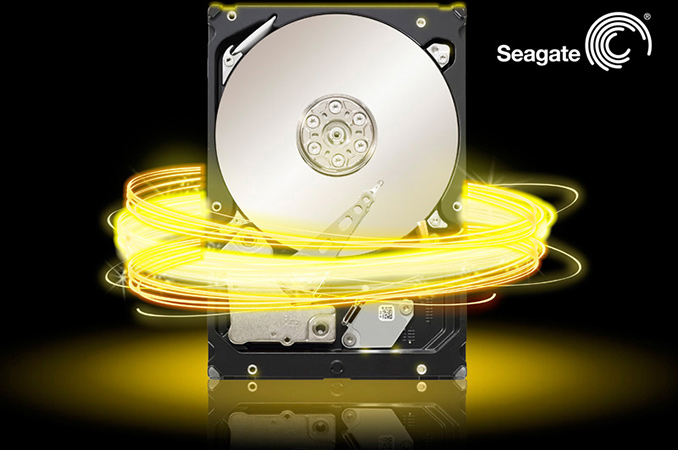 The U.S. Department of Commerce's Bureau of Industry and Security this week imposed a $300 million fine on Seagate for violating U.S. export control restrictions. The storage company has admitted to shipping 7.4 million hard drives to Huawei in the 2020-2021 period, in direct violation of restrictions imposed by the U.S. government against the Chinese company in 2020. In response to those actions, the Bureau of Industry and Security has levied the largest standalone fine in the department's history against Seagate – one that will take Seagate several years to pay off.
Back in 2019 – 2020, the U.S. Department of Commerce's Bureau of Industry and Security (BIS) added Huawei and virtually all of its subsidiaries to its Entity List and imposed export rules that required any company (U.S.-based or foreign) to obtain an export license from the U.S. DoC to supply any product, item, or service to Huawei that featured an American technology.
Export controls placed on Huawei primarily concerned semiconductors. In particular, chips developed or made in the United States or elsewhere 'from U.S. software or technology' are regarded as the U.S. chips under the rules that went into effect in August, 2020. However, Seagate's hard drives are also categorized as export-controlled items because they utilize American-designed EDA tools and U.S.-made equipment for their controllers and memory.
It is noteworthy that many of export licenses were actually granted by the BIS, which is how Huawei acquired many items it needed from American companies as well as multinational corporations. This was not the case with Seagate, however, who opted to proceed without a license. The company shipped about 7.42 million hard drives valued at $1.104 billion to Huawei between August 17, 2020, and September 29, 2021 on as many as 429 occasions without authorization. Meaning that this was not a single error, but as the company has admitted to as part of their settlement, was rather a deliberate business practice.
Since both Toshiba and Western Digital ceased selling HDDs to Huawei without an approval from the U.S. authorities in August 2020, Seagate became Huawei's sole hard drive provider. Subsequently the two companies entered into a three-year Strategic Cooperation Agreement granting Seagate priority over other Huawei suppliers. Furthermore, in March, 2021, Seagate and Huawei forged a Long-Term Agreement, which involved the purchase of over five million HDDs. As a result, Seagate became Huawei's "Key Strategic Supplier" as other hard dirve makers declined to export their products.
"Even after Huawei was placed on the Entity List for conduct inimical to our national security, and its competitors had stopped selling to them due to our foreign direct product rule, Seagate continued sending hard disk drives to Huawei,"said Matthew S. Axelrod , Assistant Secretary for Export Enforcement.
Under the terms of the settlement agreement, Seagate will pay a $300 million penalty to the U.S. Department of Commerce. The company will be paying off the fine piecemeal, making quarterly installments of $15 million over five years, starting from October 31, 2023. BIS claims that $300 million is two times more than Seagate earned in profits while violating the export rules.
Also, both parties agreed to conduct three audits to ensure Seagate's compliance with Export Administration Regulations, with one audit by an independent third-party consultant chosen by Seagate. In turn, BIS will not initiate further administrative proceedings against Seagate for any violations related to the transactions in the agreement.
"Today's action is the consequence: the largest standalone administrative resolution in our agency's history," added Axelrod. "This settlement is a clarion call about the need for companies to comply rigorously with BIS export rules, as our enforcement team works to ensure both our national security and a level playing field."
Sources: Seagate, U.S. Department of Commerce Bureau of Industry and Security