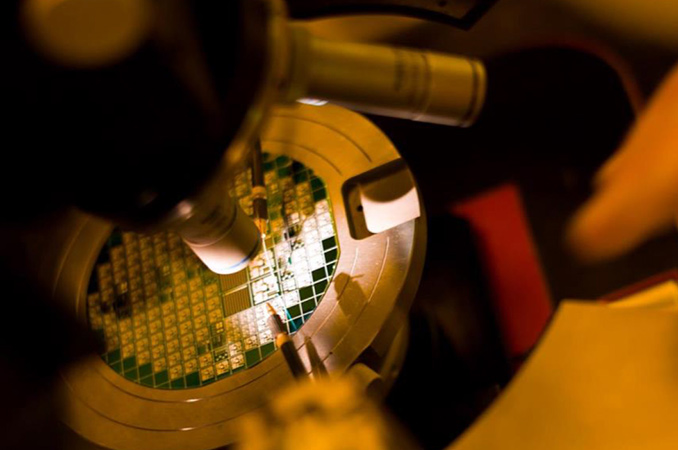 The relationship between GlobalFoundries and IBM has been rocky in recent years. Among other things, Big Blue has previously sued GF, seeking damages for abruptly stopping the development of leading-edge process technologies in 2018 and disrupting IBM's server CPU plans. On Wednesday GlobalFoundries fought back and accused IBM of handling GlobalFoundries' IP related to chip manufacturing to Intel and Rapidus as part of its ongoing partnerships with these companies to develop leading-edge chip technologies. As part of the filing, GlobalFoundries is also accusing IBM of poaching its engineers.
In its lawsuit, GlobalFoundries asserts that IBM illegitimately revealed its IP and trade secrets to Intel and Japan's Rapidus, a newly formed leading-edge logic foundry backed by leading Japanese companies. The contract maker of chips claims that it owns the IP in question after it acquired IBM's microelectronics business in 2015 and received $1.5 billion for it and 'substantial intellectual property.' Back then, the companies said that as part of the deal, GloFo got direct access to IBM's continued investment in world-class semiconductor research to enable 'its path to advanced process geometries at 10 nm and beyond.'
The GF accusation is based on the fact that IBM management portrayed the partnerships with Intel and Rapidus as based on technologies that originated from research conducted at the SUNY Polytechnic Institute's NanoTech Complex (in Albany, NY) over several decades. Those technologies were indeed developed by IBM's microelectronics division, which GlobalFoundries took over in 2015. GlobalFoundries now asserts that IBM is unfairly gaining potentially hundreds of millions of dollars in licensing income and other benefits by sharing this IP.
IBM is partnering with Intel 'to advance next-generation logic and packaging technologies,' which is a vague description of the collaboration. Still, next-generation logic technologies include those that rely on gate-all-around (GAA), complementary field-effect transistors (or CFET), and sub-1 nm production nodes. As far as Rapidus is concerned, IBM is working with it to further 'develop IBM's breakthrough 2 nm node technology for implementation by Rapidus at its fab in Japan' by 2027.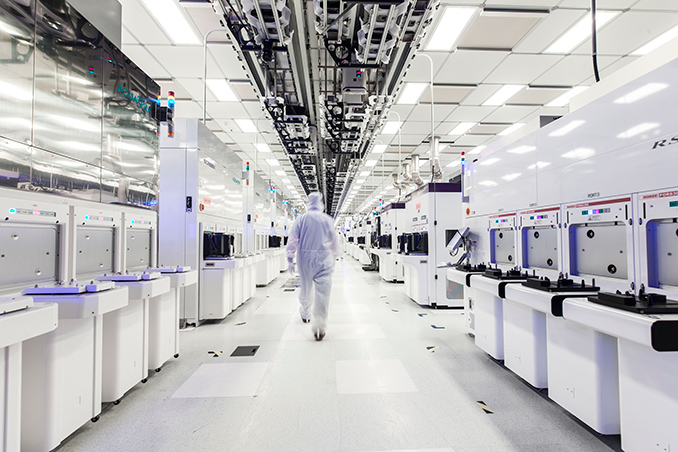 Inside GlobalFoundries Fab 8 in Saratoga County, New York, US
There is another wrinkle about the semiconductor IP that IBM has. The company used to lead the Common Platform Alliance (known as IBM's fab club) that goes back multiple decades. Over the years, several companies, including AMD, GlobalFoundries, ST Microelectronics, and Samsung, participated in CPA. For example, IBM, GlobalFoundries, and Samsung demonstrated an experimental 5 nm node relying on GAA transistors in 2017, which gives an idea about advances made there. It does not look like GlobalFoundries accuses IBM of sharing IP it obtained while working the joint projects with GF and Samsung.
Another issue GlobalFoundries raises is that IBM is aggressively recruiting engineers from its Fab 8 in New York, with these efforts intensifying since the IBM/Rapidus announcement in December 2022. GloFo is requesting the court to prohibit what they consider to be "dishonest" recruitment practices.
IBM has responded to the allegations, stating that GlobalFoundries' claims are baseless and that the lawsuit is an attempt to gain leverage in an ongoing legal dispute over GF's breach of contract to offer IBM leading-edge process technologies to make its CPUs through 2025. That initial plan from 2015 went well off the rails in 2018, when GlobalFoundries made an abrupt change in their roadmap and opted to instead refocusing on specialty technologies. IBM sued GF for this in 2021, demanding $2.5 billion in compensation.
"Their allegations are entirely baseless, and we are confident that the court will agree," IBM said in a statement published by Reuters.
Source: GlobalFoundries