Hot Test Results (~45°C Ambient)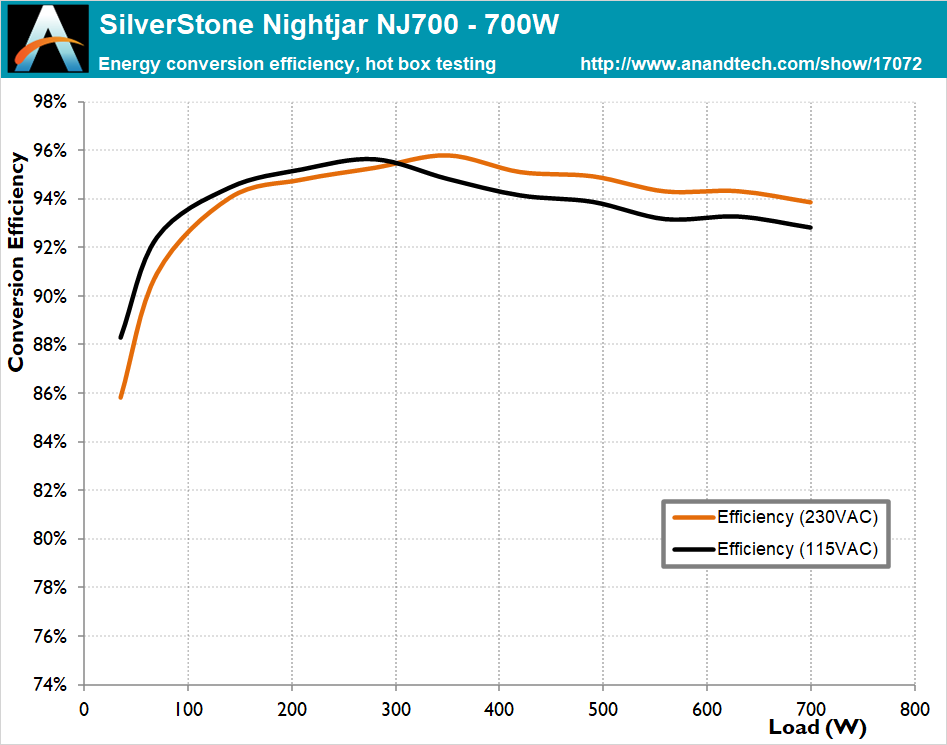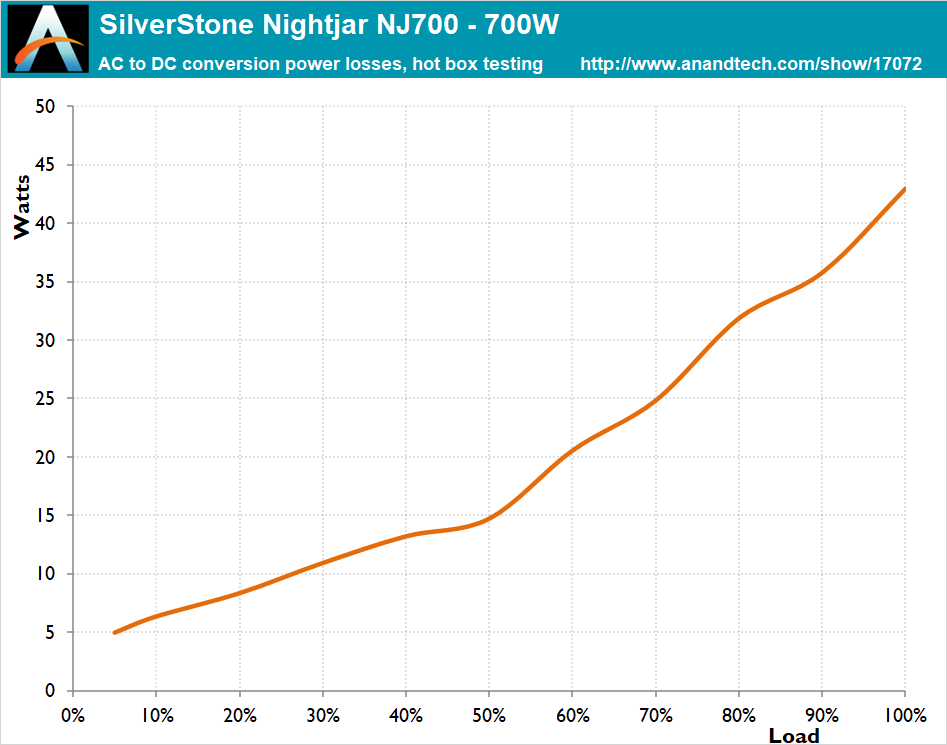 The energy conversion efficiency of the SilverStone Nightjar NJ700 was almost entirely unaffected by the high ambient temperature of our hotbox, with the efficiency dropping a mere 0.25% average across the entire load range. This, in conjunction with the lack of any active cooling, suggests that the active components are both oversized and designed so as to greatly resist thermal stress.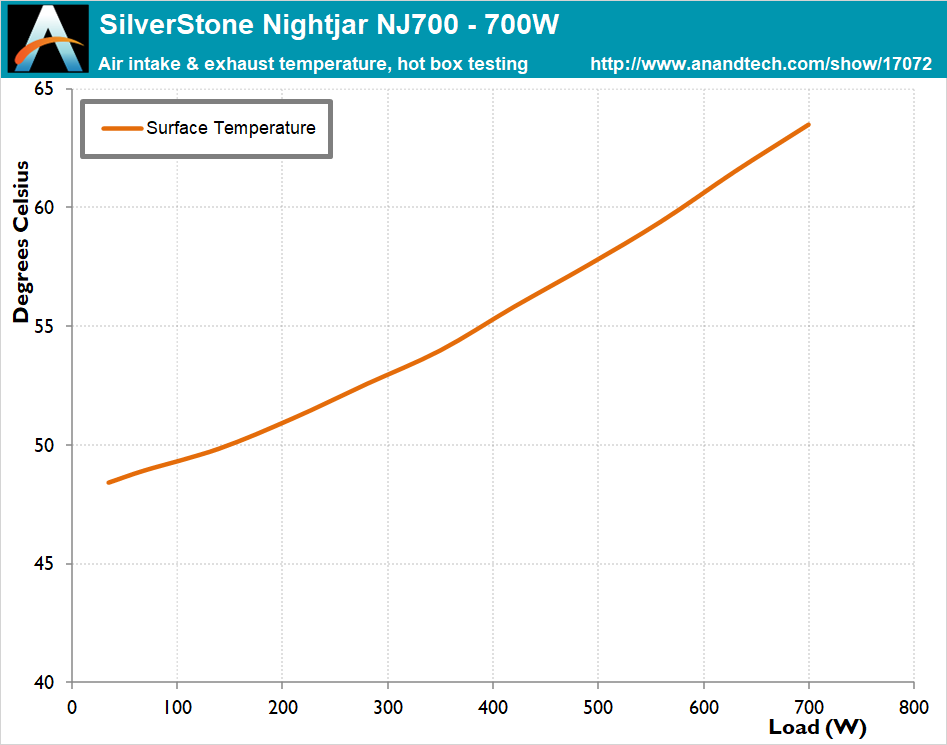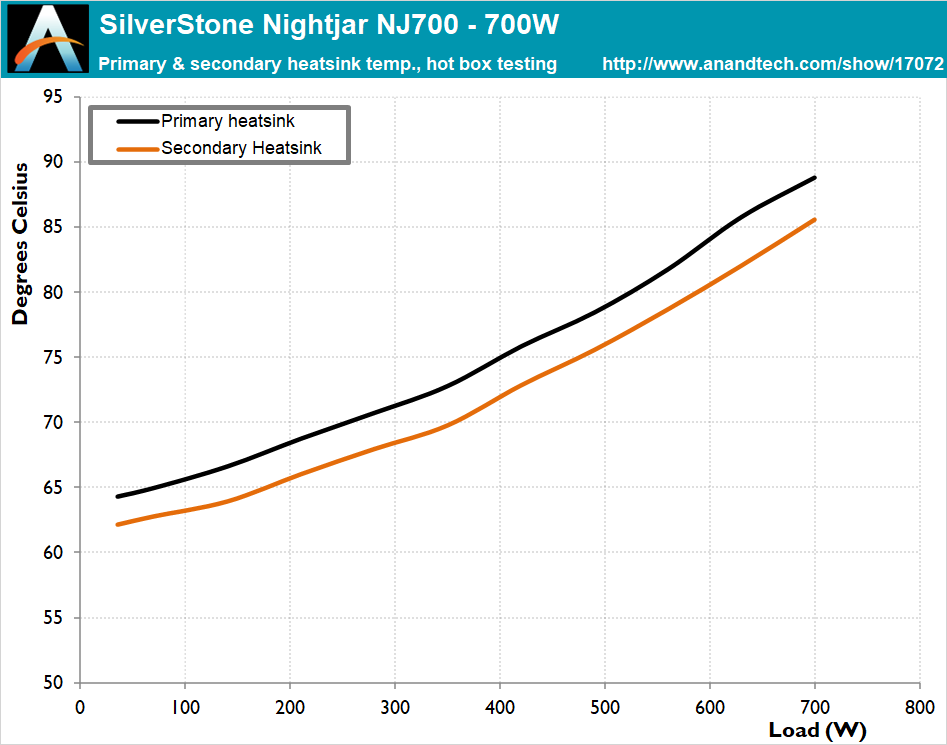 Under these operating conditions, the surface temperature of the SilverStone NJ700 reaches levels that would be painful for most people to touch. Nevertheless, the internal temperature of the unit does not get high at all. As a matter of fact, both the primary and secondary side heatsinks stayed a bit cooler than what actively cooled PSUs with such a power output can attain at maximum load.