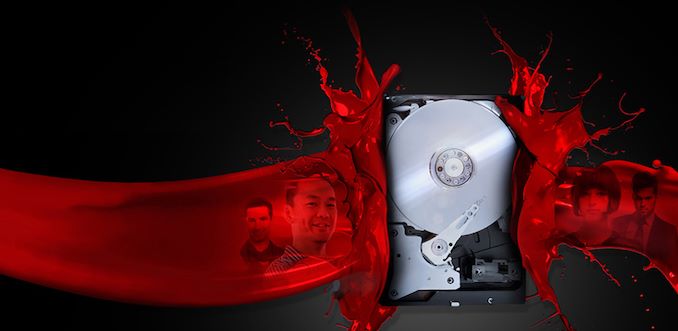 Demand for storage is stronger than ever as, in addition to growing user-generated data, machine-generated data now requires a formidable amount of storage space and will need even more in the future as the number of connected devices increases. Since the bulk of data continues to be stored on hard drives, it is not surprising that the third quarter was particularly successful for HDD makers, which despite the dent that flash sales are making, still set a record in terms of total shipped capacity.
Record 240 EB Shipped
The combined capacity of all of the hard drives sold by Seagate, Toshiba, and Western Digital in the third quarter totaled a whopping 240 exabytes (EB), of which 140 EB were nearline HDDs, according to TrendFocus. To put the number into perspective: the combined capacity of all HDDs and SSDs shipped last year was 912 EB and, today we are talking only about hard drives in one quarter. In fact, even when compared to Q2's 207.5 EB, this is still 15% growth.
Market observers are attributing the significant rise in shipping HDD capacity to increasing shipments of enterprise-class nearline 14 TB, 15 TB, and 16 TB hard drives, which by now have been qualified by a substantial number of companies. For example, the average capacity of Seagate's enterprise HDD (mission critical + nearline drives) was 6.3 TB in Q3 2019, up from 5.2 TB in the same period last year. By contrast, the average capacity of Seagate's client hard drives was at 1.2 TB (unchanged from Q3 2018), as the bulk of such drives are intended for notebooks and their capacities range from 500 GB to 1 TB. In terms of units shipped, client and consumer electronics HDDs by far outsell enterprise and nearline drives, so, the average capacity of a Seagate HDD is 2.9 TB, up from 2.5 TB a year ago.
Unit Shipments Down
When it comes to total unit shipments however, not everything is quite as rosy, based on data from TrendFocus. The three manufacturers sold 83 million HDDs in the third quarter, up from 78.6 million in Q2 and 78 million in Q1, but down from around 88 million in the same quarter of 2018. In fact HDD sales have been in decline for a long time. Nidec, a Japanese motor manufacturer who is responsible for around 85% of all HDD spindle motors, said earlier this year that unit sales of hard drives had declined by around 43% from 2010 to 2018, going from around 650 million units in 2010 to 375 million units in 2018. Based on Nidec's forecast, HDD shipments will drop to 309 million drives in 2019, which will further drop to 290 million units in 2020.
Market Shares
When it comes to market shares in Q3 2019, Seagate was leading the pack with a 40.2% share, Western Digital followed with 35.4%, whereas Toshiba trailed with 24.4% of HDD unit shipments.
For readers interested to learn more about Seagate's and Western Digital's HDD businesses today, we included some supplementary information below.
Related Reading:
Sources: StorageNewsletter/TrendFocus, Seagate, Western Digital