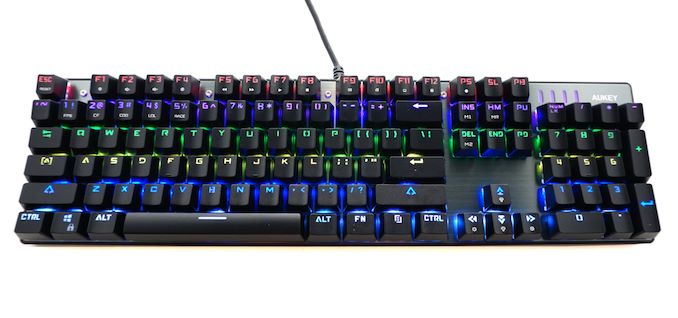 One of the most active segments of the PC peripherals market is that of mechanical keyboards, with the number of available products and total sales continuously rising over the past several years. As the size of the market constantly expands, ever more companies are making attempts to enter it and claim their own piece of the sales pie. The problem here is that the market is virtually saturated, leaving very little room for innovation, therefore most companies are nowadays trying to compete in terms of aesthetics and/or value.
For today's review we are taking a look at the KM-G3 RGB Mechanical Keyboard from AUKEY. AUKEY is a Chinese-based company that designs and sells all kinds of peripherals, from input devices to car dash cameras. They have very few local distributors around the globe, and instead they prefer to base their business model on direct sales via Amazon.
As for the KM-G3, it's best classified as an entry-level mechanical keyboard. AUKEY has covered all of the basics here, including audible tactile switches, double-shot keycaps, and even RGB lighting. But otherwise, AUKEY has focused on bringing down the price of the keyboard rather than adding more features, so there aren't any advanced features like macro keys or other frills to speak of. The payoff, in turn, is in the low price: the KM-G3 normally retails for $65, and it is often on sale for even less than that.
Packaging and Bundle
The packaging of the KM-G3 is but a brown box with a sketch of the keyboard printed on it. There is no information printed on it, not even the exact model of the keyboard itself. This isn't too surprising considering that AUKEY is focused exclusively on online sales – so they do not have to worry about how well the box can draw the attention of shop browsers. Inside the box, the keyboard is barely protected, with the thin walls of the box being virtually the only layer of shipping protection.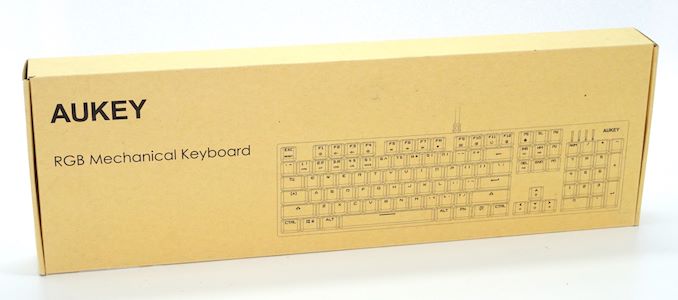 Inside the box we only found a very basic user's manual, a warranty leaflet, and a plastic keycaps puller. The included documentation is littered with language errors, quite possibly because it was created using a translation software tool rather than a human translator.