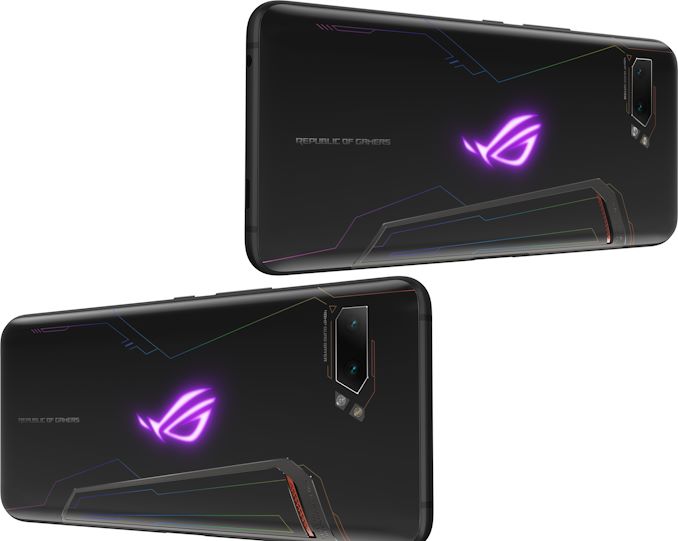 ASUS introduced a revamped version of its top-of-the-range ROG smartphone for gamers at IFA today. The ASUS ROG Phone II Ultimate Edition got a new color scheme, more storage space, and CAT 20 4G/LTE.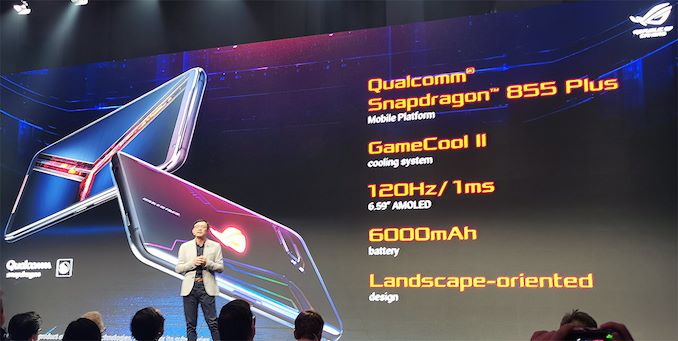 Launched in July, the ASUS ROG Phone II based on Qualcomm's Snapdragon 855 Plus and equipped with a 6.59-inch 120 Hz OLED display is one of the most powerful handset for gamers available today. Just like with fast cars, it is always possible to make things better and release a special edition for those who want something exclusive.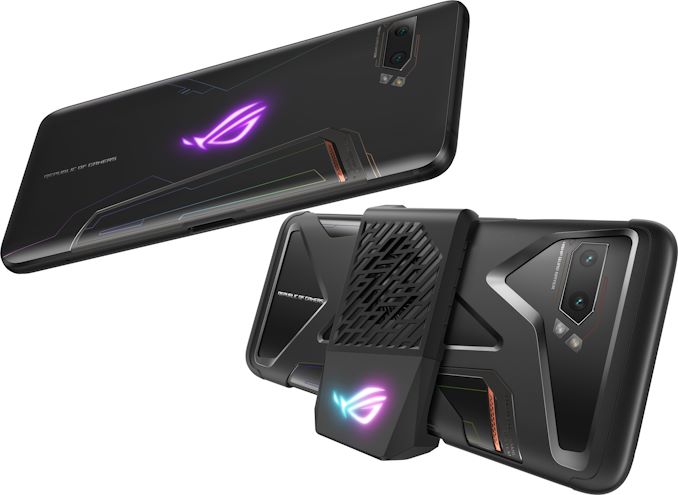 The ASUS ROG Phone II Ultimate comes in a Matte Black chassis to emphasize its premium nature and is equipped with a 1 TB of UFS 3.0 storage subsystem to store more games and other content locally. Furthermore, the Ultimate Edition also supports CAT 20 4G/LTE speeds of up to 20 Gbps (as it has 4x4 antennae) for ultra-fast downloads.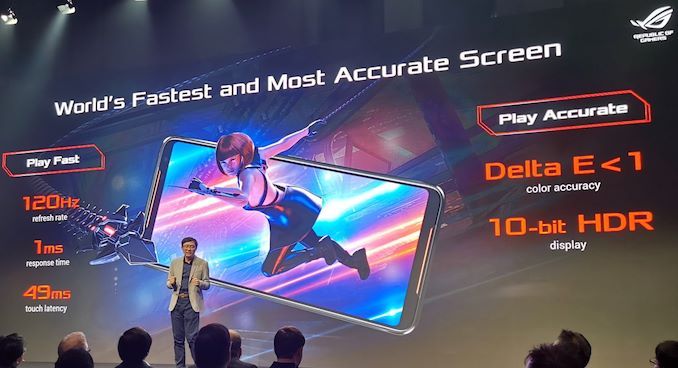 As it usually happens with ultra-premium products, the ROG Phone II Ultimate Edition will be available exclusively from ASUS' online store. In Europe, the device will be available in October for €1,199.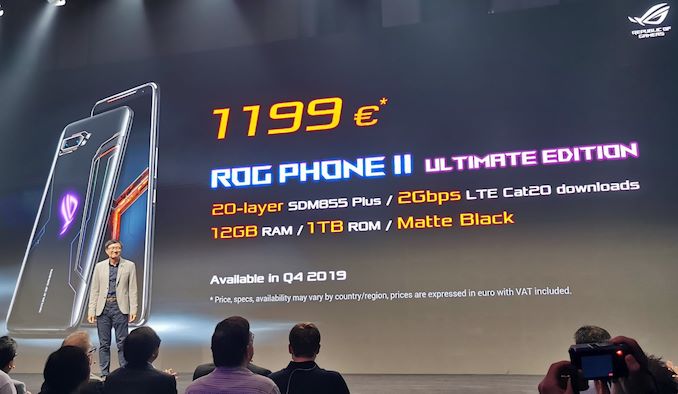 A 512GB storage version, without the 2 Gbps LTE, will start at 899 Euro and will be on sale from September 20th.
Related Reading:
Source: ASUS