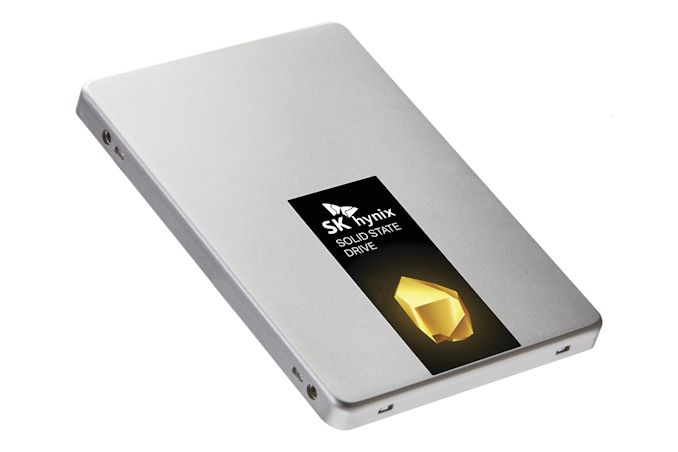 Coming off of the heels of last week's Flash Memory Summit, today a familiar entity is throwing its hat back into the ring for retail SSDs: SK Hynix. This morning the company is announcing a new line of SSDs, the SuperCore series, which will be sold directly at retail. Kicking off the family will be the Gold S31, a 2.5-inch SATA drive with capacities ranging from 250GB to 1TB.
At a high level, the retail SSD market has remained an odd hodge-podge of collection of vendors. Many first party NAND manufacturers, such as Samsung, Intel, and Toshiba, all produce their own drives in-house for the consumer market. And, for a time, this included SK Hynix as well, who produced and sold their Canvas series of drives. However, the drives were never officially released in North America, and while they can still be found on the grey market, SK Hynix's retail ambitions have fallen by the wayside as they've remained more focused on selling raw NAND and OEM drives.
But after essentially being absent from the retail market for the last couple of years, SK Hynix is going to be re-entering it with some new consumer SSDs. Leading off SK Hynix's revised consumer lineup is their Gold S31 SSD. This is a 2.5-inch SATA SSD, which is based on SK Hynix's own NAND and SSD controller.
Unfortunately, SK Hynix isn't going into a lot of detail about the drive here, so we don't know which generation NAND and controller they're using. However there's a very good chance that this is a retail version of one of their recent OEM drives, as there's little need to develop a new drive for the retail market, especially the already-overstuffed market for 2.5-inch SATA drives.
SK Hynix Gold S31 Specifications
Capacity
250 GB
500 GB
1 TB
Form Factors
2.5"
2.5"
2.5"
Controller
SK Hynix "Quartz" (4th Gen SATA Controller)
NAND
SK Hynix 72L TLC NAND
Sequential Read
560 MB/s
Sequential Write
525 MB/s
Endurance
200 TBW
300 TBW
600 TBW
Warranty
Five years
MSRP
$49.99
$77.99
$123.99
What little we do know is that the drives will come in 250GB, 500GB, and 1TB capacities. And with the SATA interface bottlenecking performance, SK Hynix's 560MB/sec read and 525MB/sec write speeds are right up there with pretty much every other major SATA SSD. Meanwhile, not listed in the company's official press release but tucked into the retail listings, these confirm that the drives have DRAM, so the Gold S31 drives appear to be aimed at the mainstream market rather than the budget market and the DRAMless drives that are typically found there.
Moving down the spec list, the retail listings for the drive also confirm that the 1TB model is rated for 600 TB Written. Spreading this out over the drive's 5-year warranty period, we end up with 0.3 drive writes per day, both of which are comparable to arch-rival Samsung's EVO drives.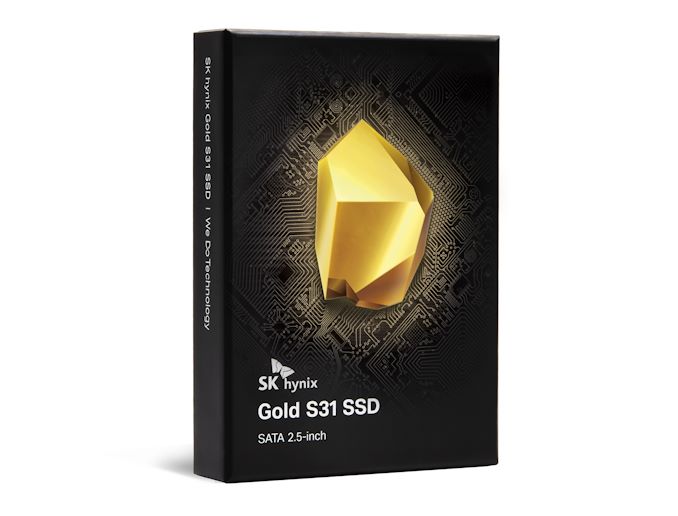 All told, while SK Hynix is reentering the retail market, they are still doing so in a fairly conservative manner. The company is starting things off by selling their drives exclusively in North America through Amazon, with plans to expand into Europe and widen their distribution network next year. The company has also mentioned that they'll have a PCIe drive next year as well, though they aren't offering any further information on that drive at this time.
Finally, taking a look at pricing, all 3 Gold S31 drives are already available on Amazon. With the 250GB drive starting at $50 and reaching $124 for the 1TB drive, SK Hynix has launched the drives at a small premium over other mainstream SATA drives. Ultimately, I suspect the company is looking to get some value for its brand name, but given just how competitive and oversaturated the SATA SSD market is, making a dent in the market without joining the race to the bottom in drive prices is going to be difficult task.
Source: SK Hynix