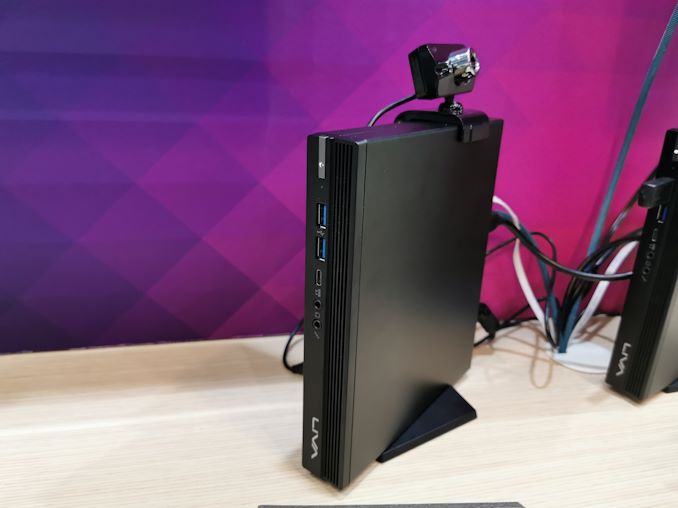 We reported on the SF110-A320 back at CES, where it was a small form factor machine using a 35W AMD APU. ECS had this design at Computex as well, and indicated that it had received a lot of interest due to its compact design from its gaming customers. In order to move forward in this direction, the company plans to release a model with a built in capture card.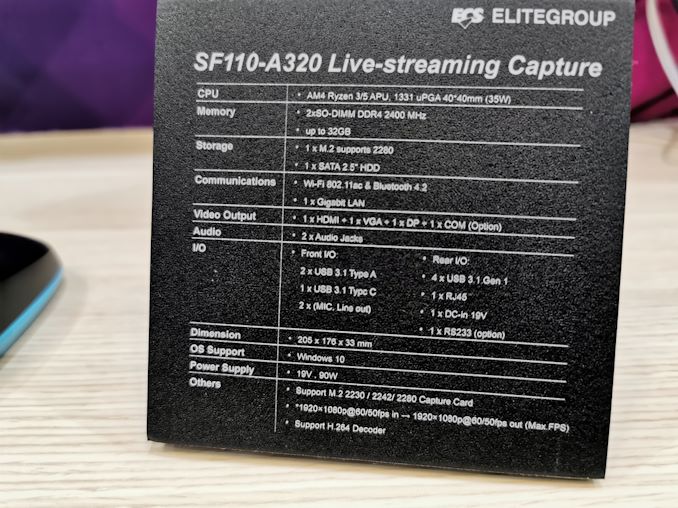 The capture card uses a Yuan based accelerator on an M.2 module, taking PCIe lanes through the M.2 slot and presumably being wired to the video outputs of the design. ECS showed a demo of the system with also a webcam plugged in and the OBS software running. The goal here is to ensure that users do not need to stream from the same system, nor build two big beefy designs in order to enable streaming. The design looks pretty much identical to its SF110-A320 design, perhaps suggesting that when laid horizontally, they could be stacked.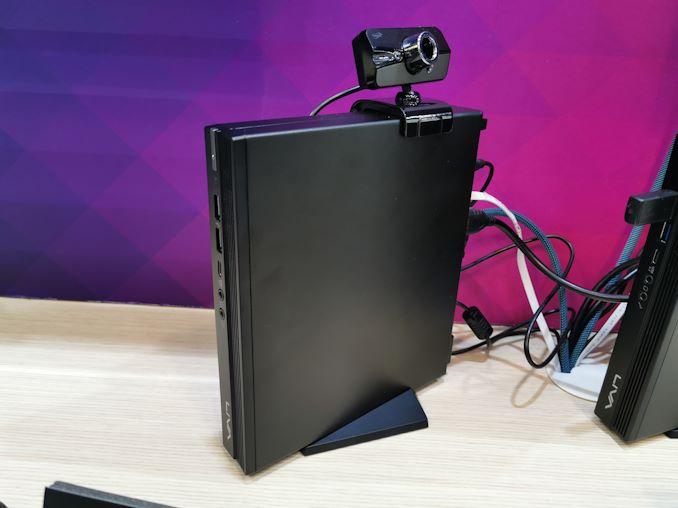 ECS expects to make its SF110-A320 Live-Streaming edition available to its customers soon.
Want to keep up to date with all of our Computex 2019 Coverage?

Laptops

Hardware

Chips
Follow AnandTech's breaking news here!