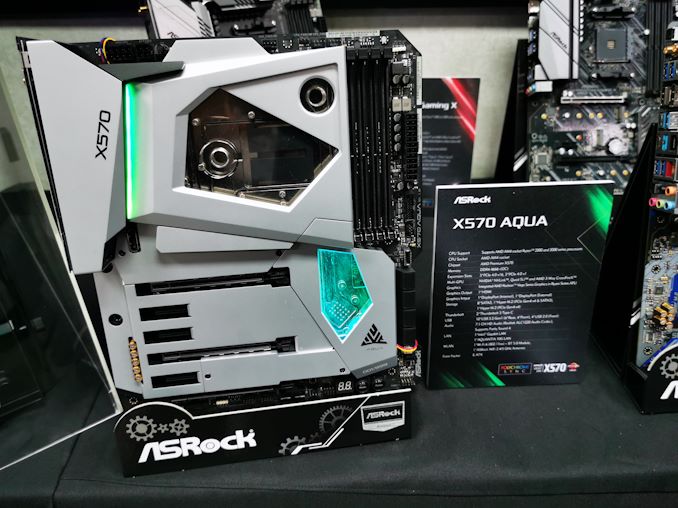 One of the salient points of the next generation Ryzen 3000 CPUs coming next month was the support around PCIe 4.0. As the successor to PCIe 3.0, offering double the bandwidth and a range of other optimizations, the combination of the new technology paired with existing and new AM4 motherboards was always going to generate a bit of an issue with support. AMD, through a Reddit post, and confirmed by our sources at AMD's partners, has clarified the issue.
Moving from PCIe 3.0 to PCIe 4.0 on a motherboard isn't overly difficult. In order to qualify for PCIe 4.0 use, the signaling guidelines for the connecting traces between the CPU and PCIe slots have to be met. If the PCIe 3.0 motherboard was over-engineered in the first place, and supports PCIe 3.0 very well, there is every chance that those same connecting traces can carry a PCIe 4.0 signal without any issue. The problem becomes when some motherboards can succeed in PCIe 4.0, whereas others cannot because they can only barely support PCIe 3.0.
Before the launch of Ryzen 3000, many users (ourselves included) had speculated about PCIe 4.0 support on older motherboards, such as X470, X370, and the cheaper chipset variations. For those users who had bought into this market with a nice expensive motherboard, it was expected that these models were designed rigorously enough to also support PCIe 4.0. We have even seen some GIGABYTE motherboards already provide the option in the BIOS to support PCIe 4.0. However, AMD has nixed that idea, and those BIOS options will be reversed.
The only motherboards that will support PCIe 4.0 in the future will be the 500-series chipset, which is currently only the X570 range, although the B550 line-up is expected to come later this year. These chipsets are qualified for PCIe 4.0, but older chipsets will not be. AMD doesn't want to create confusion in the market based on motherboard quality, where some users might be able to have it and others might not.
The exact quote comes from Robert Hallock, one of the Ryzen product managers at AMD, in a post on Reddit:
"Pre-X570 boards will not support PCIe Gen 4. There's no guarantee that older motherboards can reliably run the more stringent signaling requirements of Gen4, and we simply cannot have a mix of "yes, no, maybe" in the market for all the older motherboards. The potential for confusion is too high. When final BIOSes are released for 3rd Gen Ryzen (AGESA 1000+), Gen4 will not be an option anymore. We wish we could've enabled this backwards, but the risk is too great."
This means that in this instance, the recommendation becomes that if a user wants full access to PCIe 4.0, they will have to purchase an X570 motherboard. All Ryzen 3000 CPUs are likely to still run in X470 and X370 motherboards with a BIOS update, but because PCIe is backwards compatible, these CPUs will run in PCIe 3.0 mode.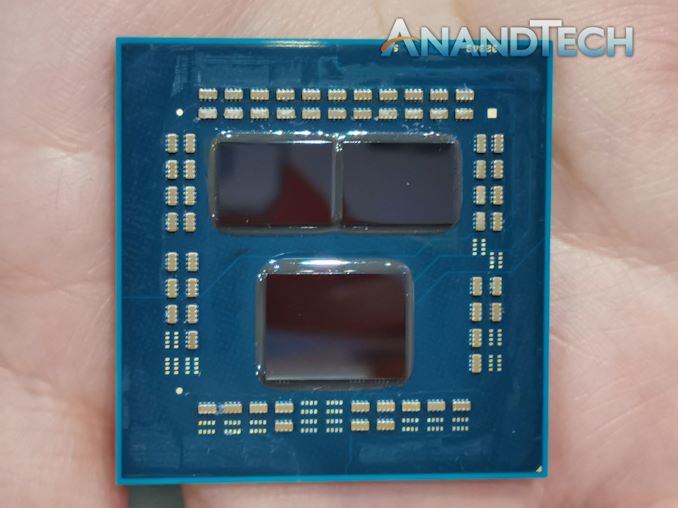 To be honest, there are two ways to take this news. Sure, it's a kick in the craw for anyone who invested in a high-end X370 or X470 motherboard. However the flip side of this is that there are not going to be many PCIe 4.0 devices on the market through 2019. We will see AMD's Navi GPUs which are expected to replace the Polaris mid-range product stack, so if you already have a high-end GPU, it's not going to bother you too much. For the PCIe 4.0 SSDs, we expect a couple of them to launch but these are the Phison E16 designs which run at 8W TDP and will likely command a high premium with an 8W TDP too – it might be best to wait until 2020 when dedicated PCIe 4.0 controllers come to the market.
I'll be honest, it does make our job a bit easier. I contemplated having a news post where we kept track of all the 300-series and 400-series motherboards that support PCIe 4.0, but that suddenly got a lot simpler: if you want PCIe 4.0 on AMD in 2019, get a 500-series motherboard.
Want to keep up to date with all of our Computex 2019 Coverage?

Laptops

Hardware

Chips
Follow AnandTech's breaking news here!
Source: Reddit