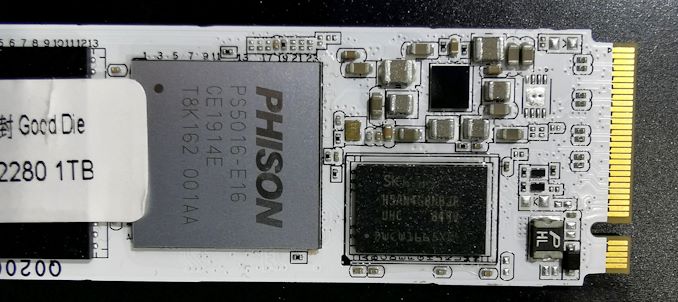 There were a number of PCIe 4.0 SSDs on the Computex show floor this year, mostly using the Phison reference design. Galax still used the turnkeys solution, but applied its own unique touch to the design. The PCB is white.
Galax, which is a brand of Palit, implements its own unique design ID to all the products it produces: namely GPUs. A good number of its product line go for super high end cooling solutions, but from time to time the company branches out into other products, such as memory or storage. In this case it appears that Galax is one of the primary partners with Phison to bring PCIe 4.0 SSDs to the market using the Phison E16 controller.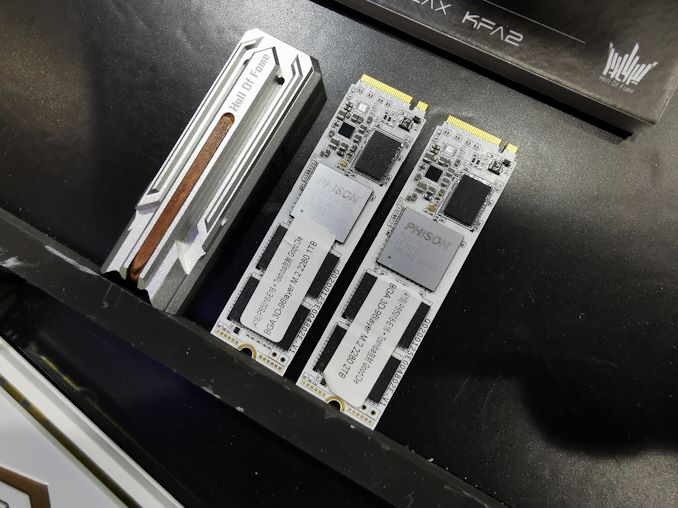 However, as many of Galax's GPUs are white, so will be the M.2 SSDs. To be honest, it was a refreshing change from the other vendors just using a plain reference design. However, that realization was short lived – the drive is rated for 8W TDP, which means it requires cooling. Galax has a white cooler with a heatpipe for its M.2 SSD.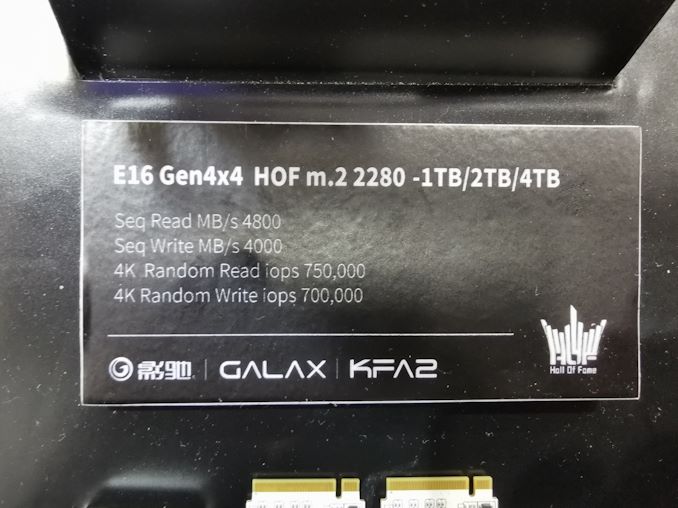 The drive is rated to ~4.8GB/s read and write, which is actually limited by the controller, not the NAND, and we expect to see faster drives next year when most of the SSD controller companies come out with newer designs.
Want to keep up to date with all of our Computex 2019 Coverage?

Laptops

Hardware

Chips
Follow AnandTech's breaking news here!