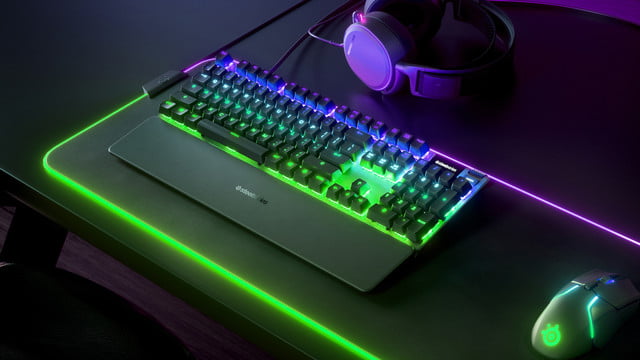 During Computex 2019, SteelSeries announced two new keyboards with a new switch type and a newly designed switch concept. Both the SteelSeries Apex Pro and Apex Pro TKL feature its new mechanical switch with a fully adjustable actuation point which it is calling OmniPoint.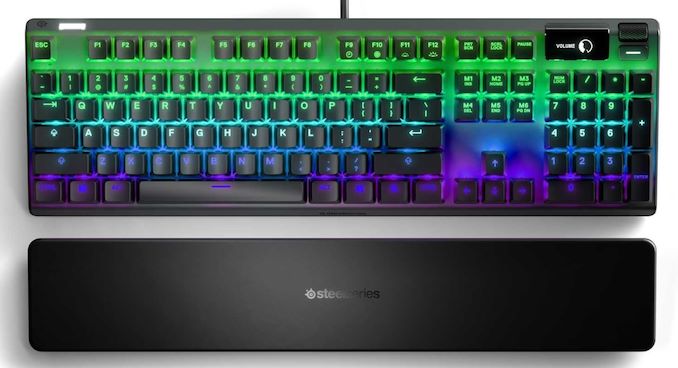 SteelSeries Apex Pro
The new SteelSeries OmniPoint switches are designed to allow gamers to set the actuation point of the switch giving them full control over the switch. Using magnetic sensors, the keys can be adjusted to the exact user preference. This means that both the Apex Pro and the smaller Apex Pro TKL can be adjusted for gaming, or set for productivity tasks such as word processing. With the magnetic sensors, it Steelseries promises that the OmniPoint switches are faster in response time than conventional switches. Users can set the OmniPoint switches to an actuation point of between 0.4 mm for super fast response in fast-paced games and 3.6 mm for more general users. Both models include RGB LED lighting and are constructed from an aluminum frame.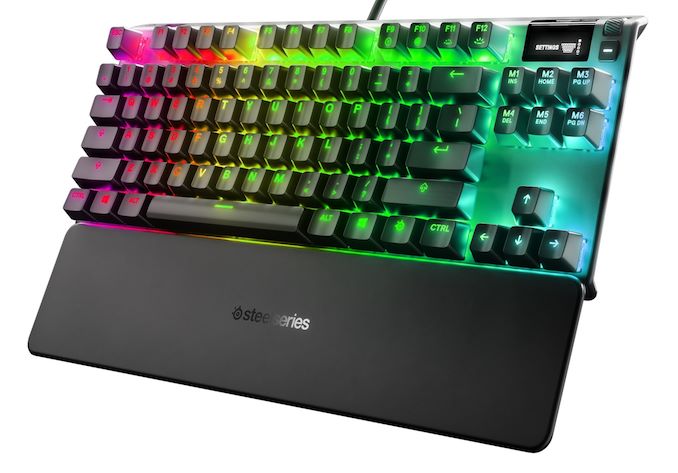 SteelSeries Apex Pro TKL
Also featured on the SteelSeries Apex Pro and Apex Pro TKL is an OLED smart display. This allows users to receive instant notifications in games such as CS: GO and DOTA 2, as well as applications such as Spotify, and Discord. Users can customize the screen within the bundled SteelSeries Engine software, but this isn't a requirement for users to adjust the actuation point on the OmniPoint switches.
The SteelSeries Apex Pro will be available for an MSRP of $200, with the smaller Apex Pro TKL retailing for around $180. Both models will launch on June 11th in the USA, while the European and Asian markets aren't expected to see them launch until the fall.
Want to keep up to date with all of our Computex 2019 Coverage?

Laptops

Hardware

Chips
Follow AnandTech's breaking news here!
Source: SteelSeries