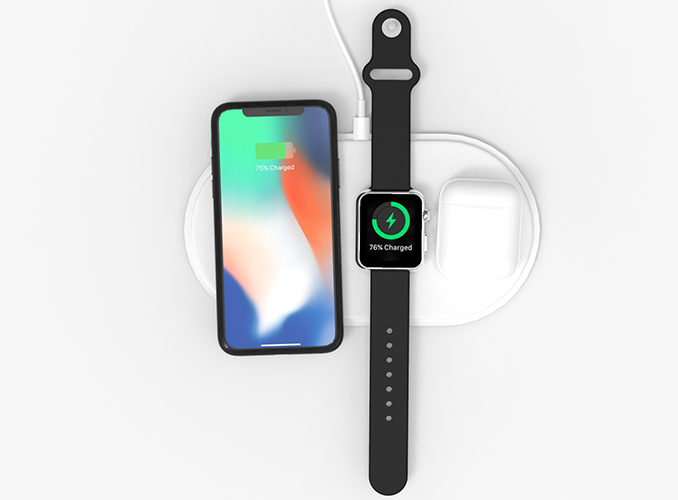 When Apple cancelled its AirPower wireless charging mat earlier this year, many users of the company's latest devices got upset, yet spawned a number of third-party options that offer similar functionality. One of such products is the AirUnleashed wireless charging mat that looks like Apple's AirPower and can charge up to three Qi devices simultaneously. There is a catch, of course.
Unlike Apple's AirPower (which reportedly used up to 32 overlapping charging coils), the AirUnleashed relies only on three coils that can deliver up to 15.3 W of power to three devices: an iPhone, an Apple Watch, and an Airpods headset. Many overlapping coils enabled Apple to build a wireless charging mat that could charge up to three gadgets simultaneously wherever they are placed on its surface. By contrast, the AirUnleashed requires Apple Watch to be placed on a designated location.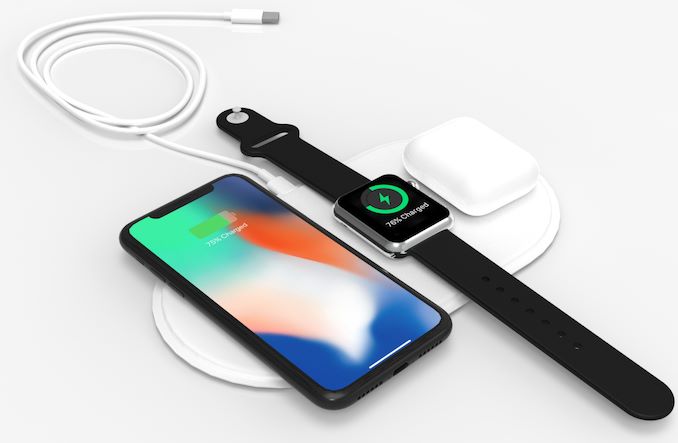 The manufacturer of the wireless charging mat, which is also called AirUnleashed, says that the device works like a regular wireless charger: the mat stops charging devices when they are full. Meanwhile the mat requires at least a QC 2.0-compatible charger, so it is not compatible with Apple's default 5W iPhone adapter and needs an iPad adapter.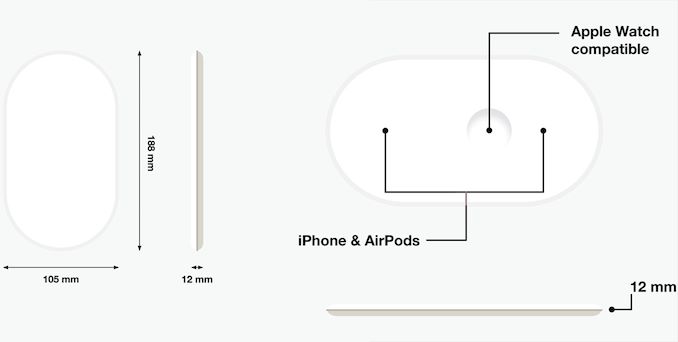 As for physical characteristics, the AirUnleashed measures 188×105×12 mm and has a white leather finish.
The AirUnleashed is currently available directly from the company for $99.
Related Reading
Source: AirUnleashed