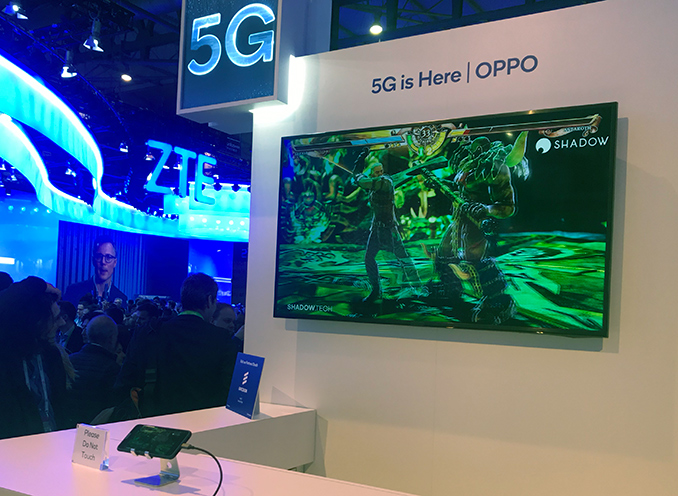 One theme of the Mobile World Congress trade show is for companies to show off their future 5G products - or at least a prototype with a 5G sticker on it. Oppo is the latest company we've seen that is demonstrating a prototype of its upcoming 5G smartphone. As with almost all the other devices we've seen, it is based on Qualcomm's Snapdragon 855 SoC and X50 modem and is expected to hit the market later this year.
As with some of the other demos, it was a hands-off affair with only the ability to look at the device. Oppo's first 5G smartphone seems like it has a large display with a small notch. On its back side, the device has a camera with a depth sensor and a LED flash. When it comes to physical interfaces, the unit has a USB Type-C port, and a 3.5-mm audio jack.

Since the product is still being finalized, Oppo is not disclosing its final specifications, and any features observed might change. This obviously makes looking at this prototype a bit null and void, but since it only seems to be high-end smartphones with 5G, we would expect it to feature appropriate characteristics: loads of DRAM, plenty of fast NAND flash storage, advanced Wi-Fi/Bluetooth, etc.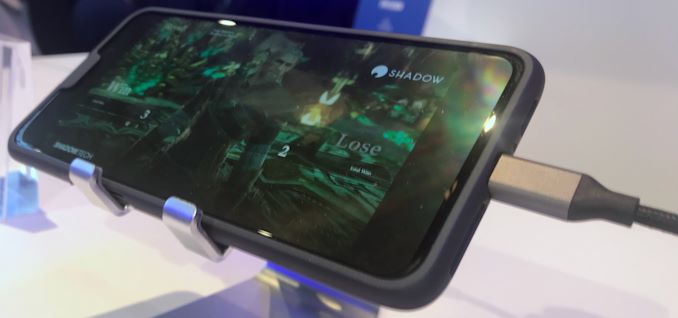 At this point the prototype is already good enough to render 3D video games and stream them to a TV at MWC 2019, so the heavy lifting part of integrating a high-end SoC into a handset has been done . Right now, the company is working on aesthetic details (which is why it is not showing the design ID) and other important parts of the project.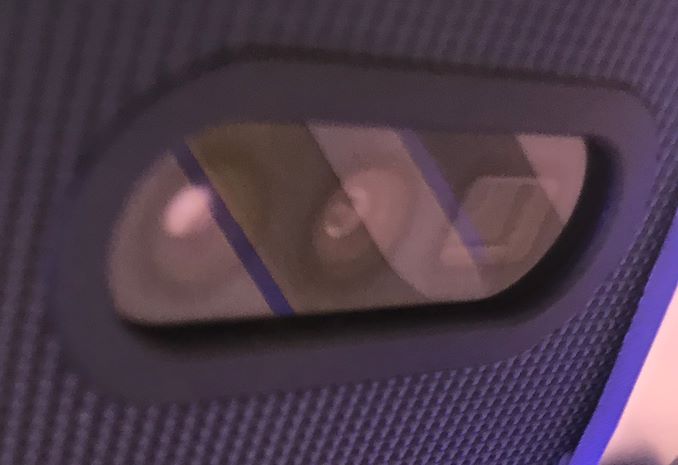 We expect Oppo to disclose details about pricing and availability of its 5G smartphone in the coming months.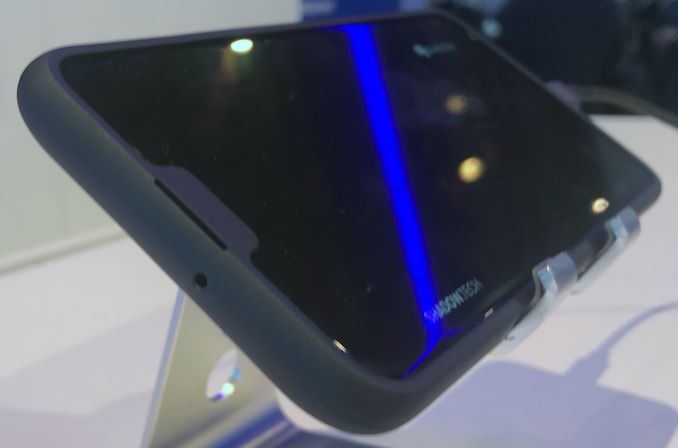 Related Reading:
Source: Oppo