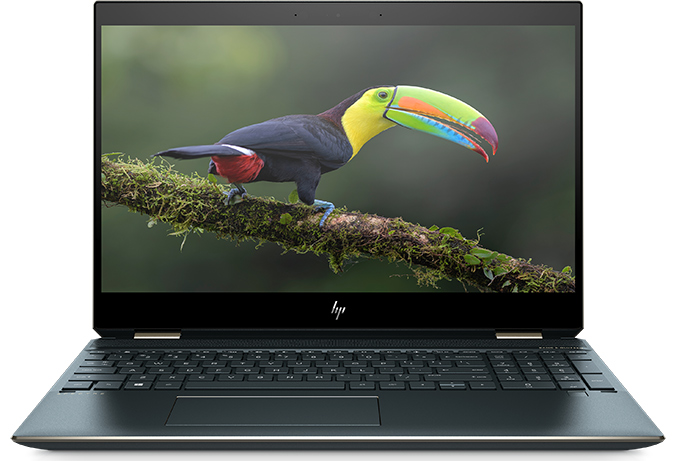 HP plans to release a revamped version of its current-generation Spectre x360 15 convertible laptop with a 15.6-inch AMOLED display this year, the company has revealed ahead of CES. The inclusion of an OLED display makes this a very notable occurrence, as the the laptop will be the latest and largest of a small handful of devices released over the past few years to get such a display.
It goes without saying that the display is among the key hardware components in any laptop, and plays a significant part in determining the overall experience with the device. By using an AMOLED panel instead of a traditional high-quality IPS-based one, HP's top-of-the-range Spectre x360 15 will be able to offer very bright and accurate colors (covers 100% of the DCI-P3 color space), a very high contrast ratio (100,000:1), wide horizontal viewing angles, deep blacks, fast response time (think 0.1 ms) as well as everything good that the AMOLED technology is known for. The catch, of course, is that OLED traditionally comes with some downsides as well (e.g., off-axis color shifting, ghosting, burn-in, etc.), but it remains to be seen how this will play out for the Spectre x360 15.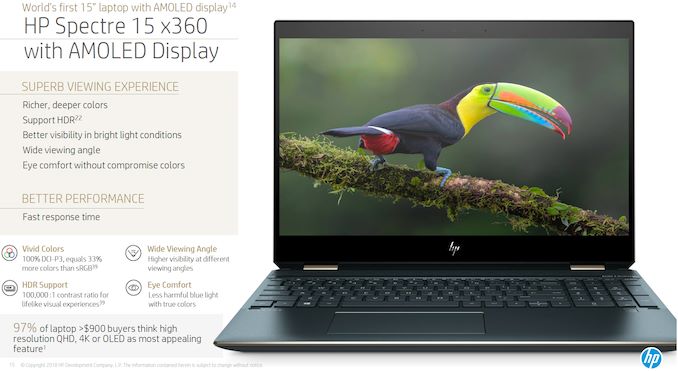 HP says that the display will support HDR, but does not specify whether it means HDR10 or Dolby Vision spec. The company also isn't disclosing the resolution of the screen it plans to use, so it remains to be seen whether it has managed to procure an Ultra-HD (3840×2160) panel, had to stick to a QHD (2560×1440) one, or used something more custom. The only thing we do know is that the laptop with an AMOLED monitor has the same bezels as the machine with an IPS LCD, which is logical as both screens feature the same 15.6-inch diagonal size (see photos of AMOLED and IPS versions below).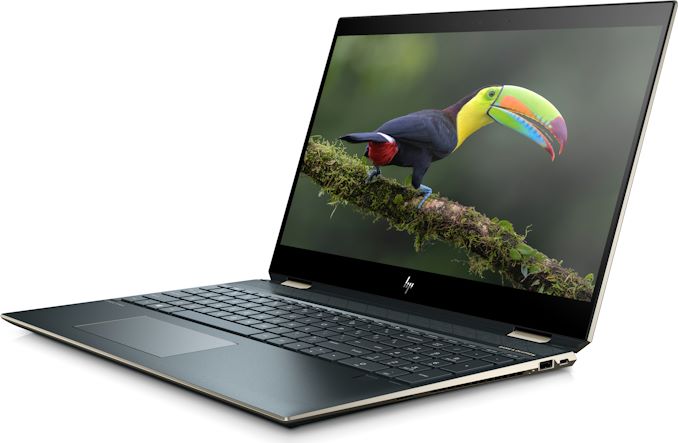 Featuring an ultra-thin chassis with golden accents and powered by Intel's quad-core Whiske Lake-U processors as well as NVIDIA's discrete GeForce GTX GPUs, current-gen HP's Spectre x360 15 convertible laptops are already ranked among the top-performing thin-and-light 15.6-inch notebooks. By adding an AMOLED screen to the stylish enclosure with high-performance components, HP makes its flagship 15.6-inch laptop somewhat more impressive, but only a practical analysis of the product will reveal how good (or bad) HP's AMOLED display actually is.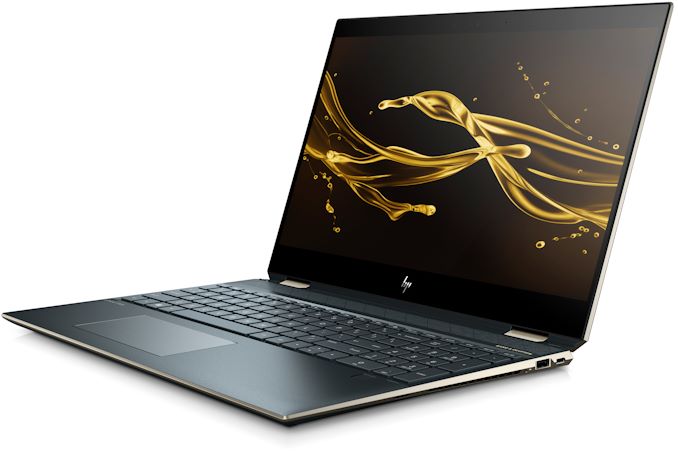 HP plans to start selling its AMOLED display-equipped Spectre x360 15 this March. The company says that it will disclose exact specifications and prices closer to the actual launch, but it is reasonable to expect that AMOLED-equipped SKUs will come at a premium, and will likely be exclusively paired with other high-end components (CPU, GPU, SSD, Wi-Fi) to match.
HP is not the first company to use an OLED-type screen with mobile PCs. Lenovo launched ThinkPad X1 Yoga with an OLED monitor three years ago and we reviewed one back then. We did notice off-axis color shifting and ghosting on that display and Lenovo has not offered OLED-based mobile PCs since then. Obviously, technologies always evolve, so it will be interesting to see if and how HP's 15.6-inch AMOLED display has improved on matters since then.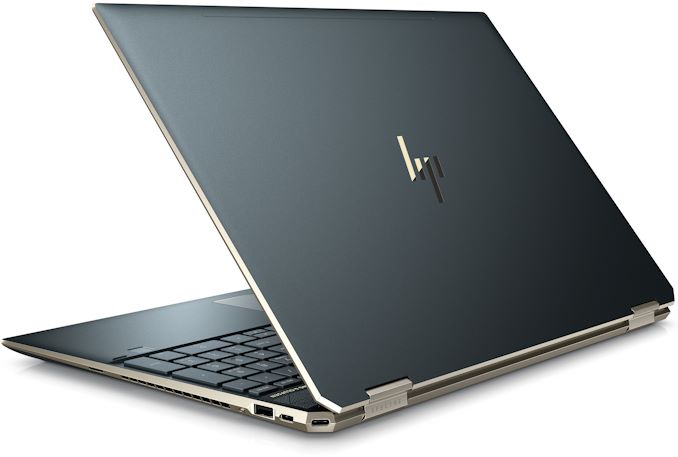 Related Reading:
Source: HP