Battlefield 1 (DX11)
Battlefield 1 returns from the 2017 benchmark suite, the 2017 benchmark suite with a bang as DICE brought gamers the long-awaited AAA World War 1 shooter a little over a year ago. With detailed maps, environmental effects, and pacy combat, Battlefield 1 provides a generally well-optimized yet demanding graphics workload. The next Battlefield game from DICE, Battlefield V, completes the nostalgia circuit with a return to World War 2, but more importantly for us, is one of the flagship titles for GeForce RTX real time ray tracing, although at this time its realtime raytracing isn't ready to be used as a generalizable benchmark.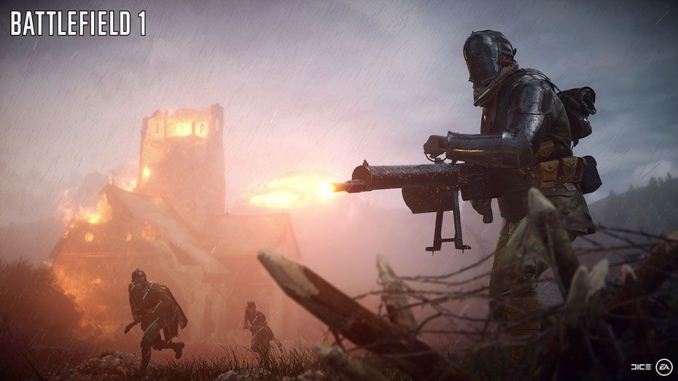 We use the Ultra preset is used with no alterations. As these benchmarks are from single player mode, our rule of thumb with multiplayer performance still applies: multiplayer framerates generally dip to half our single player framerates. Battlefield 1 also supports HDR (HDR10, Dolby Vision).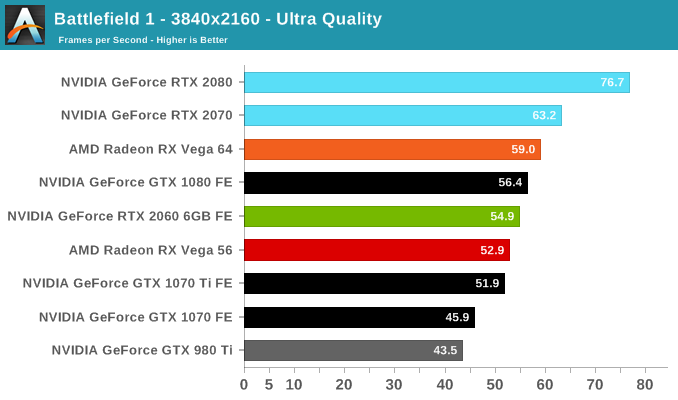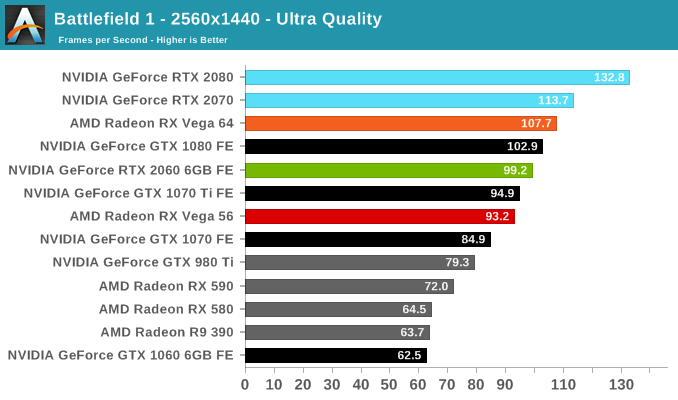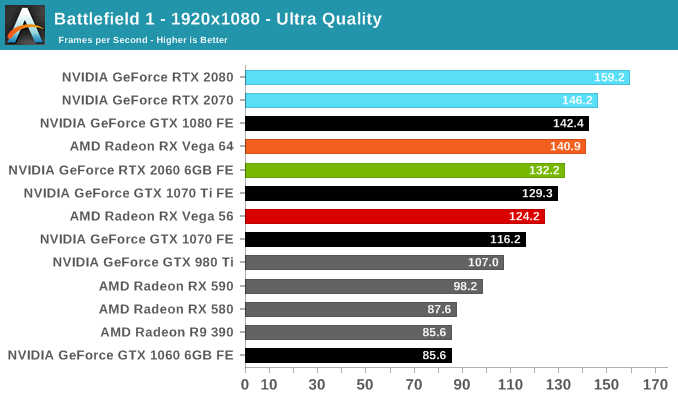 Battlefield 1 has made the rounds for some time, and after the optimizations over the years both manufacturers generally enjoy solid performance across the board. The RTX 2060 (6GB) is no exception and fares well, splitting the difference between the GTX 1070 Ti and GTX 1080. This also means it opens a lead on the RX Vega 56.