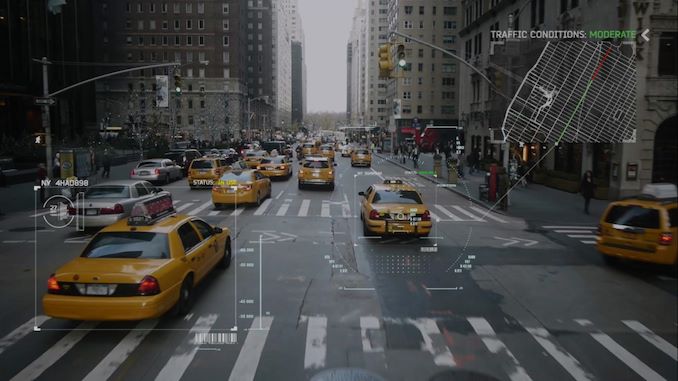 Intel on Wednesday introduced a new series of computer vision accelerators powered by a combination of Movidius chips and Arria FPGAs. Dubbed the Vision Accelerator Design series, the new devices are designed to simplify the development and manufacturing of devices featuring computer vision. The vision accelerators will be available to select customers of Intel.
While Intel is not publicly announcing specific SKUs, the accelerators will be available with either Intel's Movidius VPUs or their Arria 10 FPGAs, and will come in PCIe, mini PCIe, and M.2 form factors. The Movidius-based devices are primarily intended for edge devices – think cameras, low-power servers, and the like – while the Arria 10 devices are higher power and meant for what Intel is dubbing "edge servers". Being based on Intel's existing hardware, there aren't any groundbreaking new features here, so each version of the accelerator is meant to play into that chip's natural strengths, be it the high efficiency of the VPU in very specific workloads, or the greater flexibility of the FPGA.
Overall then, the accelerators have the same features as standalone chips, including in line processing, multistream aggregation, and a set of deep inference and sensor processing acceleration to edge devices. The products can be programmed using Intel's Open Visual Inference & Neural Network Optimization (OpenVINO) toolkit.
By offering vision accelerators in add-in-card form-factors, Intel is looking to simplify the design of products (e.g., cameras, servers, NVRs, etc.) that use these devices, and enable seamless upgrades when higher-performing accelerators become available.
Dell, Honeywell, and QNAP will be Intel's first customers to use the reference vision accelerator cards, but they do not disclose exact details. Based on comments from the said companies, Dell and Honewell intend to offer edge computing solutions powered by Intel's cards.
Meanwhile, this marks the latest product to come out of Intel using their Movidius VPUs. Last year Intel released its Movidius Neural Compute USB stick, so this would seem to be the next step by moving those VPUs on to an internal card.
Related Reading:
Source: Intel