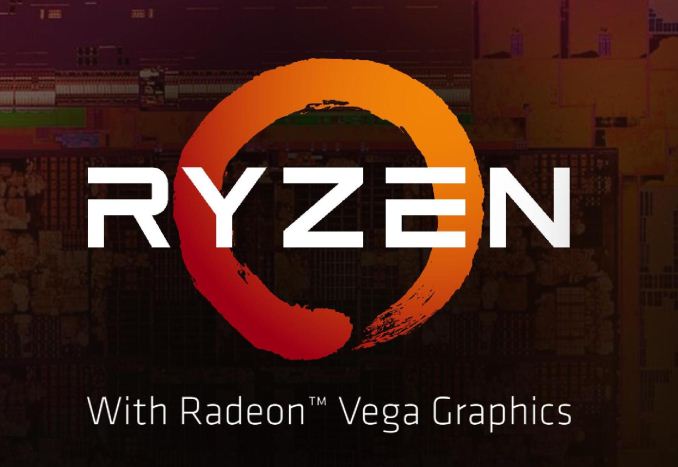 AMD has quietly added two new APUs into its lineup of products. Based on AMD's existing Raven Ridge silicon, the new Ryzen 7 2800H and Ryzen 5 2600H chips with integrated Radeon graphics consume up to 45 W and are aimed at high-performance laptops.
AMD's Ryzen 5 2600H and Ryzen 7 2800H APUs pack four Zen cores with SMT enable, and run at 3.2 and 3.3 GHz base frequency (respectively). Meanwhile graphics is provided by the integrated Radeon RX Vega 8 or Vega 11 iGPU. The new APUs clock their general-purpose cores significantly higher (1 GHz+) when compared to AMD's lower-power Ryzen 5 2500U and Ryzen 7 2700U APUs that were introduced last year, but at the cost of a 3x higher TDP. Meanwhile, the new chips feature exactly the same integrated graphics, featuring 512 or 704 stream processors and clocked at 1.1 GHz and 1.3 GHz.
AMD's latest H-series APUs use with a 45 W default TDP can be configured down or up to support 35 W or 54 W TDPs, giving AMD's customers a range of options for balancing performance with energy efficiency. As for form-factors, the Ryzen 5 2600H and Ryzen 7 2800H chips use the FP5 packaging, the same as used by other mobile processors from AMD. One thing to keep in mind is that since the new APUs are considerably more power hungry than their U-series counterparts, laptop makers will still have to install them into an appropriate chassis.
AMD Ryzen 2000 H-Series APUs
Ryzen 5
2600H
Vega 8
Ryzen 7
2800H
Vega 11
Cores
4 / 8
Base CPU Freq
3.2 GHz
3.3 GHz
Turbo CPU Freq
3.6 GHz
3.8 GHz
TDP @ Base
45 W
cTDP
35 - 54 W
L2 Cache
512 KB/core
L3 Cache
4 MB
Graphics
Vega 8
Vega 11
Compute Units
8 CUs
11 CUs
Streaming Processors
512 SPs
704 SPs
Turbo GPU Freq
1100 MHz
1300 MHz
DRAM Support
DDR4-3200 Dual Channel
OPN PIB
-
-
OPN Tray
YM2600C3T4MFB
YM2800C3T4MFB
Price
?
?
AMD has not issued any press releases on the matter, but simply added the new APUs into its list of its products. Therefore, we do not have any official information concerning pricing and availability of new processors at hand. In the meantime, we do know that Lenovo has listed AMD's H-series mobile APUs already, so expect the company to offer laptops powered by such processors in the coming months.
Related Reading:
Source: AMD