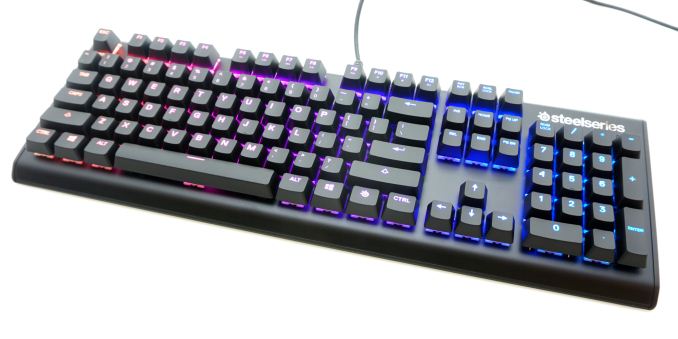 Mechanical keyboards may be a relative new market trend but they definitely are not a new technology. Actually, most of the first PC keyboards back in the 70's and 80's were mechanical. Their use dwindled after the introduction of electronic keyboards because of their much lower cost. Electronic keyboards served their purpose for decades and had their part in lowering the overall price of a PC to make it affordable by the masses, yet early-day enthusiasts and professionals never forgot how much better the feeling of a mechanical keyboard was.
This style of keyboard was reintroduced into the consumer market almost a decade ago, after several patents expired and the overall production cost of mechanical switches was lowered, allowing the design and creation of affordable products once more. As the cost of a mechanical keyboard still was many times that of a common electronic keyboard, their market growth was slow, yet steady. The market kept growing and ever more manufacturers introduced new products. Nowadays there are dozens upon dozens of mechanical keyboards available, for every user and budget.
SteelSeries is one of the most renowned manufacturers of advanced PC peripherals, including several mechanical keyboards. Recently, the company introduced not only new keyboards but also new mechanical switches of their own design, the QX1 and the QX2. In this review, we are having a look at one of their most impressive mechanical keyboards, the Apex M750, which also gives us the chance to test their new QX2 switches.
Packaging and bundle
We received the SteelSeries Apex M750 Mechanical Keyboard in a well-designed, strong cardboard box. A vibrant image of the keyboard dominates the front side of the box, surrounded by abstract shapes and very succinct information about the main features of the keyboard. Detailed information is printed on the sides and the rear of the box. The box is very sturdy, offering ample shipping protection to the keyboard.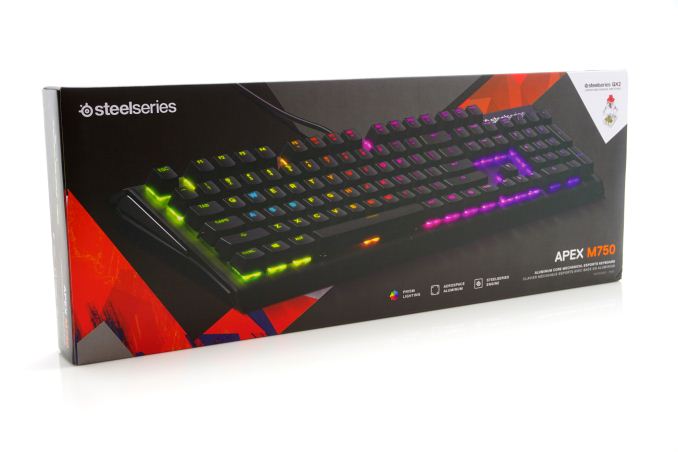 Inside the box, we only found a simple manual and two rubber feet for the keyboard. There are no keycap pullers or other accessories and the software has to be downloaded from the manufacturer's website.