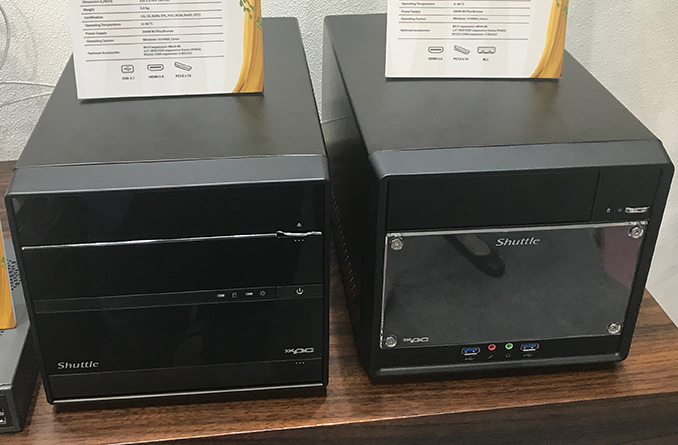 Shuttle is largely considered to be the father of the modern barebones mini PC market, as the company was the first to mass produce such products in the early 2000s. Nowadays Shuttle has numerous rivals and its positions are not as strong as they used to be. Meanwhile Shuttle is gradually recovering ground by developing competitive products aimed at performance-demanding users. At Computex, the company demonstrated a lineup of new barebones mini PCs for Intel's Coffee Lake processors.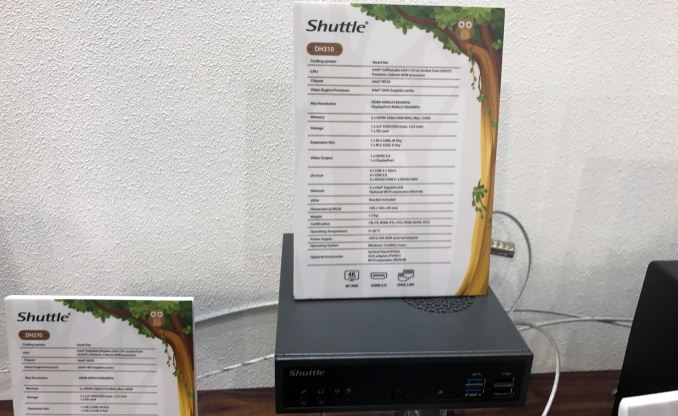 Shuttle's lineup of Coffee Lake-powered PCs demonstrated at Computex consisted of four systems: two smaller and thinner computers that are designed for CPUs with mainstream TDP, as well as two more traditional XPC Cubes for PCs with expansion capabilities. The systems are based on Intel's H310 and H370 chipsets, so they are not intended for enthusiasts who would like to overclock their CPUs. Though as SFF PCs are not generally designed for overclocking to begin with, using the H370 is hardly a downside for a compact system.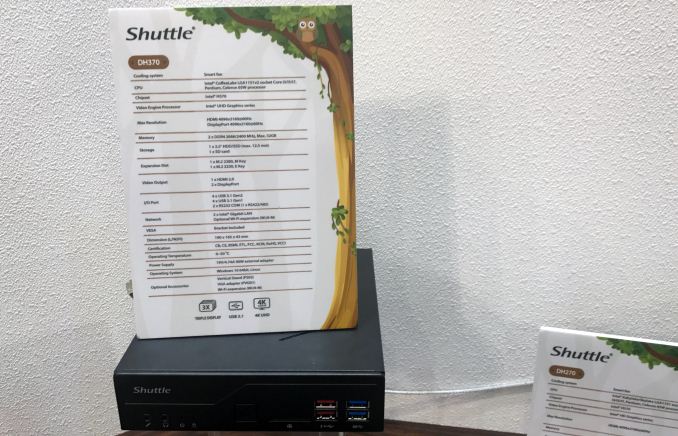 The ultra-compact XPC slim DH310 and DH370 barebones come in a chassis measuring 190×165×43 mm and support Intel's 65W LGA1151 v2 processors, up to 32 GB of DDR4-2666 memory (two SO-DIMMs), an M.2-2280 SSD, and a 2.5-inch/12.5-mm SSD. Both systems rely on custom motherboards that cannot be upgraded, but which are key to how Shuttle is able to make the PCs so miniature. I/O capabilities of the systems are pretty regular: two GbE ports (driven by Intel controllers), an optional 802.11ac Wi-Fi, an SD card reader, four USB 3.1 Gen 1 headers, four USB 3.1 Gen 2 connectors, two DisplayPort 1.2, and one HDMI 2.0 output, and so on. As for power. the UCFF barebones are outfitted with 90 W PSUs.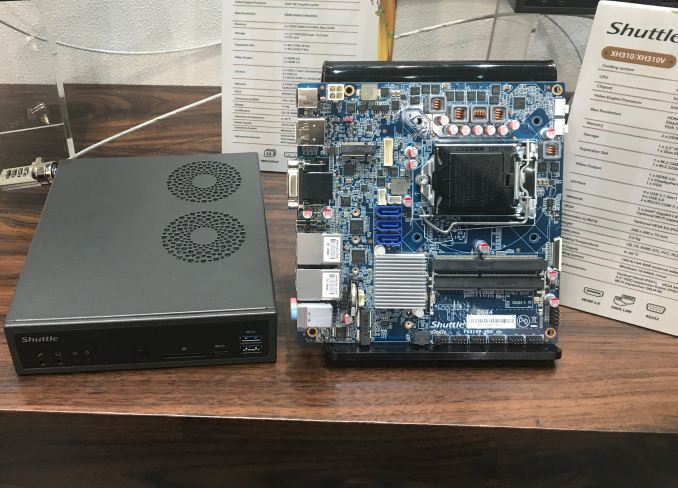 Meanwhile The not-so-small Shuttle XPC cube SH310R4 and the SH370R6 measure 332×216×198 mm and support Intel's 95W Coffee Lake processors. These machines can accommodate two or four DDR4-2666 DIMMs (32 or 64 GB in total), a PCIe 3.0 x16 graphics card, a 5.25-inch ODD, two 3.5-inch HDDs or SSDs, an M.2-2280 SSD, and a PCIe 3.0 x4 add-on card. As for I/O capabilities, these systems feature one GbE port, an optional M.2-2230 Wi-Fi module, 12 USB headers (USB 2.0, USB 3.0, USB 3.1), 5.1-channel audio, two DisplayPort 1.2, one HDMI 2.0 outputs, and so on. The Coffee Lake-based Shuttle XPC barebones come equipped with 300 W PSUs, so they can easily handle not only six-core processors but also higher-end graphics cards as well as fast power-hungry SSDs.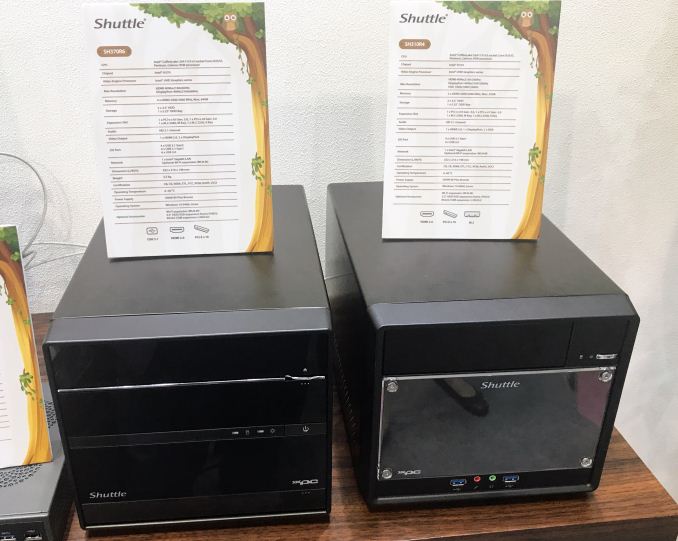 Shuttle's upcoming XPC slim and XPC cube PCs featuring Intel's 300-series chipsets are not yet listed on the company's web site, so it is hard to say when they are set to hit the market. It is safe to assume that Shuttle will make its Coffee Lake-powered barebones available this year and will most likely try to start selling them during the back-to-school season, though this has yet to be confirmed.
Want to keep up to date with all of our Computex 2018 Coverage?

Laptops

Hardware

Chips
Follow AnandTech's breaking news here!