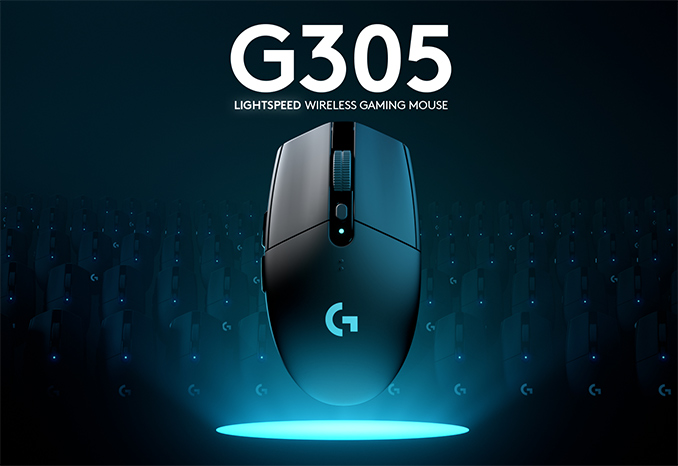 Logitech this week introduced its new entry-level gaming mouse that uses its proprietary Lightspeed wireless interconnection technology as well as its latest HERO sensor. The Logitech G305 mouse uses a proven ambidextrous form-factor but does not offer features like adjustable weight or RGB lighting.
The G305 is Logitech's second mouse to feature the company's latest HERO (high efficiency rated optical) sensor with 12,000 DPI sensitivity, up to 400 inches per second detection speed, and up to 40G acceleration. In addition, the mouse uses the proprietary Lightspeed wireless interconnection technology that allegedly cuts the input lag by improving the internal architecture, reducing the polling rate of wireless receivers to 1 ms, rising signal strength, applying a proprietary frequency hopping mechanism that uses the strongest interference-free channel, and optimizing software.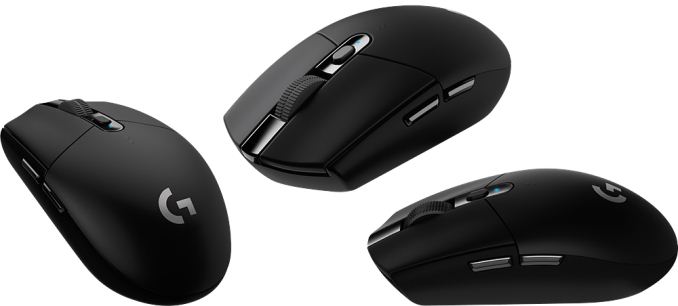 One of the advantages of Logitech's HERO sensor (and to a degree Lightspeed technology) is a very long battery life. The manufacturer promises that the G305 mouse can last for 250 hours on one AA battery and up to nine months when its polling rate is reduced to 8 ms.
The Logitech G305 is outfitted with six programmable buttons, in line with other entry-level gaming mice. As for weight, it weighs only 99 grams, which some gamers might find too light, but which becomes an advantage when the mouse is used when travelling.
Logitech's G305 Lightspeed wireless gaming mouse will be available in black and white later this month for a suggested retail price of $59.99. This price is a little bit lower when compared to Logitech's G603 mouse featuring the HERO sensor as well as the Lightspeed technology ($69.99), but which is more expensive than the price of Logitech's G502 (starts at $49.99) that has a previous-gen 12,000 DPI sensor, adjustable weight, 11 programmable buttons, and RGB lighting.
Related Reading
Source: Logitech