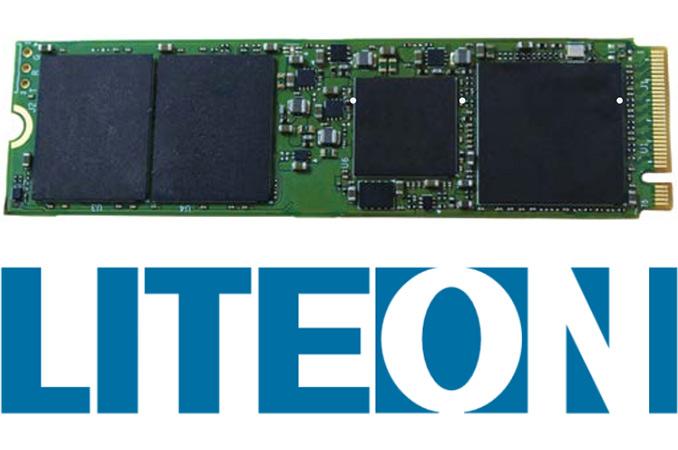 Lite-On has quietly added its new high-end CA3 M.2 NVMe SSDs to its lineup. The new drives are based on Toshiba's 3D TLC NAND memory, a Marvell controller, and are the fastest SSDs made by Lite-On to date. The company will sell the CA3 NVMe M.2 drives primarily to OEMs and PC makers, whereas consumers will have to wait until Plextor releases its M9Pe products.
These new M.2 drives will use a Marvell controller featuring three Cortex R5 cores, 8 NAND channels with 4 CE per channel (32 targets in total) and supports Marvell's third-gen ECC technology based on the LDPC algorithm. The Marvell 88SS1093/92 controllers are among the highest-performing consumer SSD controllers to date, so Lite-On's choice for its high-end CA3 drives was obvious. Speaking of performance, the manufacturer promises up to 2900 MB/s sequential read speed and around 1200-1700 MB/s sequential write speed for the higher-end models when pSLC cache is used (the company separately mentions TLC write speed, see the table below for details). As for random performance, we are dealing with drives capable of up to 380K/260K read/write IOPS (1 TB version, others are slower). The power consumption of the new Lite-On drives will be up to 8 W, which means a fairly high heat dissipation and may not be suitable for mobile devices.
Specifications of Lite-On CA3 NVMe SSDs
256 GB
512 GB
1 TB
Model
CA3-8D256
CA3-8D512
CA3-8D1T
Form Factor
M.2-2280
Controller
Marvell 88SS1093
NAND
Toshiba's 3D TLC NAND, 64-layers, 256 Gb
Interface
PCIe 3.0 x4
Protocol
NVMe 1.2
DRAM
Yes, capacity unknown
Sequential Read
2100 MB/s
2900 MB/s
Sequential Write pSLC
600 MB/s
1200 MB/s
1700 MB/s
Sequential Write TLC
200 MB/s
400 MB/s
800 MB/s
4KB Random Read (QD32)
150K IOPS
260K IOPS
380K IOPS
4KB Random Write (QD32)
150K IOPS
260K IOPS
260K IOPS
MTBF
1.5 million hours
Launch Date
Q4 2017
The Lite-On CA3 SSDs are rated for 1.5 million hours MTBF and come with a three-year warranty. For many retail drives, such ratings and warranty are considered low, but for OEMs they are standard. Since Lite-On traditionally sells its SSDs primarily to various PC makers (so they are not easy to find in retail), the company does not formally announce MSRPs of its products.
Even though the new Lite-On CA3 drives are not going to be widely available in retail, the release means that these are among the first third-party SSDs based on Toshiba's 64-layer 256 Gb 3D TLC NAND flash memory and are among the first third-party drives to use it, which indicates that the manufacturer has started to supply its partners (and we expect other makers of SSDs to follow with such NAND). Originally, Toshiba did say that the 256 Gb 3D TLC ICs were SSD-grade, and it had to use them instead of 512 Gb 3D TLC ICs to ensure maximum parallelism and high performance for its own SSDs. Apparently, other makers can now do the same. Secondly, since Lite-On sells its storage products primarily to PC makers, a number of systems are going to get rather fast drives in the coming months. Thirdly, if Lite-On releases its OEM drives based on Toshiba's 3D NAND latest memory, it may indicate that the consumer Plextor M9Pe is on track (though, we do not know when exactly it is set to hit the market).
As noted above, Lite-On uses the Plextor brand for consumer SSDs and the latter is gearing up to launch its M9Pe drives in the coming months. In the meantime, the highest-performing SSDs that are available from Lite-On/Plextor these days are the M8Pe drives.
Related Reading
Source: Lite-On (via TechPowerUp)