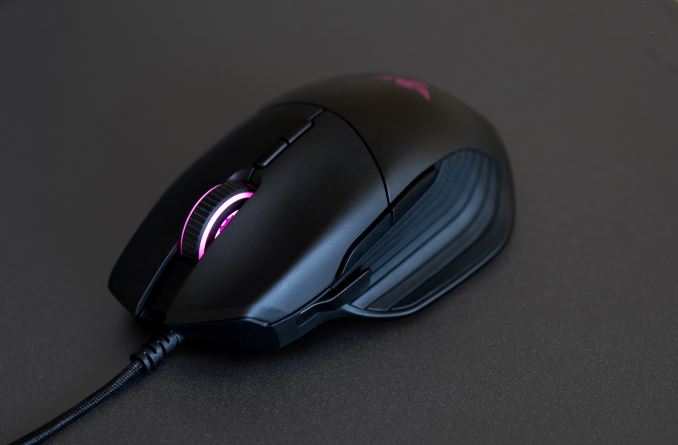 At IFA this week, Razer announced a new addition to its growing stable of mice and peripherals with the Razer Basilisk. Razer is pitching the Basilisk mouse as purpose-built for first-person shooters, while lauding the customizability of the Basilisk, saying, "This is a mouse designed for tweaking that last ounce of performance out of each gamer's specific FPS playstyle". That will all come out in testing and user preference, but we are able to sift through the boasting and give some information.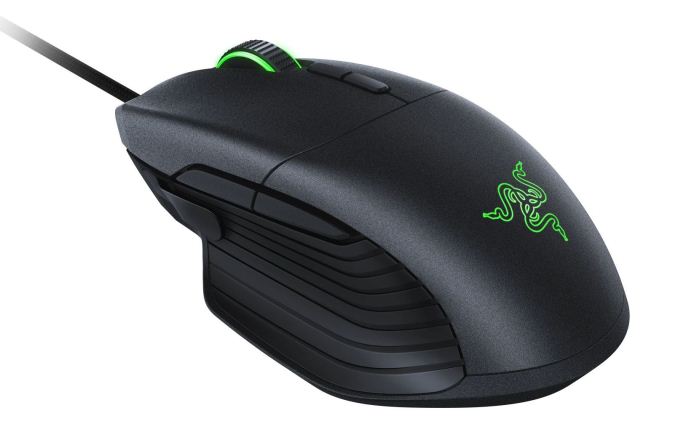 The Basilisk uses the same 16,000 DPI optical sensor found in the Lancehead Tournament Edition as well as the Death Adder Elite mice. It includes eight customizable buttons using Razer's mechanical mouse switches, which have a 50M click lifespan, and a scroll wheel with variable resistance. The mouse is also part of their Chroma family of lighting-equipped products, using RGB LEDs on the scroll wheel as well as the Razer symbol on the palm rest area. Razer seems to be going against the trend of more is better, which I personally applaud. All programmable buttons and LEDs are controlled by Razer's Synapse 3 Software. From the application, personalized settings can be stored on the mouse itself, or on Razer's servers.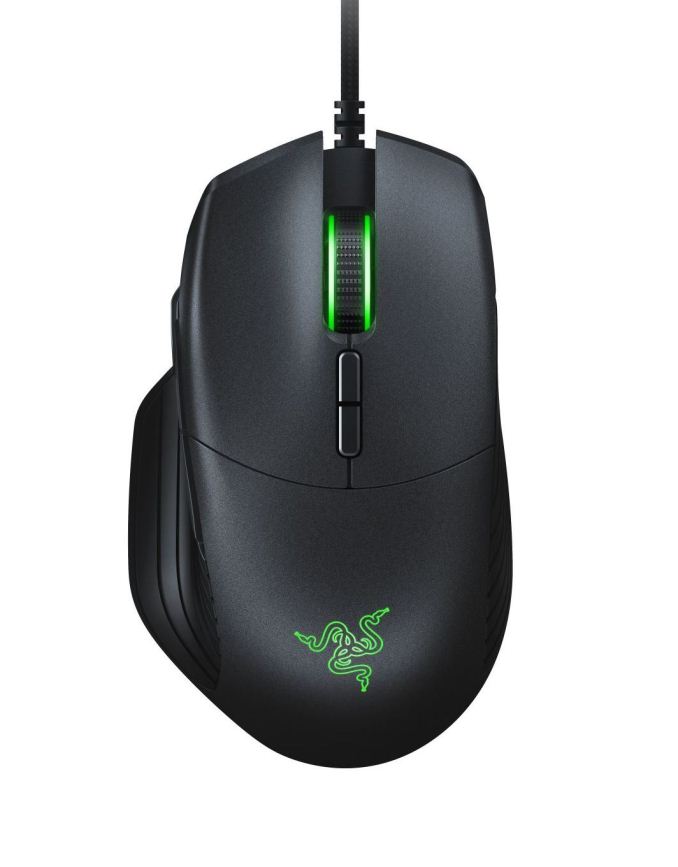 One unique feature on the Basilisk is the clutch. The clutch is a small removable paddle/button on the left-hand side for easy access to additional mouse functionality. The default action is for on the fly DPI settings though it can be programmed for other uses. This can be useful in FPS games where one can quickly go from sniping where you don't want twitch movements using low DPI, to a close battle where speed is of the essence requiring a faster response and high DPI. Razer includes two paddle sizes, a short and longer one, for accommodating different hand sizes. Alternatively, for users who don't want the clutch, the included rubber thumb cap can be placed over it to prevent accidental use. The clutch is also customizable in the Synapse software.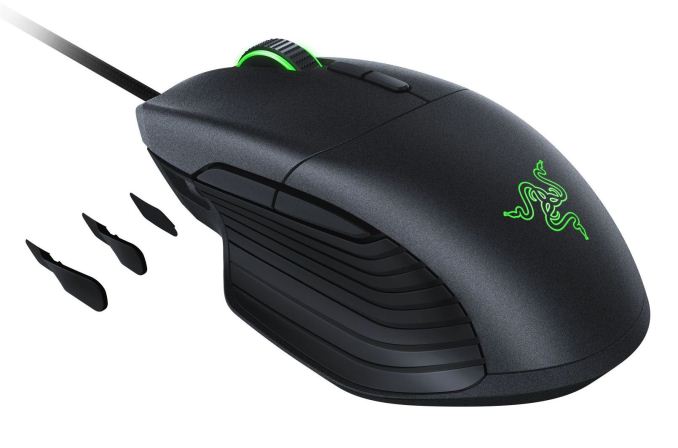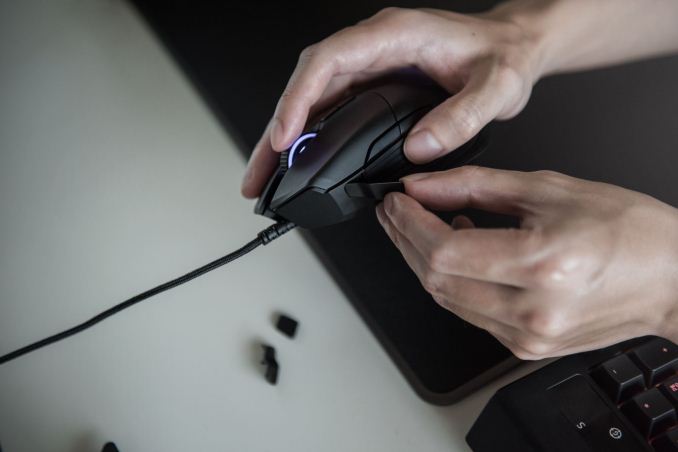 The Basilisk will be available from Razerstore.com sometime in September with worldwide availability in Q4 2017. Pricing is $69.99 in the US and €69.99 in the EU.
Related Items:
Source: Razer